The Internet of Things: Broadening Adoption
Paid Content
This content is from our sponsor. Fox Business editorial was not involved in the creation of this content.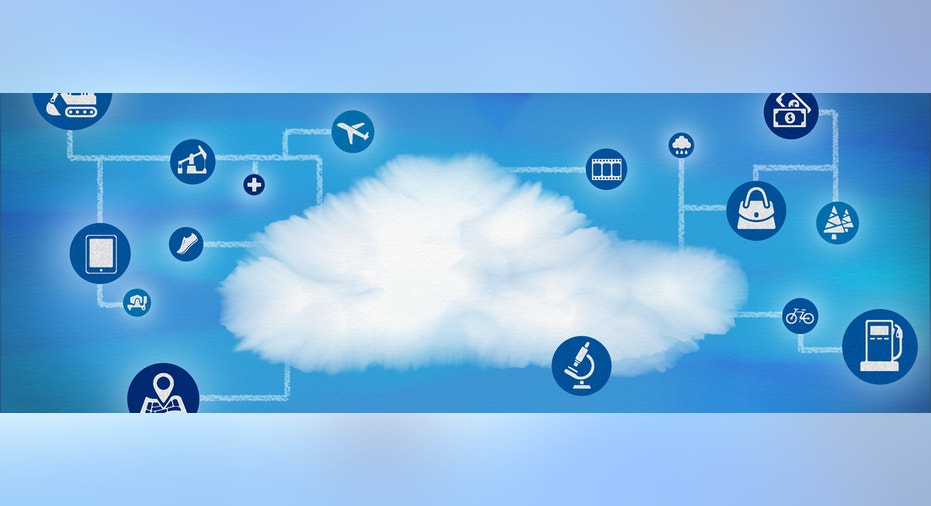 One of the hottest topics in business today is known as the Internet of Things (IoT). While still in its early days, the practice of IoT, at its core, involves gathering data from connected devices, and then analyzing and acting on that captured data. Such devices could include "machines, facilities, fleets, networks, and even people."
Current methods of connecting IoT devices have limitations that make applications unsuitable for IoT, but according to Deloitte, two recent technologies will help expand IoT possibilities: low-power wide-area (LPWA) networks, and the arrival of 'edge computing'.
These two technologies have the ability to significantly increase the effectiveness and adoption of IoT technologies and are the next step in the continuing technological evolution.
A New Type of Network
The IoT is already a large market and expected to expand rapidly in the coming years. The global IoT market is projected to grow from about 4.9 million connected devices in 2015 to nearly 21 billion by 2020.
Currently, there are two methods of connecting IoT devices: short range and long range. Examples of short range connections are Bluetooth and Wi-Fi, which are not well suited for all applications because they need a local hub to configure and connect to. Long range connectivity is dominated by cellular, but that also has its limitations, like high costs associated with setting up a cellular network and connecting applications; coverage limitations in underground or remote environments; expensive equipment; and high power consumption.
A new kind of network was designed specifically for IoT applications: low-power wide-area (LPWA) networks. Characterized by low power consumption, a wide area of connectivity, low cost equipment and setup, and affordable connectivity costs, this type of network was created to address the shortcomings of cellular, eliminating a hindrance to IoT adoption.
According to Deloitte, these characteristics make LPWA networks well suited for applications in sectors such as agriculture, construction, consumer electronics, health care, environmental, manufacturing, oil and gas, retail and vending, safety and security, smart cities, and utilities.
IoT applications could be used to monitor the weather, soil condition, livestock, or even theft in the agricultural sector. They could be helpful in monitoring vending machine inventory, temperatures, or light sensors in retail, and monitoring equipment in construction. (See Table 1 for detailed examples from each sector.)
Once the LPWA networks are in place, a growing number of businesses across numerous sectors will likely invest in such applications. "One analyst firm is forecasting that LPWA network connections will number more than 3 billion devices by 2023, exceeding cellular machine-to-machine connections, becoming the domi­nant wide-area IoT connectivity technology, and generating connectivity revenues in excess of $10 billion."
The implementation of LPWA networks is going to be a very important driver of growth for IoT technology.
A New Approach to Analyzing Data
When IoT technology spreads further and more sectors rely on it, according to Deloitte, the IoT will be poised to overwhelm the traditional approach for analyzing data. The traditional approach involves transporting data from sources in various locations over a network and storing it in a centralized database before analyzing.
As more data is generated through IoT applications, the costs of transferring and storing the data will increase, as will the amount of time needed for analyzing. Using traditional network technologies would then become slower and more expensive.
The second trend that will contribute to greater adoption of IoT technology is edge analytics, a new way of analyzing data to promote responsiveness. Edge analytics addresses the challenges a traditional approach would have with analyzing and reacting to massive volumes of IoT data.
Using edge analytics, data is stored, preprocessed, and analyzed closer to the data source, eliminating the need to send large amounts of data to the cloud for analysis. "Analyzing data close to the source makes it easier to act on the analysis quickly," improving real-time analysis and action.
Transporting only relevant data from the edge of the network to the cloud or data center results in lower connectivity costs and a reduced burden on the network, and periodically discarding routine data reduces storage and database management costs. With better storage and analytics capabilities, it's no surprise that Cisco, Dell, and Hewlett Packard Enterprise have recently introduced edge computing devices.
While a departure from the recent trend of having a centralized cloud-based data processing center, edge analytics could offer significant benefits to "operations where the volume of data generated is high, and speed and responsiveness to local conditions is critical."
IoT Going Forward
Dedicated IoT networks and edge analytic solutions are tailor made to address the current barriers facing Internet of Things technology; making IoT more feasible and businesses more likely to adopt. Improving connectivity and range of coverage while lowering costs should help expand IoT into new sectors, and edge analytics can alleviate the concerns of traditional analytics and save companies time and money.
The prospects of increased efficiency and a better balance sheet may have business leaders seriously considering or reconsidering the implementation of IoT technology. Some enterprises have already begun deploying them, and that trend will likely continue.