The Improbable Road to Nasdaq 5,000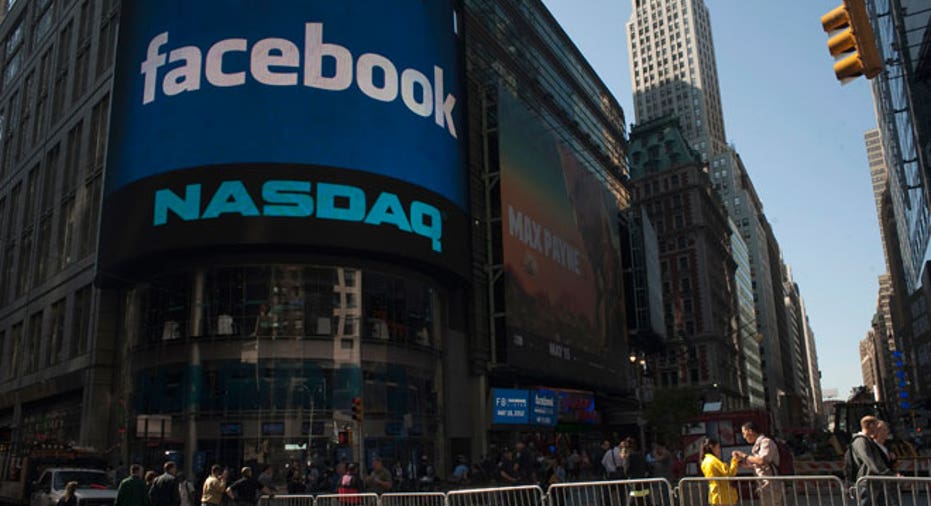 The first few months of the new millennium was pretty uneventful. That is, if you can call the AOL Time Warner merger announcement, the Nasdaq climbing 1,000 points, and 142 IPOs – half of which doubled and tripled on their first day of trading – uneventful.
What happened next, now that was eventful. After peaking at 5,132 on March 10, the Nasdaq shed 2,000 points over the next 10 weeks. When the dust settled, hundreds of Internet startups had gone bust, commercial realtors in Silicon Valley were practically giving away office space, and investors had lost trillions.
That's all ancient history, but what's not as well known is what took place during the nuclear winter that followed. It was the mother of all creative destruction. What happened over the coming years became the foundation for a worldwide cultural transformation led by a handful of Silicon Valley geeks and investors.
Think about it. Some of the most valuable companies and successful products in the history of technology – products that would come to shape our everyday lives in unimaginable ways – were formed during the years following the dot-com bust.
While Larry Page and Sergey Brin formed Google in 1998, the search engine market was fragmented and still up for grabs when they came up with the idea that small businesses might be willing to pay to boost their search results and launched AdWords in October of 2000. Prior to that, Google's share of the search market was about 8%.
Also around that time, developers began to envision a transformation of the World Wide Web from a collection of published static pages to an interactive medium using open-source tools for user collaboration, social networking, and sharing of user-generated content, aka Web 2.0.
In 2002, PayPal went public and was later acquired by eBay (NASDAQ:EBAY). That created an exodus of key employees who went on to create some pretty important startups. These founders came to be known as the PayPal Mafia.
The main catalyst for Web 2.0 was a free content management system developed by Matt Mullenweg and Mike Little. WordPress, which launched in May of 2003, is now the nearly ubiquitous tool that powers the blogosphere. It's used by over 60 million websites, give or take.
Also in 2003, one of the PayPal Mafia, Reid Hoffman, launched the first business social network, LinkedIn (NYSE:LNKD). The following year, Hoffman and PayPal cofounder Peter Thiel provided early funding for Mark Zuckerberg's Facebook venture. And in 2005, three more PayPal employees, Steve Chen, Chad Hurley, and Jawed Karim founded YouTube.
Interestingly enough PayPal, Google (NASDAQ:GOOGL), LinkedIn, and YouTube all received early stage funding by Sequoia Capital.
Evan Williams, who actually invented the term "blogger," joined forces with Biz Stone, Jack Dorsey and Noah Glass to develop Twitter. The microblogging site went viral at Austin's South by Southwest confab in 2007 and, along with Facebook and LinkedIn, would become one of the world's most popular social media platforms.
Meanwhile, after returning to Apple via the NeXT acquisition, Steve Jobs' first foray beyond computing and into consumer electronics came with the launch of iPod and iTunes in 2001. The breakout success of the iPod and its tightly integrated interface and display got Jobs thinking about a phone.
Whether that was a defensive move to protect Apple's hot new product, a strategy to beat competitors to the next level of handheld integration, or just Jobs being Jobs and somehow managing to divine the next big thing, it would all be academic, soon enough. Apple's iconic iPhone started the smartphone revolution in 2007.
Then came Google Android, Apple iPad, and of course, the almighty cloud. The result was a wave of mobile devices, content generation and app development that swept the globe.
Suddenly, everyone was creating, downloading, watching, posting, reading, messaging, connecting, updating, networking, influencing, tweeting, retweeting, liking and playing their little brains out. Instant cultural transformation.
And here we are, 15 years later. On Monday, the Nasdaq composite was back at 5,000. And it's all due to a bunch of Silicon Valley geeks, some VCs, a whole lot of creative destruction and a couple of billion people with nothing better to do than play around online. Go figure.