The Hottest Toys This Summer
Schools will soon be out for summer and kids will be looking for something to fill the time.  With lazy days ahead, the $20.4 billion toy industry is about to get a major boost.
"20% of retail toy sales will happen between Memorial day and back-to-school," says Chris Byrne, EVP and Content Director for Toys, Tots, Pets and More (TTPM).
Byrne swung by FOX Business headquarters to share his picks for coolest toys your kids will want this summer.
Summer Trends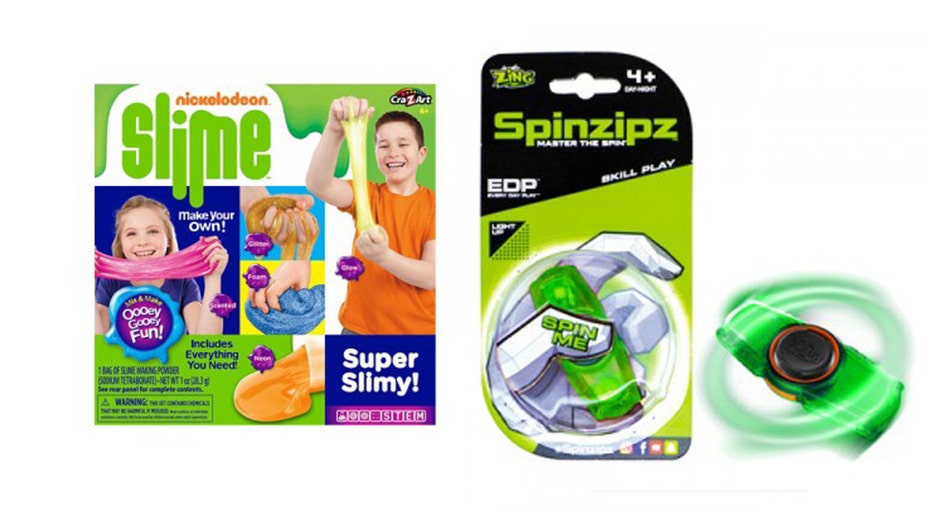 There are two trends that you should know about:  first up, slime! The do-it-yourself slime trend has already taken off and even caused a shortage of Elmer's glue. With some concerns about safety, Cra-Z-Art's "Nickelodeon Slime Super Slimy" "has redone the activator so it doesn't use the borax [chemical]… so there's no threat of accidentally burning yourself," says Byrne.
Next up, the estimated $500 million fidget spinner trend is still going strong. "Spinzipz" by Zing launched its LED lit stackable spinners and "is the only spinner out there that's actually been tested as a toy," adds Byrne.
Blockbuster Movies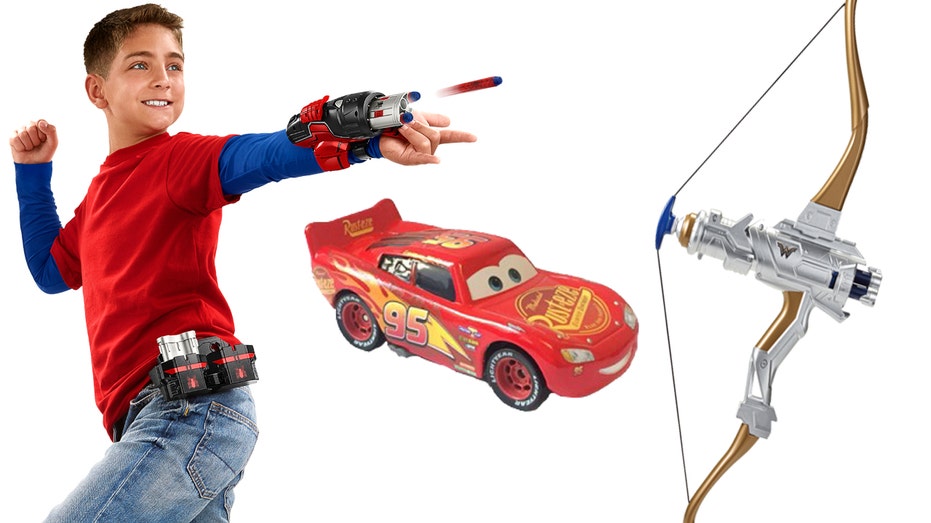 Along with the hottest toys, it's not summer without big movie blockbusters. Total sales of movie licensed merchandise in 2017 are estimated at $5 billion, says the Toy Association. With anticipated releases "Spider-man: Homecoming" and "Cars 3" coming this summer, the film are expected each to drive more than $1 billion in retail sales.
"More and more kids are getting involved with role play rather than getting involved with action figures," says Byrne.  A few top toys your kids are sure to pick up include: the "Spider-man Rapid Reload Blaster," "Cars 3" die-cast cars and the "Wonder Woman Action" bow.
Outdoor Fun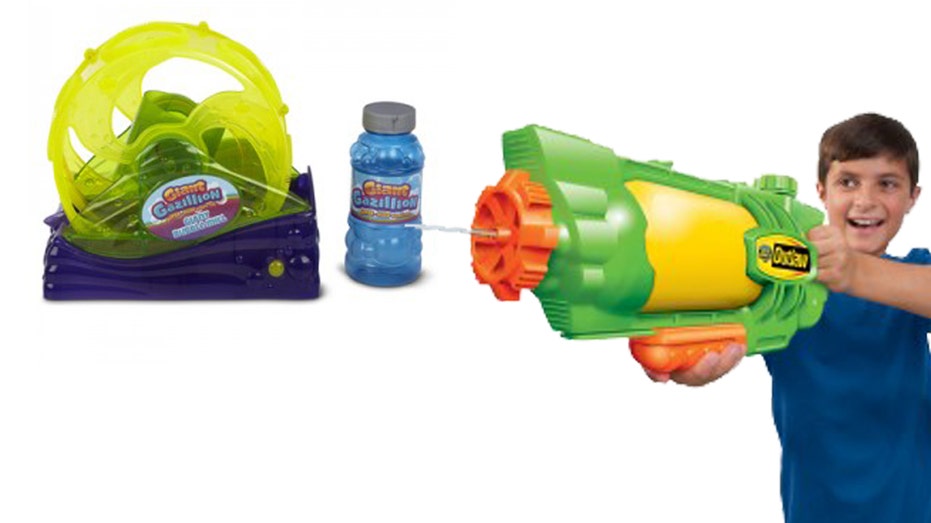 And what's summer without some outdoor classic fun? In 2016, the outdoor and sports toys category experienced the largest dollar gains of any super-category, at $328 million, reports the Toy Association. Byrne says spice up the fun with the Funrise's Giant Gazillion Bubble Mill and Water Warriors Outlaw Water Blaster.
Watch Byrne's full picks for top toys above.