The Growing Trend of Perfecting Your Posture Naturally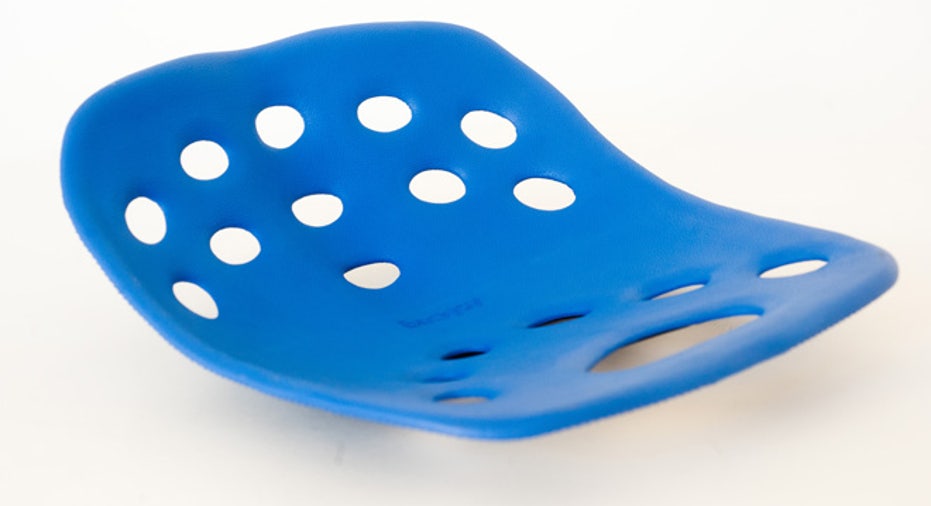 Growing up, moms have always told their kids to sit up straight and stand tall in order to have excellent posture and eliminate back pain. It's estimated that 80% of Americans will suffer from back pain at some point in their lives, and according to the National Health and Nutrition Examination Survey back pain is the number two reason for visiting a doctor.
The market for back pain drug treatment has grown tremendously and is expected to swell to $23 billion in 2018 according to a March 2015 report from medical research firm WWMR. But now with the holistic health movement sweeping across the U.S., a new market of posture improving products looks to provide a more natural remedy for back pain.
"The traditional quick fix method of popping pills is on the decline and more preventative and proactive methods are taking place for those suffering from back pain" says Bing Howenstein the CEO of  BackJoy, a company devoted to posture improving products. Howenstein pegs the U.S. back pain market, including medical treatments and posture products, at $85 billion.
And with a new study out almost every week about how sitting all day at a desk job is killing workers, posture correcting products are commanding more of a presence in the back pain treatment market.
While American consumers have been a bit slower to jump on the trend, the greatest demand for posture products has come from the Asian markets, especially Japan, which has a $120 billion wellness market according to Howenstein. As one of the world's healthiest societies, Japanese consumers invest a considerable amount of time and money into healthcare. The Japanese Health Ministry estimates that by 2026, elder health care costs will double to 19.8 trillion yen ($212 billion) from 2013.
Two of the most important types of consumers driving Japanese sales include opposite ends of the age spectrum, the elderly and children. Japan has the world's largest elderly population that invests heavily in posture products. On the other hand, Japanese parents are highly concerned with their kids' health and start seating them on special posture improving chair cushions as early as age eight.
For BackJoy in particular, Japan is their biggest market for sales with Korea trailing at a close second. Howenstein says that Tokyu Hands, one of Japan's largest retailers, devote an entire floor in their stores to back pain related products.
When it comes to comparing the Asian and American markets, the big question is where is success achieved, according to Howenstein. In Asia, parents hope that an improved posture can help their kids study for a longer period of time, and in America, success is achieved by clocking hours at the office, which translates to sitting at a desk. Thus the posture improving seat cushion, which is BackJoy's best selling product, has been the focus of how people want to improve their posture.
But while most of the conversation has focused on how to improve one's posture at the office, Howenstein says that concerned consumers now want a slew of products to correct their posture at all hours of the day including special contouring sports bras and pillows.
When it comes to kids, Howenstein says that U.S. consumers are just now starting pay attention to posture products for youth. He believes that the key to making posture products appealing to kids is by making them trendy, and in turn making life easier for parents to convince kids to use them. For example, in Japan, BackJoy has teamed up with the wildly popular Japanese cartoon Hello Kitty to make themed products.
On the U.S. agenda, BackJoy is hoping to work directly with schools to appeal to more parents and kids and eventually engage in more athlete partnerships.