The Gig Economy: What Job Seekers Need to Know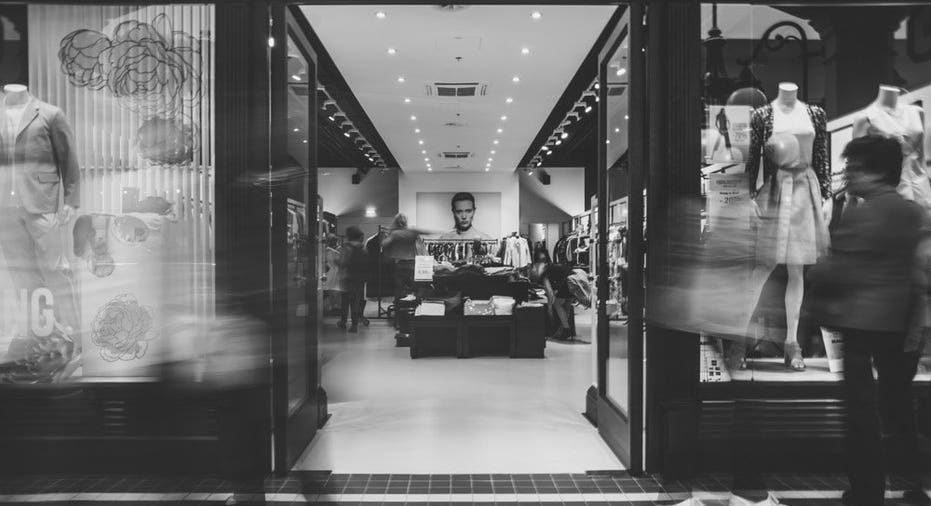 Welcome to Recruiter QA, where we pose employment-related questions to the experts and share their answers! Have a question you'd like to ask? Leave it in the comments, and you might just see it in the next installment of Recruiter QA!
Today's Question: What should job seekers know about the gig economy? How can they make the most of this new approach to employment?
1. Know What You're Getting Into
To begin, job seekers should understand the definition of a gig economy. It's an environment in which the work is temporary and employers outsource or contract independent workers for short periods of time. It can be a great idea for people interested in going back to school or pursing a second career. The bottom line is, you have greater flexibility in the gig economy.
Uber is one example of a gig-type job, and acting is another. I'm an actress in Los Angeles, and typically we are booked for one day of work. I love a gig economy because you have time and freedom to pursue other dreams and aspirations.
— Zondra Wilson, Blu Skin Care, LLC.
2. Start With Your Skills
The rise of the gig economy has enabled many modern professionals to pursue non-traditional career paths through freelance, project-based, and on-demand work. Self-motivated job-seekers looking to make the most of these new forms of employment should take a structured approach to thinking about where to start.
These are a huge number of gig economy platforms that workers can use to generate income, like AirBNB, Uber, TaskRabbit, and Upwork. As you're thinking about where to begin, ask yourself what resources and skills you have that you might be able to market to others. If you have a high-value piece of property such as a home or a car, research services that will allow you to rent it out to others or use it yourself to generate cash. Or, if you have a particular set of business or creative skills, look into marketplaces that will connect you with potential buyers of your work.
Remember, start with your skills, passions, and resources, and work outward from there based on the type of work that you would enjoy doing.
— Sam McIntire, Deskbright
3. Make Sure to Leverage Your Network
As you start your self-employed career, the most important things are to know your value and to leverage your existing network to find clients. It can be hard for people just starting out to know what to charge for their services and to get a pipeline of business off the ground. There are many online resources to help people learn these skills. In addition, companies like MBO Partners offer business operating systems that make it easier than ever to be self-employed by streamlining benefits, contracts, taxes, and other things solo professionals need to set up in order to do business.
— Gene Zaino, MBO Partners
4. Be Open
Approach your gig-economy job as a subject matter expert, but at the same time, you must maintain an openness to learning, expanding your skill set, and building relationships. The interactions with new organizations and clients will not only build your resume, but they also provide an opportunity to display your adaptability in new environments. The relationships and interactions you have in each new employment opportunity will have a direct impact on your next opportunity.
— Lauren Mowers, Addison Group
5. Prepare to Be Your Own Boss
In the gig economy, you have to be your own boss. You have to be responsible and actually show up. No one will be telling you what to do or how to do it. You need to have a self-starting, entrepreneurial attitude. Track your miles and your expenses, save your receipts, save money for taxes, and most importantly, like any job, work hard.
I've seen people make no money and I've seen people make six figures working for the same platform. You need to put up a good profile, describe yourself professionally, take a good photo, and then, depending on the platform, price yourself correctly and show up on time, be friendly and professional, and do a good job. Most gig economy platforms have rating systems where the clients give you feedback. If you get lousy feedback, you will either get kicked off the platform or never get hired again.
— Joe Rubin, Crowded.com
6. Keep a Strong Portfolio
Promote yourself in a way that will make you stand out. It may seem obvious, but showing off your best work to potential clients is critical if you want to land gigs.
Provide just a few examples of what you are applying for, not results from every project you've ever done. Save an extended demo reel (or portfolio) for a more appropriate time.
Include a call-to-action with contact info and a link to see more work. Also, include your name and contact information on a quick slate at the start and end of your portfolio. Don't make clients dig.
Be proactive by using social media to send links to your portfolio and online profiles.
— Katrina de Leon, ProductionHUB
Contribute your expertise to future articles!
* indicates required
Email Address *