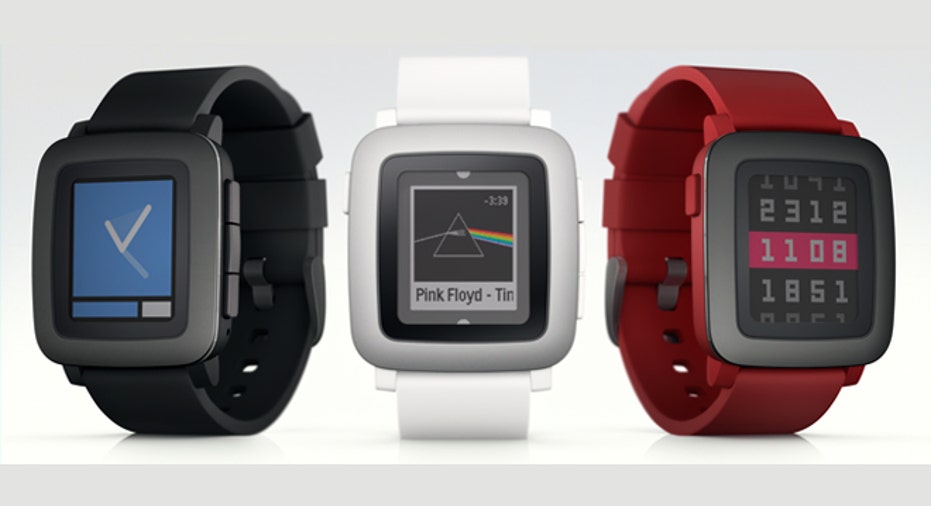 Perhaps next year when the actors parade down the red carpet at the Oscars, the answer to the "Who are you wearing?" question is more likely to be Apple or Samsung than Chanel, Dolce & Gabbana or Harry Winston.
There's no doubt everyone is buzzing about wearables, from fitness trackers to smartwatches, but no one is raving about how beautiful these devices are—which of course creates entrepreneurial opportunities.
According to The Fall/Winter 2014 Cassandra Report: Digital, which tracks youth culture and other trends, only 28% of 14-34-year-olds say today's wearable devices  "meet their aesthetic standards." The company's daily newsletter, Cassandra Daily recently spotlighted several designers who were attempting to turn wearable devices into "enchanted objects," by not only making them beautiful, but more functional as well. It's essentially the convergence of fashion and technology.
Up until now most wearables have been utilitarian at best. techradar just reported the best smartwatch of 2015 is still to come, but there are already "dozens of choices available," about one third, says techradar, "made by startups like Pebble," which are staking a claim in the wearable world. Among the others, according to the website, one-third comes "from rebounding firms like Motorola [and Sony] and a third are from Samsung alone." And of course nearly everyone on earth is waiting for the smartwatches coming very soon from Apple.
If you want to get into this industry, right now the watch to beat says  techradar is the LG G Watch R, an Android device that looks like a normal watch, but has a high-resolution screen, a snappy processor, and comes with a barometer, compass and heart rate monitor. It retails for about $300.
There might be more opportunity however making stylish wearables. A few of the companies featured in Cassandra Daily are making functional jewelry. Opening Ceremony, which started with one store in New York's trendy Soho neighborhood, recently teamed with Intel to release the MICA bracelet (standing for My Intelligent Communication Assistant), which looks like high-fashion jewelry (its made out of snakeskin, gold and precious stones). The bracelet has a lot of smartwatch attributes, like letting users know when they get messages.
Another company featured in Cassandra Daily, Cuff, has created a wireless module that "can be slipped into companion jewelry and unisex accessories." You only need one electronic unit and you can have a wardrobe of "smart jewelry."
We're still in the infancy of the wearables industry right now, leaving years of opportunities for entrepreneurs.