The Future of Social Security Under Trump vs. Clinton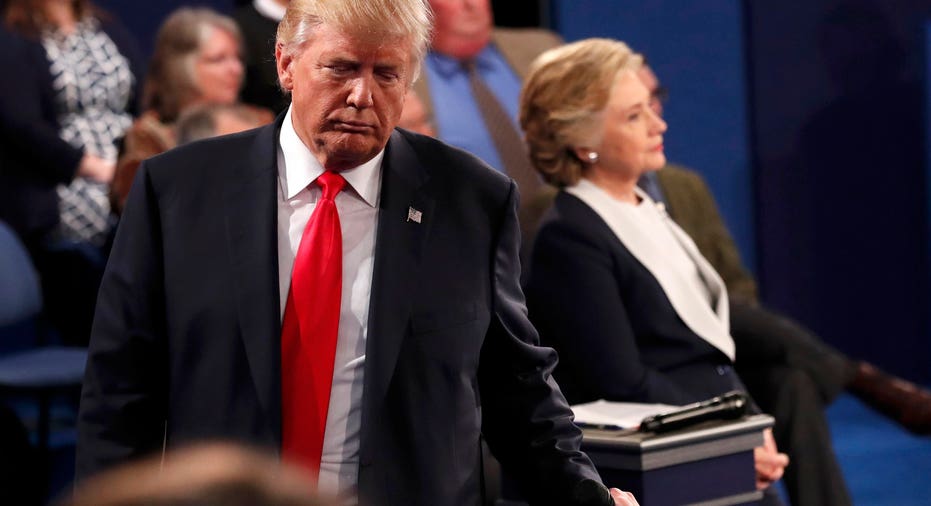 One issue that worries millions of Americans has been missing from the first two presidential debates: will Social Security run dry? Do either of the candidates have a plan to ensure its solvency?
According to AARP, Social Security faces a significant revenue shortfall that, while still a number of years away, would result in a nearly 25 percent, across-the-board benefits cut for all Social Security recipients if left unaddressed.
"Opinions on who won [the second] Presidential debate will vary but who lost is clear: the millions of American voters who want to understand how the candidates would keep Social Security strong for future generations," said John Hishta, AARP senior vice president, campaigns, following last Sunday's debate. A battleground AARP survey of boomer women found 71 percent want the next president and Congress to address Social Security immediately, and more than two-thirds have heard nothing about the candidates' plans.
According to a June survey by the Pew Research Center of 1,655 registered voters, Social Security sits right at the top of most important issues for older voters. Seventy-eight percent of voters age 65 and older and three-quarters of those between the ages of 50 and 64 said this will be very important to their 2016 decision, Pew found.
And that is not at all surprising. Today, there are more retirees than ever, and we are living longer than ever before – which means the Social Security program is arguably more important than ever.
According to the Social Security Administration, right now about 45 million Americans are at least 65 years old and receiving some form of Social Security payments, while about 10,000 people over the age of 62 leave the workforce every single day.
According to the Society of Actuaries, a 65-year-old man today has a 41% chance of living to age 85, while a 65-year-old woman has a 53% chance of living to age 85. If the man and woman are married, there's a 72% chance that one of them will live to age 85 and a 45% chance that one will live to age 90.
With that being the case, it's no surprise that many worry they will outlive their retirement nest egg, which puts even more weight on Social Security. It also means, for many of us baby boomers, we will be working longer than earlier generations.
"Three out of five boomer workers believe that they could work to age 65 and not save enough to meet their retirement income needs. [A recent Transamerica Center for Retirement Studies] survey found that total household retirement savings among boomer workers is $147,000 (estimated median)," said Catherine Collinson, president of TCRS.
On her website, Democratic presidential candidate Hillary Clinton said she wants to enhance and protect Social Security for future generations by asking the wealthiest to contribute more, and expanding benefits for widows and those who took time out of the paid workforce to care for a child or sick family member. She said she will fight attempts to privatize or weaken these programs.
"I won't cut Social Security. ... I'll defend it, and I'll expand it," Clinton said.
As for Republican presidential candidate Donald Trump, he said he is going to "save Social Security," putting a stop to the "tremendous waste, fraud and abuse" in the program.
"We have in Social Security thousands of people over 106 years old. You know they don't exist. But we're not going to hurt the people who have been paying into Social Security their whole life and then all of a sudden they're supposed to get less. We're bringing jobs back," Trump said.
The Insured Retirement Institute's latest report finds 59 percent of baby boomers expect Social Security to be a major source of income during retirement. With that in focus, let's hope we can get some answers from the presidential candidates in the third and final debate October 19, which will be moderated by Fox News' Chris Wallace.