The Future of Social Media: Snapchat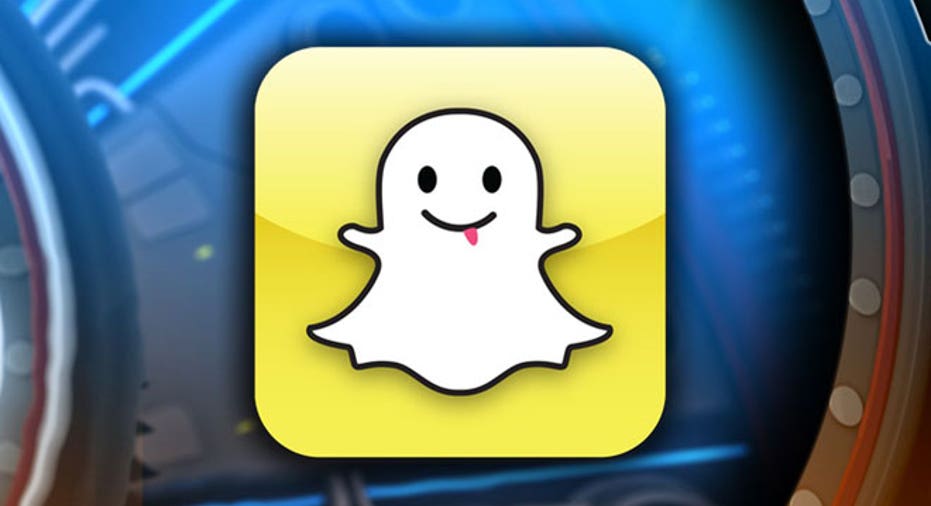 I have seen the future of social media and it's Snapchat.
Look, I know how that sounds. It sounds like media hype. Well, maybe it is but I'm pretty sure it's not. And I've been watching this company since before its then 23-year-old CEO Evan Spiegel turned down a $3 billion all-cash buyout offer from Facebook (NASDAQ:FB).
Most of the pundits thought the guy was crazy but not me. At the time I said he's "smart not to sell out to Facebook or anyone else." Indeed, Spiegel has since raised more than $485 million at a reported $10-20 billion valuation from some of the top VCs in the business.
Here's why Snapchat is the hottest social media startup in a decade, how it's already captured much of Generation Z, and how it's well on its way to eclipsing Twitter (NYSE:TWTR) and challenging the social network, Facebook.
Snapchat is like real life.
Boomers and Gen Xers grew up having private conversations with friends. We could be young and dumb with no repercussions as long as we weren't overheard and nobody snitched. The Facebook generation, on the other hand, was raised on everything being public, permanent and searchable. Posts can be captured, copied, even used in court.
It's the same with texts and emails, as Spiegel well knows from that unfortunate episode where some embarrassing emails from his frat days at Stanford were released online.
That may provide insight into why he created Snapchat, where everything you share disappears after a brief time. In describing it to my wife today, I said, "You know this conversation we just had? Snapchat is just like that. It's like real life. It's just between us and you're left with nothing but the memory."
It sort of puts the fun back in social again; just like when some of us were kids.
It's not just a messaging app … it's a platform.
Snapchat has graduated from a brilliant concept – an ephemeral messaging app where photos, videos and texts simply evaporate after they're viewed – into a full-blown social media platform.
The Stories feature enables users to string snaps together into narrative feeds. Each clip vanishes after 24 hours, so it's sort of a rolling storyboard of your daily life. Depending on your settings, Stories can be viewed by friends or by anyone, although users still have to know your exact username to find them.
Snapchat Stories are not just for you and me, either. More and more businesses are getting into the act every day including major brands like McDonald's (NYSE:MCD), GrubHub (NYSE:GRUB) and Audi.
Last month Snapchat launched a new section called Discover that includes dedicated articles and videos from media companies including CNN, Comedy Central, ESPN and People. Discover will include advertising revenue sharing but no link backs to media sites, so the incentive for content publishers is sales and branding, not traffic.
It's enormously engaging to a big and growing audience.
Snapchat may actually have close to 200 million monthly active users, more than half of which use it daily. And since it's a mobile-only platform, that's more or less on par with Twitter and roughly half that of Facebook. That's major league critical mass for an app nobody had heard of two years ago.
According to the company and reports, about 800 million snaps are sent and one billion Stories viewed daily. For the record, the latter number is definitely in YouTube territory, impressive considering the feature has only been around for just over a year.
The majority of Snapchat's users are between the ages of 13 and 25, making it a primary beneficiary – along with Instagram and others – of the well-reported flight from Facebook among that age-group.
It's raising beaucoup bucks and moving very, very fast.
Since its founding in 2011 the company has raised $648 million from Lightspeed, SV Angel, Benchmark, IVP, General Catalyst, Coatue, August, Kleiner Perkins, Alibaba and a host of other top venture firms, according to CrunchBase and other reports.
In other words, Snapchat is not waiting around for Facebook / WhatsApp or anyone else, for that matter, to just show up on the scene with a competitive product and rain on its parade. It's raising capital, scaling, adding features, and cutting deals about as fast as it can.
Evan Spiegel is not your typical twenty-something.
When Spiegel turned down the Facebook offer I don't think the media really understood what this guy's pedigree. He hails from Pacific Palisades and has wealthy, Ivy League-educated and extremely well-connected parents. He knows Google (NASDAQ:GOOGL)chairman Eric Schmidt and YouTube co-founder Chad Hurley and has been mentored by Intuit (NASDAQ:INTU) CEO Scott Cook. Not bad company to keep.
Along with co-founder Bobby Murphy and what's quickly becoming a solid leadership team backed by a laundry list of top-tier VCs, Spiegel seems to have his finger on the pulse of how a new generation wants to do social media. Funny thing is, it's an awful lot like the way my generation was social when we were kids. That could be the key to the social media kingdom.
Make no mistake. Snapchat's ephemeral messaging app is growing up into a full-blown social media platform to challenge Twitter and Facebook. And that's exactly what Spiegel and his backers have in mind.