The Future of Farming May Live Inside This Box
Could shipping containers be the future of local produce? A Boston-based startup called Freight Farms thinks so.
The company is transforming the containers into grow machines – or what they like to call "Leafy Green Machines" – in hopes of turning everyday people into farmers.
"We are taking this back to the way it was 200 years ago, where local food was the expectation and people were actually part of the food system," Freight Farms CEO Brad McNamara tells FOXBusiness.com. And, they're targeting anyone with a real motivation to "do their own thing" and be part of the food system.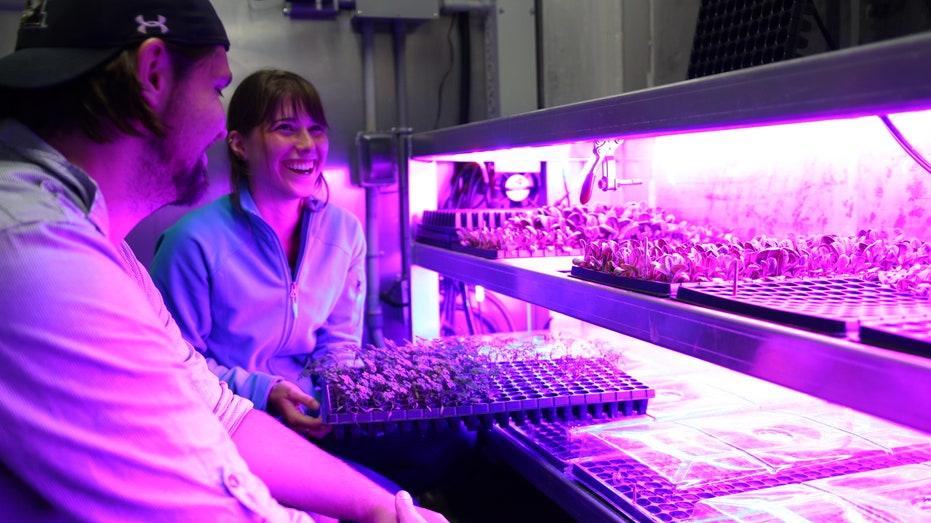 "It's entrepreneurs, the husband-wife teams, retirees, former veterans. You name it!"
Freight Farms is part a new wave of companies that are bringing innovation to agriculture while meeting the growing demand for high-quality, fresh, locally grown and sustainable produce. Other brands include CropBox in North Carolina, Growtainers in Dallas, and PodPonics in Atlanta.
"These containers have basically been upcycled to be a hydroponic farm with about an acre of farmland," says David Schmitz, who runs a freight farm at Stony Brook University in Long Island, New York.
Schmitz and his student interns are producing around 800 heads of lettuce per week for their school cafeteria. And, they're doing it all year long while using 90% less water than regular farming, no pesticides and no soil; all within a 320-square-foot space.
"We're probably hitting 800 to 1,000 students per week with our produce," adds Schmitz.
The best part says McNamara is that the shipping container farms cost a fraction of the price of a commercial-scale urban greenhouse, which requires significant capital. One Freight Farm costs around $82,000 with an additional $20,000 per year for operating costs.
Students Kylie Campanelli and Chad Marvin, who are part of the Sustainability Studies Program at Stony Brook, say the farm is easy to run and only requires around 20 hours of maintenance a week. McNamara also says that part of the fee includes a two-day farming boot camp, where soon-to-be farmers visit them at their headquarters in Boston.
"It's to get the person from the street to a commercial farmer," he says.
To make things even easier, Freight Farms also has a mobile app called Farm Hand, where up-and-coming farmers can monitor their settings remotely.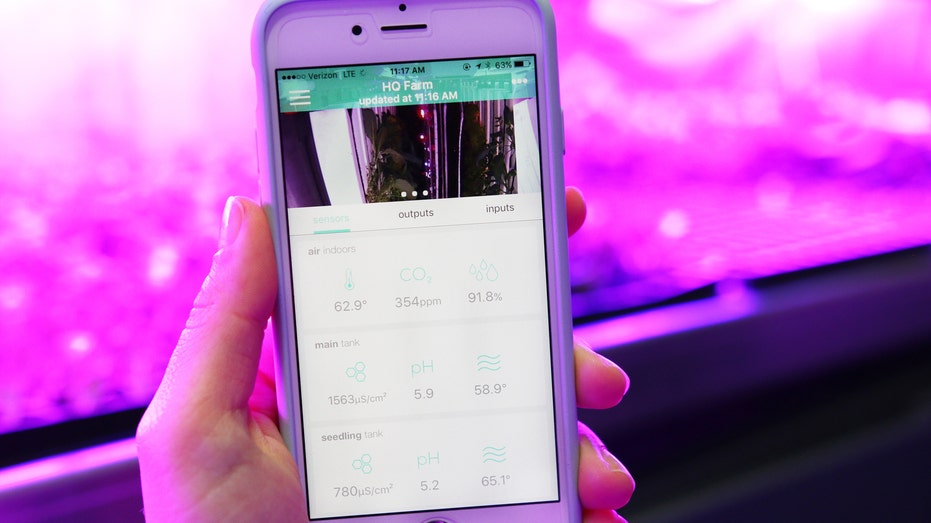 "We also built a mobile first super hydroponic store app called Farmhand SHOP app so we're able to go to all the vendors and source all the best materials for our farmers," says McNamara. "Our goal is to empower more people to be farmers."
To date, the AgTech company has about 60 farms worldwide including in 20 U.S. states and two Canadian provinces, with a lot of international pilots kicking off later this year.
Major corporations like Google,(NASDAQ:GOOG), Aramark. (NYSE:ARMK) and Marriott (NASDAQ:MAR) have also jumped on board, adding container farms to some of their corporate campuses and hotels.
The startup, which launched in 2010 after raising $30,000 from a Kickstarter campaign, received an additional $3.7 million in venture funding in December 2014 from Spark Capital.
"I see Freight Farms being a global network of people based in a community of growers who are producing food for their local market in the way that their local market demands," adds McNamara.