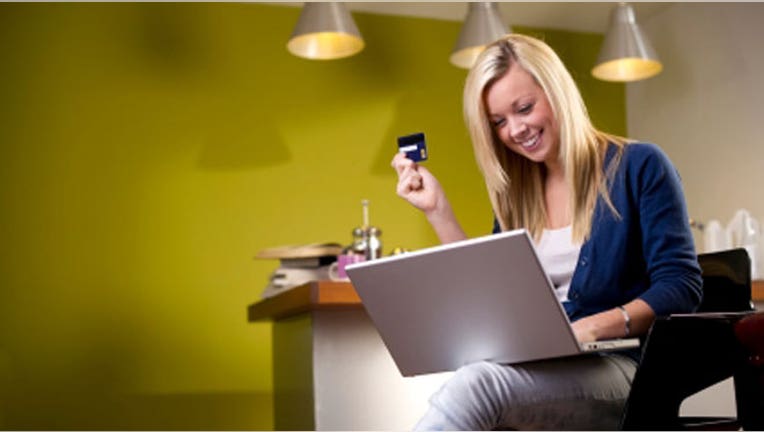 The holiday season has a way of making our wallets emptier and our closets fuller (Black Friday shoppers, you know what I'm talking about), which makes it the perfect time to get rid of things we don't need and earn a little cash.
A new peer-to-peer marketplace called Tradesy is aiming to facilitate that process.
Tradesy, which focuses only on women's new and gently-used clothing and accessories, is looking to turn the traditional online resale market on its head by taking care of the time-consuming, complicated and annoying things that deter people – especially women – from selling online in the first place.
At the top of that list is the time it takes to list an item. Unlike many of its competitors, Tradesy does not ask sellers for their credit card information up front and doesn't charge any listing fees. The only time the company actually charges a seller is when an item sells – and unlike other websites whose fees vary with the item, Tradesy's fee is a flat 9%.
"When we did our research, we found it takes the average woman 35 minutes to create a listing on eBay," says founder Tracy DiNunzio, Tradesy's founder. "We have a 60-second listing process."
Also key in the time-saving process is the fact that sellers don't have to do their own research to figure out how they should price their items. Tradesy offers sellers a suggested price based on a proprietary analysis of how that particular item is selling on Tradesy and other sites across the web. Sellers can choose to list at whatever price they want, but the price generator gives them a good starting point, says DiNunzio.
Perhaps the biggest deviation from its competitors, though, is Tradesy's policy on shipping and returns.
Hoping to make it as simple as possible for sellers to mail their items, Tradesy sends sellers a stamped mailing package pre-printed with the buyer's address every time an item sells. The company struck a deal with the U.S. Postal Service so that sellers need only to drop the package in a mailbox.
"People don't want to go to FedEx everyday and don't tend to have packing material on hand," says DiNunzio. "With Tradesy, you literally drop the item into the bag and hand it to your postman."
If a buyer gets an item that doesn't match up to its description online, arrives damaged or is in some other way misrepresented, Tradesy – not the seller – issues the refund. That said, if there's a "serious delinquency," on the part of the seller, that person will be banned, says DiNunzio.
If the item doesn't fit, the buyer will get a credit for a future Tradesy purchase.
DiNunzio says she is confident that the model guiding Tradesy will appeal to a lot of people – particularly now, when economic uncertainty has led people to become more interested in unlocking the value of what they already own.
"The average woman only wears 20% of her wardrobe – that's a consistent thing, not just right now," she says. "But right now, there are large communities of women more interested in extending the lifespan of products than in [consuming products]."
DiNunzio knows the resale market well. In 2009, she launched Recycled Bride, a marketplace where people could buy new and used wedding items. The company turned a profit within its first year.
Tradesy launched the end of October after being tested by 5,000 users for five months. The company closed $1.5 million in Series A funding several weeks ago.
DiNunzio hopes to soon expand Tradesy into the men's and kids' spaces.