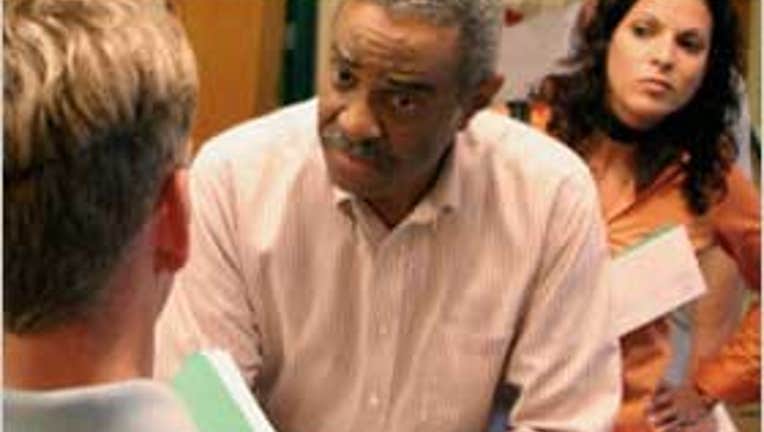 It's high season for interns.
With schools reopening for fall and small businesses dealing with the down market, entrepreneurs are again eyeing college students and newbie grads as a source of free help.
In this climate, students and recent grads are eager to oblige. Increasingly, they're trading wages for a foot in the door or some real-world experience to list on resumes. The National Association of Colleges and Employers reports that half of all graduating students held internships in 2008, up from only 17 percent in 1992.
Business owners are relying on unpaid help to stretch scant resources. They view interns as cheap, enthusiastic workers who can free up staff for more skilled responsibilities. Businesses also are tapping intern talent to help with strategic projects that get pushed aside by the daily hurly-burly. In addition, owners see unpaid internships as a safety net, a no-penalty trial for future hires, even for post-college job candidates. Plus, many owners feel that hiring interns is a way to give young people a start in business.
There's just one problem with all of this. Using unpaid interns in any of those ways is illegal, even if a student receives course credit."Although an unpaid internship might appear risk-free to employers, the intern-employer relationship involves nearly as many potential legal pitfalls as hiring a new employee," explains Reginald Belcher, an employment lawyer at Turner Padget in Columbia, South Carolina.If this comes as news to you, you'll need to revise your expectations about what unpaid interns can and cannot do. Otherwise, you may be breaking the law and leaving yourself vulnerable to serious financial consequences.
The feds are cracking down
That's because federal regulators have been putting pressure on employers who violate minimum wage and other worker protection laws by hiring unpaid help.
Last April, under Obama administration orders, the Department of Labor issued an updated fact sheet for employers entitled "Internship Programs Under the Fair Labor Standards Act."Originally passed in 1938 (and amended many times since), the Fair Labor Standards Act (FLSA) was designed to protect workers against post-Depression employers. At that time, many employers were taking advantage of the tight labor market to impose dreadful working conditions on employees (sounds a tad familiar, huh?).
The April update highlighted a six-point test to determine whether an unpaid internship meets legal standards. No-nos: Interns cannot replace a regular employee and you can't test-drive an unpaid intern for possible employment. You also must offer educational training similar to what a school provides.
San Diego employment lawyer Alicia I. Dearn says that "99 percent of the time, it boils down to one simple question: Is the work of the intern benefiting your business?" If you benefit, rather than the unpaid intern, it's illegal. (For details, see the fact sheet.)
When employers ignore that criterion, "they're subject to fines, penalties and claims for back wages," says HR consultant Linda Duffy, who runs Leadership Habitude in Irvine, California. Should an unpaid intern be injured or discriminated against or sexually harassed at your workplace, you can also face workers' compensation and other tax and employment liability issues. What's more, points out Dearn, regulators have a way of tipping each other off. So your state issue can escalate into the nightmare of a full-blown IRS audit.
One unpaid intern can get pretty costly.Practical do's and don'ts
The FLSA requirements make it "clear what employers cannot do," says Ivan B. Perkins, an employment lawyer at Mitchell Silberberg & Knupp in Los Angeles. "They cannot simply label a particular low-level or menial job an 'internship,' and thereby get the work done for free, instead of hiring an employee to perform that function."What's less clear, he says, is what counts as a legitimate internship. In other words, whose definition of "educational training" and "business benefit" are you buying?Here are some direct do's and don'ts about hiring unpaid interns that will probably keep you out of trouble:- Don't hire an intern to launch your social media marketing campaign or to design your new website if no one else in your shop has any such expertise. If you're harnessing the specialized skills of an unpaid intern and not providing training, it's a sure bet you're avoiding paying an employee.- Do check in with local universities and community colleges for guidance. Ask about their programs and let them identify candidates to interview. Unpaid interns don't have to receive course credit but, says Perkins, "receiving school credit weighs in favor of legitimacy."- Don't promise full employment when the internship ends, ever.- Do set up monitoring procedures or close supervision of the intern, so it's clear he or she is being tutored or trained. Needless to say, if an intern works from home or virtually, you're not providing an educational experience.Finally, if you have any doubt about whether or not your internship is on the up and up, there's an easy solution. Just pay the minimum wage and you've got yourself a real employee.Joanna L. Krotz writes about small-business marketing and management issues. She is the co-author of "Microsoft Small Business Kit" and runs Muse2Muse Productions, a New York City-based custom content provider.
* For more articles like this, visit www.businessonmain.com. The Fox Business newsroom was not involved in the creation or production of this special advertising section.