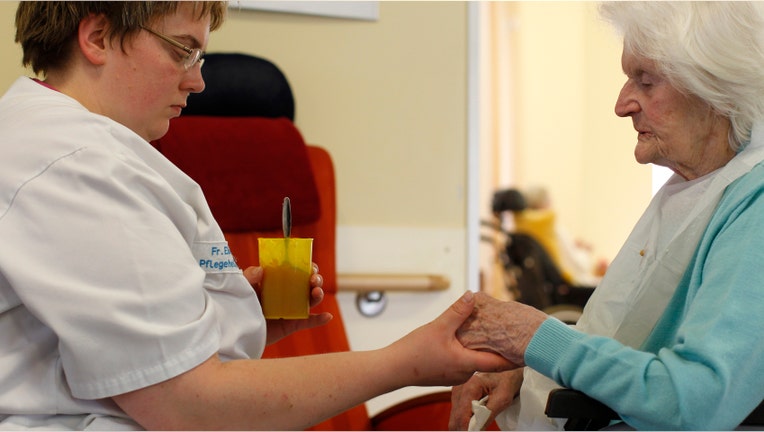 Spotlight: Regional Hospice and Home Care, @real_hope
Who: Cynthia E. Roy, MS, LCSW, CHA, president and CEO
What: A nonprofit home hospice and palliative care agency building the first and only private-room, family centered hospice residence in the state of Connecticut, which will accept its first patients Dec. 2014.
When: 1983 (Regional Hospice founded); 2007 (Roy joins as president and CEO)
Where: Danbury, Conn.
How: For seven years, Roy and others led the charge to modernize outdated hospice legislation in Connecticut that prevented the construction of a state-of-the-art, private-room hospice residence. In 2012, the changes were passed in the State House and Senate, and signed into law by Governor Malloy. Donations, and a $1.2 million state bond for the bereavement center, will fund the $12 million cost of construction.
Why: More than 1,000 patients -- many of them children -- are expected to come to the 36,000-square-foot residence during the first year.
"Not all patients have a caregiver or family member available to supplement hospice care at home," said Roy. "When the patient is a parent or child, leaving behind final memories in one's own home is not always desired."
The new residence will provide pet-friendly private suites, each with views of the gardens and grounds, an on-site chef, a playscape, and more than 100 certified caregivers.
Biggest Challenge: "Getting the new hospice legislation passed into law. Connecticut has lagged behind the country in terms of end-of-life care -- it has the second lowest length of stay on hospice care next to Alaska. Patients are on hospice on average fewer than 40 days in Connecticut. They've paid into this Medicare medical benefit their whole lives, but they use it way too late in this state. This building allows Connecticut residents to have access to more options at end-of-life."
Important Moment in Career: "Making the decision to become a social worker. I was on track to get a master's in business. I followed my passion first -- making a difference every day."
Most Influential Person: "My best friend Lesley. I acknowledge her life and influence every day and make particular choices in the design of our new hospice building in memory and honor of her. She was very open about dying, and her life and death were a gift to me. It gave me the strength to help families better. I know what it's like to have a gaping hole in your heart when someone has died. I approach my work here every day based on my experiences with her death, and what I have learned from the families we care for."
Greatest Joy: "Thank-you letters from patient's families. Usually, we receive them after a patient passes, but I once received a letter from a patient before she died. She wanted to tell me herself about the difference her hospice nurse had made. It always stuns me a bit when I see the impact we have made, even though I know our staff provides excellent care. It keeps me going. And leaving the legacy of the hospice residence also keeps me going. It's important work that makes a difference."