The Democratization of Entrepreneurship (And Why It Matters)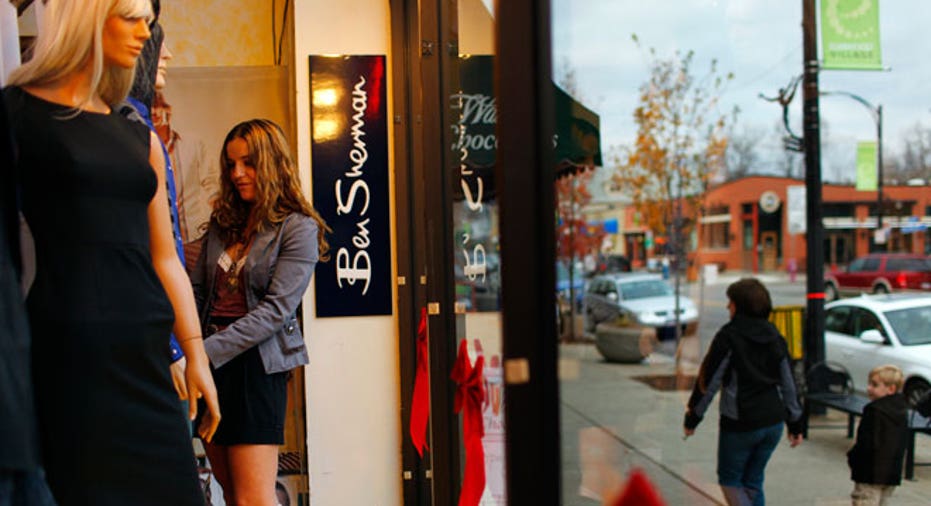 Entrepreneurship is trendy. It seems that everyone you meet nowadays is starting his or her own business, or knows someone who is. It's not your imagination, either: The Internet age and everything that goes along with it has made entrepreneurship more accessible than ever before.
While technologies like crowdfunding platforms, DIY Web design programs and social media have empowered modern aspiring business owners to achieve their dreams, the "democratization of entrepreneurship" is as much a cultural phenomenon as it is a technological one, said Stewart Thornhill, executive director of the University of Michigan's Zell Lurie Institute for entrepreneurial studies.
"If you go back 40 or 50 years, entrepreneurship ... wasn't terribly exciting or attractive," Thornhill told Business News Daily. "It was a thing you did [when you] inherited your parents' business. In the '80s, there were massive layoffs and the breaking of the social contract of employment, but there weren't many [entrepreneurial] role models. Fast forward to the Internet age — Bill Gates, Richard Branson, etc. — [where] entrepreneurship creates wealth, but it's really rare."
In recent years, the emergence of young, successful entrepreneurs in their 20s like Elon Musk and Mark Zuckerberg truly brought entrepreneurship to the masses and made it a more accessible ambition, Thornhill said. Couple that with shows like "Shark Tank," which takes an "American Idol" approach to investment pitching, and you've got a generation of individuals focusing their career goals on their own companies. [How to Be an Entrepreneur: Can It Be Taught?]
"On 'American Idol' and 'X Factor,' you can become an instant pop star by appearing on TV and showing what you've got," Thornill said. "['Shark Tank'] is the same idea. Pitching for investment is exciting, something that people are talking about. The folks who are pitching ideas are just like you — ordinary people who get ideas, get money [from investors] and are successful. It's become a part of pop culture."
In the past, retailers, restaurants and technology companies mostly dominated small-business ownership. But because of the current widespread accessibility of the dream of business ownership, Thornhill noted that entrepreneurship has spread to nontraditional fields such as medicine and engineering. Two main factors have driven this shift: the funding of educational institutions by successful entrepreneurs, and the demand for innovation in these nontraditional fields.
"When successful entrepreneurs want to be philanthropic, they ... want to endow centers and institutes for entrepreneurship," Thornhill said. "Business school [entrepreneurship programs] got full, so entrepreneurs started endowing institutes for engineering, journalism, arts, etc."
Consequently, students in these institutions are inspired to fill demands for innovation in their chosen fields through entrepreneurship. For example, a medical or engineering student might choose to take the insights he or she has gained and turn them into a business, instead of working for a company and implementing ideas within those corporate confines.
"It used to be, 'How can I build something and help GE?'" Thornhill said. "Now, it's about how to build a business around that [idea] and sell it to GE. It's about starting a company and using that company to build your idea."
Despite the increase in opportunities for entrepreneurship, Thornhill noted that statistics from multiple organizations including the Bureau of Labor Statistics and the National Bureau of Economic Research show a steady year-over-year decline in the number of new U.S. companies (one year old or less). This is a huge concern from an economic standpoint, he said, as fewer companies plus a high failure rate means that fewer startups have the opportunity to grow into large companies, which provide the most jobs.
So what can this generation do to turn the situation around? The best thing aspiring entrepreneurs can do is simply take a chance on their great ideas.
"The difference between an entrepreneur and a nonentrepreneur is the simple act of starting," Thornhill said. "Lots of people have great ideas but don't take that one step. By being a part of the system, you get to evolve your business. You never know where it's going to lead. It may be a dead end. But you're not going to know unless you try."
Originally published on Business News Daily