The CMO.com Interview: Frances Allen, Chief Brand Officer, Denny's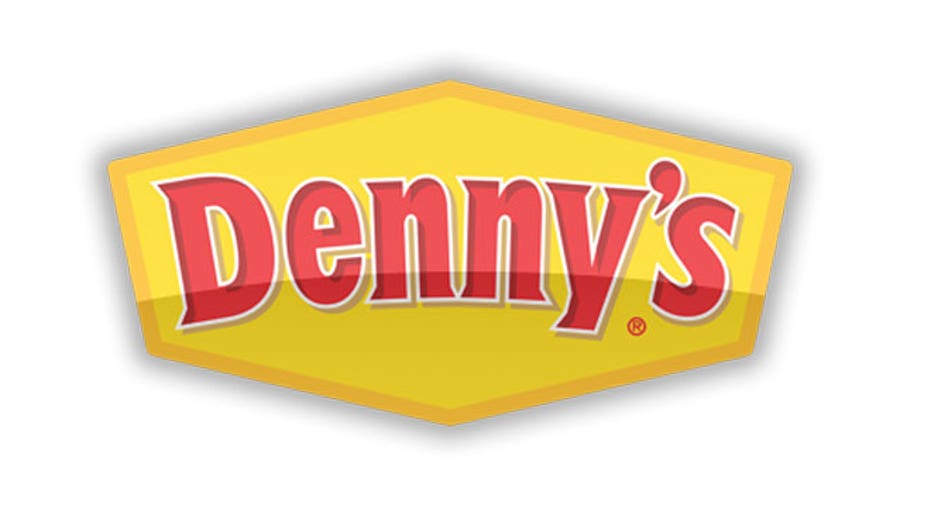 It's no surprise that Frances Allen, chief brand officer at Denny's, agrees with the current notion that it is an exciting yet challenging time to be a digital marketer. Though the ever-quickening pace of change makes it hard to keep up, she notes that it also opens the door to great opportunities for communicating with consumers.
But, according to Allen, this means no one person knows everything about all aspects of marketing anymore. As a result, CMOs have to loosen their grip on the marketing discipline and trust that their teams know what they are doing. This requires, of course, hiring the right people to begin with and cultivating that talent to ensure they stay.
In this exclusive interview with CMO.com, Allen also talks about her five principles of marketing, Denny's success in social, and the evolution of the restaurant chain's brand message.
CMO.com: Having gone to a number of trade shows in the past couple of months, I feel like everyone who got on stage opened with, "It's a great time and also a very difficult time to be in marketing." What do you think?
Allen: Yes, I agree with that statement, and it is an interesting question. It's because of the speed and ongoing evolution of social media, which has completely changed the game. It has changed the game in terms of the dynamics between marketers and their consumers, and, frankly, marketers and their agencies as well.
The reason that this time is so exciting is because there are so many more things that you can do. The relationship you can have with consumers is all-encompassing now, very personal, because it's a two-way conversation. This is great, but also very difficult because we as CMOs, in particular, really have to learn to let go of control.
I'll give you an example of what I mean by that. Two years ago Tumblr wasn't on anybody's radar, and now it is actually an important tool for us. Our community manager really owns the voice and the brand on this site, and is doing an awesome job for Denny's, I might add. I am proud to say we are the most beloved brand on Tumblr, according to Tumblr, and as CMO, I had nothing to do with that. That's a huge change from years past where CMOs signed off on everything. I have to leave it up to the community manager to get it right, say the right thing, and act in the moment.
I can't wait for them to pass the suggestion up the line and into legal approval. We'd lose the moment. That's why it's a difficult time for some marketers, because it is difficult to let go of the control. But it is also a very exciting time for marketers because the relationship we can have with consumers is much more powerful.
CMO.com: That's interesting and requires a level of trust that the people who work for you know what they are doing.
Allen: Absolutely. You need to hire and develop great people. You need to set the vision and trust them to do the right thing. And that's for both your people and your agencies. You need to let go of control. But that's wonderful for all involved because you're empowering and trusting your people to do what's right for the brand.
CMO.com: How long has Denny's been around for?
Allen: We are in our 61st year and have an incredible history as "America's Diner." We pride ourselves on being the original social network. We started as a donut-and-coffee shop back in '53 where people could come, relax, have a cup of coffee, and talk to other people. And that's still true today. We're reinforcing our 'diner' positioning on today's online social networks by doing incredible things that encompass that kind of relaxed, conversational, come-as-you-are, be-who-you-are environment of a diner.
CMO.com: Marketing has changed more in the past five years than it has in the past 50 years. You've been a marketer since the early '90s, and Denny's is your second CMO role (Dunkin' Donuts previously). What are some tips for survival?
Allen: I would say that as a CMO you've got to be agile, flexible, and willing to learn new tricks. There are some principles that--to me--have remained constant regardless of whether I am selling fizzy sugar water or cell phones or a restaurant experience. And they still apply today as much as they did 20 years ago. My five principles start with a real understanding of your core brand DNA and the role you play in people's lives. You've got to be very insightful about your brand, who you are, and what you mean to people. The second thing is you've got to be able to inspire the whole organization behind that vision, so that every touch point the consumer experiences with the brand is reflective of that same brand promise.
The third thing is you've got to be engaging. That has never been truer than in today's social world, where a brand can no longer control the conversation. Today it is more important that we provide people with content worth talking about, material that excites them to further interact with the brand. The fourth thing is about being innovative. It's about trying new things and experimenting. That's the fascinating and exciting piece of marketing today; we have so many opportunities and different vehicles to explore with guest interactions. And you've got to be experimenting or taking calculated risks in order to stand out. But as you take these risks, and this is my fifth principle, you've got to be constantly learning.
CMO.com: How has digital changed marketing at Denny's?
Allen: It's caused us to go back to our core brand DNA. We have 95 percent awareness and 93 percent trial. Everybody has at some point been to a Denny's in their lives. So we have been part of the fabric of the American lifestyle, and we had lost sight of that over the last few years. We are the only national diner chain, and in 2011 we determined to reclaim our rightful place as America's Diner. We are open to everybody, we are owned by everybody, and we're a place for everybody.
And it doesn't matter whether we are doing it through TV channels or through Tumblr--the authenticity and the "come as you are, live, and let live" atmosphere of a diner is the message we take across all of our media. Social media, in particular, enables an authentic outlet for that relaxed mood.
CMO.com: Which digital channels is Denny's putting the most focus on?
Allen: We're experimenting in all kinds of areas. We currently have more than 800,000 Facebook (NASDAQ:FB) fans [and] 54,000 Twitter followers. Although we don't have specific social media growth targets, we're obviously keen to bring as many people into the fold and have as genuine a connection with them as we can. When Tumblr launched, we were pretty quick to follow suit and launch ads right on Tumblr. And since that launch, we've managed to get 123,000 followers to date. We've done it by having a very authentic, real voice.
We have also experimented in video gaming, which has been incredibly powerful for us, and recently launched our own Spanish Facebook page, Denny's Latino, because the Hispanic guest is a critical one for us. They make up the fastest-growing demographic for our brand, so we want to make sure we are talking to them in their language of choice, whether that's English or Spanish. We will continue to organically increase our social media presence by further developing rich, contemporary, and meaningful content for guests while leveraging whatever new channels become relevant to them.
CMO.com: Any channels or platforms that you haven't dabbled in yet, but you're keeping your eyes on?
Allen: There are not many channels or platforms we haven't already experimented with already, but we've got our eye on all of the big platforms, including playing with Pinterest and Instagram to see what we might be able to leverage through these channels. We essentially want to play where our customers play.
CMO.com: In your opinion, what is the most underutilized marketing channel today?
Allen: I think that marketers are very cautiously trying to get that balance right between traditional and digital. As a collection, marketers underutilize social media in favor of more traditional channels, like TV and radio, but I don't see a massive gap. It's a matter of balance at this point, and developing the appropriate balance for your brand.
CMO.com: Denny's recently launched an evolved campaign ("Slice of Diner") and tagline. Can you tell us a bit about it? 
Allen: It all comes back to today's consumer, who wants a very real and authentic relationship with his or her brands. The most real, authentic, and compelling feeling for our consumer is the emotion of a diner and the unique, relaxed space that it offers. And so we're really focusing on being true to that. We're going back to our roots, and being loud and proud about it. We are America's Diner.
Our initial brand message in 2011 concentrated on the fact that we're always open, underpinning that nonjudgmental--everyone's welcome--environment. Today we've evolved that a little more toward an invitation–"Come on in and enjoy." It's a slight evolution that goes alongside a different campaign structure that captures the sights, sounds, and excitement of a diner. Our new 15-second advertising campaign, highlighting "Slice of Diner" spots, showcases the food and reminds everyone our food is freshly made for you. The interaction with the server is very evident in our new advertising, and it's just that kind of cacophony of sounds that you get in a vibrant diner space.
More From CMO.com
Quick Chat: Michael Brenner, Head Of Strategy, NewsCredWhat's The Talent Saying About Your Marketing Organization?How Relevant Are You To Consumers? 4 Questions For B2B CompaniesDoes Your Brand Have A Glowing Digital Aura?
Giselle Abramovich is senior & strategic editor at CMO.com. Previously she wrote for outlets including Direct Marketing News, Mobile Marketer, Mobile Commerce Daily, Luxury Daily, and Digiday. Reach her at abramovi@adobe.com, or follow her on Twitter@GAbramovich.