The Cheapskate Guide: 6 Items to Splurge On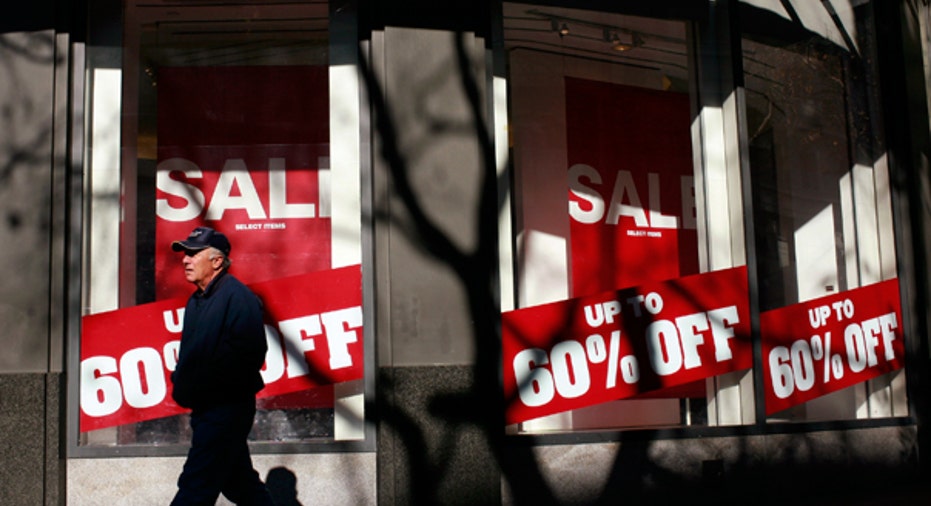 Whether you're constantly cruising daily deal sites, scouting local thrift stores or relentlessly clipping coupons, these days it seems like everyone is looking for a way to save money. Although there's nothing wrong with stretching your dollar to the max,  experts say there are some items that spending more up front may save money in the long run.
Here are six items that experts warn not to scrimp on—no matter how appealing the bargain.
Cloth furniture or mattresses. "We don't accept furniture at our stores because it's really impossible to clean," says  La Familia Pawn & Jewelry CEO Lawrence Kahlden. People don't want to sit on furniture in their pajamas when someone has already owned it for two or three years, she adds.
When it comes to mattresses, look for a bargain but don't buy a used one, advises Max Levitte of Cheapism.com.
"It's a cleanliness issue. You never know with bed bugs, and a mattress is just a really, really personal item," says Levitte. "Sometimes you see amazing furniture or even beds out in the street, but that should be a rule. If anything has a cloth structure that you can't readily clean, it's just best to buy new."
Cars or watercraft. "Buying a used car is a great idea, but if it's gone beyond used into a hunk of junk, then you could spend way too much money trying to fix it up," says Crystal Collins, teacher and blogger at www.savingsnation.com. "You have to spend enough up front that you have a reliable car."
Without knowing the history of the car, consumers are better off buying a car from a dealership, says Kahlden.
"If people are pawning a car or selling it out of their yard, they aren't going to have a documented history of what that car has been through, or if it's been wrecked," he says. "If someone pawns a car to us, we are going to drive it around for 10 minutes to make sure the transmission is good, but  some people are experts at getting cars to run long enough so you can't see their serious problems."
Kahlden says that wave runners are also extremely difficult to test, and are best to buy new.
"I think with those you're better off buying from a dealership new. All we can do is hook up a hose and make sure they run, but that's no guarantee it's not going to konk out on you after 15 minutes out on the lake," he says.
Undergarments and shoes. When it comes to female undergarments, you get what you pay for. "As a woman, I like to spend my money on a good-quality bra," says Collins.  "If I spend less on my bra it's not going to last very long and it's not going to lift where it needs to lift.  When it comes to bathing attire, I spent $80 two years ago on a swimsuit that hides everything, and it still looks great. Sometimes you have to invest more to hide everything you want hidden."
When it comes to shoes, Collins says that men especially should be willing to invest more in a good pair of shoes, since they typically only own a few pairs.
"Men like to buy a pair of shoes and wear them for a long time. Typically we find that a pair of $20 shoes is only going to last around three months. But if you spend $80 on a higher quality pair, they could last a year."
Computers or home electronics. "A lot of tablets and laptops are really low quality, and I'm not saying that you have to splurge, but I would not go to the dirt cheap level. Make sure what you're buying is made by a recognized manufacturer," says Levitte.
When an electronic item is not good quality, Collins says consumers are much more likely to be re-purchasing the item within 12 months.
"With low-quality electronics, people need to be prepared to have to buy the item again within a year," she says. "You don't have to spend a fortune, but don't spend so little that you're just throwing the item away."
Car Seats. "For safety related items we think you should never compromise," says Leitte. "For baby products, items have to meet certain safety requirements, and if it doesn't, it's an absolute no-no. Sure you may be saving another $40, but your baby will sit in that car seat for a year or two."
In addition to meeting the latest safety requirements, Levitte says that babies are typically pretty messy in the car.
"You really don't want to buy something that has hidden germs in the fabric," he says. "It's best to spend as much as it takes to get a car seat that's really top-of-the line."
Household safety items and household tools. "Smoke detectors and carbon monoxide detectors are not big ticket items anyway, so you need to make sure you get a good one," says Levitte. "When it comes to your safety, there's really not room to bargain."
Other household items that Levitte says not to scrimp on include tools like chainsaws and appliances like robotic vacuums.
"With things like chainsaws, they need a certain level of horsepower and the cheap ones always come up lacking. You don't want to lose a finger just to save $20"
For vacuums, Levitte says that cheaper versions do not have the suction power of more expensive ones.
"Spending a little more up front can make a big difference when it comes to getting your home clean."