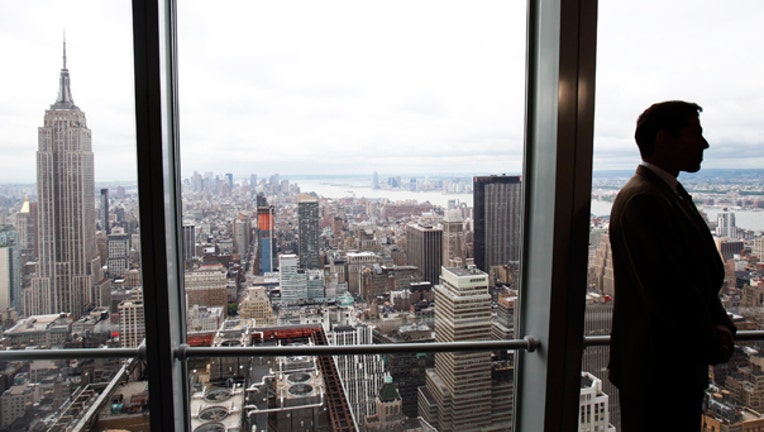 Can you go home again?
It depends.
Returning to a company in a leadership position is a unique challenge, particularly for someone who had tremendous success the first time. While the self-satisfaction of resurrecting a firm can be alluring, being honest with yourself should carry more weight.
Second act success in the sports world is typically the exception, not the rule. It is not easy to make such a comeback; high expectations follow you and there are no guarantees that the environment will be there for your success. In fact, some Hall of Famers have had disappointing results. Trying to replicate past triumphs can humble even a legend.
If you are deciding whether to return to old stomping grounds, here are some lessons from the sports world to consider:
Evaluate the risk-reward
Phil Jackson twice led the Chicago Bulls to "three-peat" championships. He later returned to coaching and won five more titles with the LA Lakers -- and has even hinted at trying to do it again. Jim Leyland won the World Series with the Florida Marlins in 1997, left Miami and then had a losing season with the Colorado Rockies in 1999. Eventually, he took the manager's job in Detroit in 2006, won AL pennant that year -- and nearly it all in 2012 -- before retiring in 2013.
The most notable pro football example of a coach's achieving success after a significant layoff is Dick Vermeil, who led the St. Louis Rams to their first-ever Super Bowl title in 1999. A two-time NFL Coach of the Year, he had not coached for more than a decade before taking the job with the Rams in 1997. While Vermeil was connected with the game through his TV work, his results were still remarkable considering how long he had been away from the sidelines.
In the cases above, the risk was worth the reward.
Determine what you'd be trying to prove – it may not be worth it
Recently, Jon Gruden, a successful coach with the Oakland Raiders and a Super Bowl winner with the Tampa Bay Buccaneers in 2002, considered leaving the ESPN analyst's booth and returning to the sidelines. Gruden has developed an expertise, a lifestyle, and satisfaction through his analyst work, as well as through his special sessions with quarterbacks. He also has been able to manage his personal schedule. One of the real challenges of going back is that you have to recommit to a 24/7 nonstop pace that does not permit deviation from the schedule. At this point, Gruden seems committed to staying on his current career path in TV.
Joe Gibbs, a Hall of Fame coach who guided the Washington Redskins to three Super Bowl titles from 1981–92, left football and found success as a NASCAR team owner.  He returned to Washington hoping to turn the franchise around in 2004.  The Redskins finished 6-10 in his first year back.  The following season, they went 10-6, but lost to the Seattle Seahawks in the playoffs.  Washington finished 5-11 in 2006, and Gibbs walked away for good after the 2007 season when his team finished 9-7 and lost in the NFC Wild Card game.
For Coach Gibbs, the reward was not great.  Four seasons of mediocre results took away some of the luster of his reputation in Washington.
Know when to say when
NFL Hall of Famer Chuck Noll of the Pittsburgh Steelers and UCLA basketball legend John Wooden are examples of coaches who stepped aside and never looked back. Each one was comfortable with his success, and neither was motivated by the bright lights. Both had tremendous spouses who were their best friends. Revalidating themselves was not part of their DNA. They were both content and happy.
Feeling like you can make a difference though being removed requires asking yourself the tough question: By being away have I improved my chances of making a significant contribution, or am I doing it to satisfy my need for being in the spotlight?  It is important to understand the motivation for returning to a former position.
Mental stimulation is an important driver of one's engine, although I would contend that happiness is the single strongest driver.  When we are thrust into a new environment and are not happy, there is an inner drive to re-create happiness.  Thus, returning to a past success is like Eve tempting Adam.  Do you eat the apple?
Jed Hughes is Vice Chair of Korn/Ferryand the leader of the executive search firm's Global Sports Practice. Follow him on Facebook, Twitter @jedhughesKF.