The Case for Longer CD Terms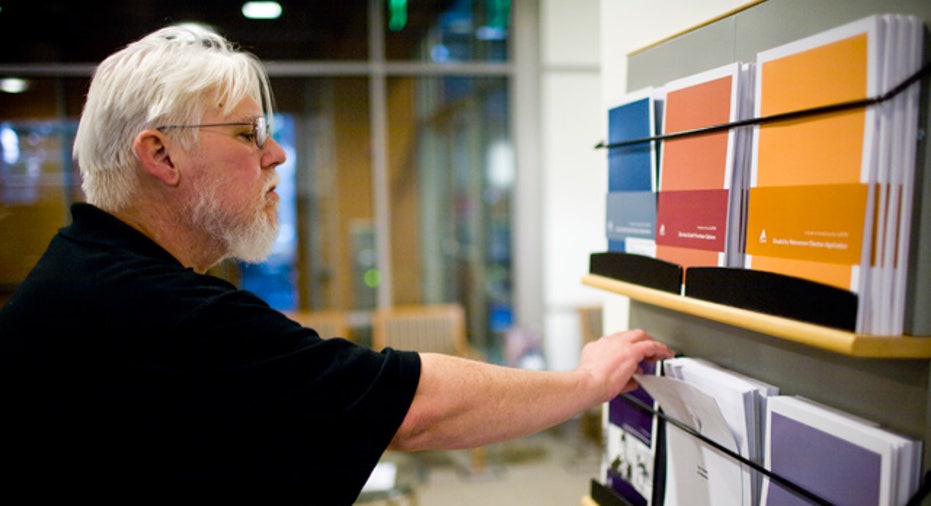 Long-term CD rates fell during April, both on an absolute basis and relative to shorter-term CDs. Normally, that would make longer CDs less attractive, but the economic news of the month makes long-term CDs worth a closer look.
When April began, the FDIC reported five-year CD rates at an average of 1.12%, while one-year CD rates averaged 0.30%. By the end of the month, five-year CD rates had slipped to an average of 1.10%, while one-year CD rates held steady.
Despite this diminished yield advantage, here are four economic developments from April that make longer-term CDs worth considering:
Slower job growth. Jobs are probably the most important variable in today's economic situation. With government and personal debt running high, there is little room for borrowing to stimulate the economy. Only rising incomes could put more money into the economy on a sustainable basis, and that will only occur when more people can go back to work. Unfortunately, job growth tailed off in March, and even more so in April.
Weak orders of durable goods. Durable goods are the big-ticket items whose purchase signals that people are really feeling good about the economy. When it was reported that orders for durable goods had declined by 4.2% over the previous month, it appeared to be a vote of no-confidence for the economy.
The Federal Reserve stands pat. Meeting in late April, the Federal Reserve's Open Market Committee decided to hold steady on its interest rate policy, which calls for low rates until at least 2014. This was partly in reaction to the economic environment, though the Fed's approach to that environment reinforces that interest rates on CDs are not likely to rise very soon.
Real GDP growth fades. Near the end of April, the Bureau of Economic Analysis reported that real economic growth had slipped to 2.2% in the first quarter of 2012, after having reached 3.0% the previous quarter. This confirmed the growing impression that the economy is starting to lose momentum.
All of the above suggest that it will be many months before CD rates start to rise. If that's true, then the prospect of earning a higher yield by locking into a long-term CD becomes more attractive.
Perhaps one drawback to this argument is that while inflation stalled in April, the yearly figure remains at 2.3%, and the idea of locking into a long-term CD at less than half the prevailing inflation rate is never going to be an attractive idea. But if the trend toward easing inflation persists, this may become less of a concern.
Under these circumstances, the best answer may be to maximize your yield by shopping for the best CD rates, and looking for longer-term CDs that have relatively mild early-withdrawal penalties. For example, if you can find a five-year CD with a penalty equivalent to six months or less of interest, you could cancel after one year and still come out ahead of what you'd typically earn in a one-year CD.
If it turns out that interest rates on CDs don't rise for a few years, you could hold onto that five-year CD and come out well ahead of what you would have earned by rolling over short-term CDs during that period.
The original article can be found at Money-Rates.com:The case for longer CD terms