The Business of Boozy Cupcakes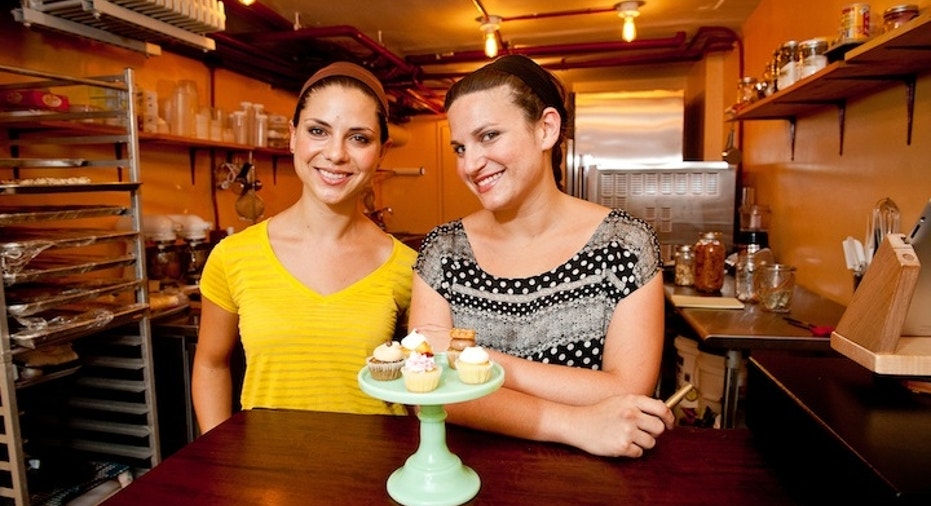 Small Business Spotlight: Prohibition Bakery, @ProhibitionBake
Who: Brooke Siem and Leslie Feinberg
What: A bakery on the Lower East Side of Manhattan featuring "bite-sized, boozy desserts with no artificial flavoring."
When: 2012
Where: New York, New York
How: Brooke Siem and Leslie Feinberg met on a Birthright trip in 2011, and today are business partners.
The concept for an alcohol-infused desserts business came when Siem, a trained chef who has worked at many top restaurants in the city, made Cosmopolitan flavored cupcakes for a friend's bachelorette party.
After realizing what a hit the cupcakes were, Siem and Feinberg created a Kickstarter campaign and raised over $12,000 to open their storefront in 2012.
"Our initial funding was minimal, and came from our own savings accounts. By the time we were operational as a catering-only cupcake delivery company, we were fairly self-sustaining. Once it came time to open the store, we got a small loan and did a very successful Kickstarter campaign," says Feinberg.
Biggest challenge: "Every day really is a new challenge. Self-doubt is of course an issue, which raises its head fairly often. Besides that, probably keeping the books (correctly). A good accountant is worth every penny," says Feinberg.
One moment in time: "We didn't set out to open a store, but as time went on, the option presented itself and it was clearly our best course of action," says Siem.
"My father was a big fan of the saying 'Man plans, God laughs.' That being said, I think another location is definitely in our future, as well as spreading our boozy cupcakes all across the land. After all, gotta give the people what they want," says Feinberg.
Best business advice: "Expect the unexpected, stay open to new opportunities, and try to enjoy the little things while they're happening, otherwise you'll be onto the next panic attack before you have a chance to appreciate them," says Feinberg.
"Get along with your neighbors," says Siem.