The Bill That Could Help Veterans' Credit Scores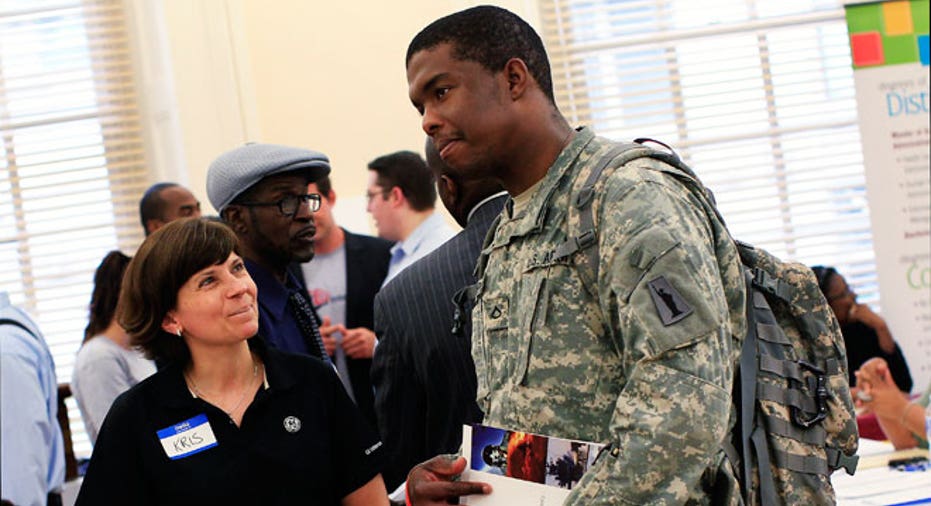 Veterans experiencing credit problems could be in store for some good news. Lawmakers are looking to help ensure veterans' credit scores don't get dinged when they have late payments on medical bills.
The Protecting Veterans Credit Act (H.R. 1862), introduced last month by Reps. Randy Hultgren (R-Ill.) and John Delaney (D-Md.), would provide a 1-year grace period before medical bills for services received through the Department of Veterans Affairs (VA) Choice Program could be reported to the credit reporting agencies.
The bill is in response to the program, created in 2014, which made it possible for veterans to seek medical treatment outside VA clinics because of long wait times, according to TheHill.com. Many complaints have arisen that the VA is slow to make payments to these private doctors, which have reported the outstanding medical debts to credit bureaus, the political news site said.
The "VA does not currently have a position on this legislation," the VA said in an email. "Upon the bill being brought before a Committee for a legislative hearing, formal views will be developed."
The lawmakers say their bill will provide the VA with enough time to make payments on the bills, ensuring veterans' credit scores aren't unnecessarily and negatively impacted.
According to TheHill.com, Rep. Delaney said veterans already had to endure long wait times for treatment. "We shouldn't destroy their finances on top of that," he reportedly told the website.
Maintaining Your Credit 
Whether you're a veteran, active military or a civilian, medical debt can ultimately damage your credit. And a low credit score can have a negative impact on your ability to buy a home, take out a car loan or even get a job.
You may be able to mitigate medical bill nightmares by reviewing billing statements closely for double charges, evaluating all the insurance, Medicaid and charity options available, and using your own low-interest credit card to pay for medical bills instead of opening a new account through the hospital (which typically carries high interest rates).
And to maintain good credit in general, it's important to make your bill payments on time, keep your credit card debt to a minimum and check your credit regularly. You can view two of your credit scores for free, updated monthly, on Credit.com, and get your free annual credit reports through AnnualCreditReport.com.
If your credit is looking lackluster, you can generally improve your scores by disputing credit report errors (you can go here to learn how), paying down high credit card balances and limiting new credit inquiries while your score rebounds.
More from Credit.com
This article originally appeared on Credit.com.
Constance is an editor and writer at Credit.com. Prior to joining us, she worked as an editor for MSN.com, senior digital producer for CNBC, and digital producer for NBC Nightly News. She also is a graduate of the International Culinary Center in New York, has worked for chefs such as April Bloomfield and Jean Georges Vongerichten, and is the founder of Crave Personal Chef Services in Austin, Texas. More by Constance Brinkley-Badgett