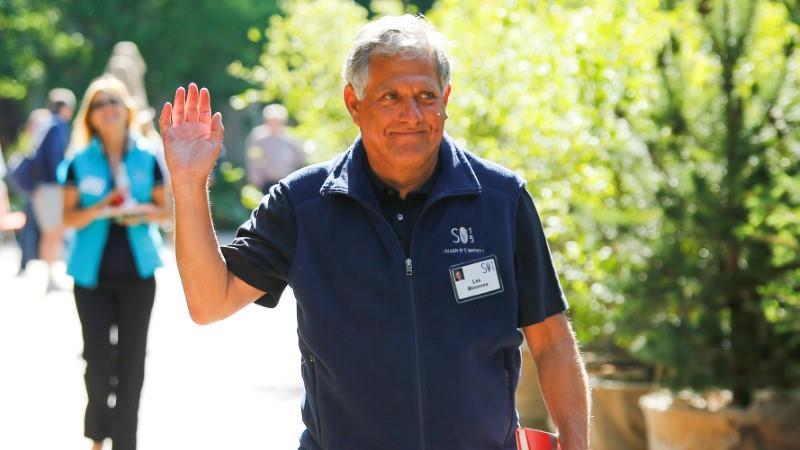 Sexual assault allegations. Racial slurs. Company policy violations—and a slew of retirement announcements.
There were many reasons several high-profile CEOs have left their jobs this year.
The high turnover rate among U.S. chief executives this year is on pace for its biggest leadership shake-up since the Great Recession, according to data from outplacement firm Challenger, Gray & Christmas.
So far this year, more than 1,323 CEO changes have been recorded, which is a 24.2 percent increase from last year. In November alone, a total of 147 chiefs left their posts, two fewer than 149 recorded in October.
The changes are the highest since 2008, when 1,361 CEOs left their jobs through November.
Andrew Challenger, vice president of the outplacement group, said the changes may be in part due to investor concerns for the year ahead.
"CEOs are leaving their posts at a pace we haven't seen in a decade. While current economic conditions are quite different from 2008, fluctuating markets, uncertainty with trade, and investor concerns may be causing companies to put leadership in place to head off a coming downturn," Challenger said in a statement.
Additionally, he said that a number of industries are undergoing serious disruptions due to shifting consumer behavior.
"We've also seen a number of CEOs removed from their companies due to inappropriate behavior or conduct in violation of companies' codes of ethics," he added, noting that in light of the #MeToo movement, companies are not taking any chances with leaders who engage in these kinds of activities anymore.
In fact, two CEOs were removed last month due to their involvement with sexual allegations, and overall in 2018 eight CEOs have been ousted for sexual misconduct.  However, a majority of CEOs (358) have retired this year, while 255 resigned and 337 stepped down into other roles within the company, usually as a board chair.
Earlier this year, Challenger attributed the departures to the tight labor market and the demand for high-level talent across the board, which is drawing CEOs to better opportunities.
"Companies are battling for talent in the current environment. Those that have taken the tax cuts and expanded operations are finding themselves in need of people to run these organizations. Others are reaping the benefits of strong consumer spending," Challenger said in October.
Here are some of the most noteworthy CEO departures so far in 2018.
September
Tyson Foods CEO—Tom Hayes 
After two years at the helm, Hayes announced his plans to step down for personal reasons.
CBS Corporation CEO—Leslie Moonves
After serving more than 20 years at the helm, Moonves was forced to resign as chairman and CEO of CBS after several sexual allegations emerged against him.
August
PepsiCo CEO—Indra Nooyi
As the first female CEO of the soda giant, Nooyi announced her retirement after being at the helm for more than 12 years.
July
Dunkin Brands Group CEO-Nigel Travis
The coffee and donut chief officially retired as CEO, relinquishing the title to Dunkin' president David Hoffman.
Papa John's chairman and founder—John Schnatter
Schnatter first stepped down as CEO on January 1 after making comments criticizing NFL commissioner Roger Goodell's handling of national anthem protests. But he was later forced in resign as chairman in July following backlash for using a racial slur during a conference call.
Barnes & Noble CEO—Demos Parneros
Parneros was ousted in early July for violating company policies. The bookseller, however, did not release any specifics on what polices were infringed.
June
Intel Corporation CEO—Brian Krzanich
Krzanich resigned after the board discovered that he had a relationship with an Intel employee—which violated company policies.
Walt Disney Co COO—John Lasseter
While Lasseter was the not the CEO but the Chief Creative Officer for media giant, his exit was significant. The company announced Lasseter's abrupt exit following reports of sexual harassment.
Athena Health CEO—Jonathan Bush
Bush was also forced to resign amid sexual misconduct allegations.
Starbucks Corporation Chairman—Howard Schultz
Schultz announced his resignation as executive chairman to focus on other ventures.
May
JCPenney's CEO and Chairman—Marvin Ellison
Ellison resigned to become the CEO of Lowe's Companies.
Campbell Soup Company CEO—Denise Morrison
Morrison announced her retirement.
Xerox Corp CEO—Jeff Jacobson
Jacobson and six members of the company's board of directors resigned after reaching an agreement with top shareholders Carl Icahn and Darwin Deason. The agreement ended the lawsuit filed by Icahn and Deason over a proposed merger with Fujifilm.
March
Lowe's CEO—Robert Niblock
Niblock also announced his plans to retire.
February
Wynn Resorts CEO and founder—Steve Wynn
Wynn was forced to step down as chairman and CEO after multiple reports of sexual assault allegations emerged.