The Best Time to Close on Your Home?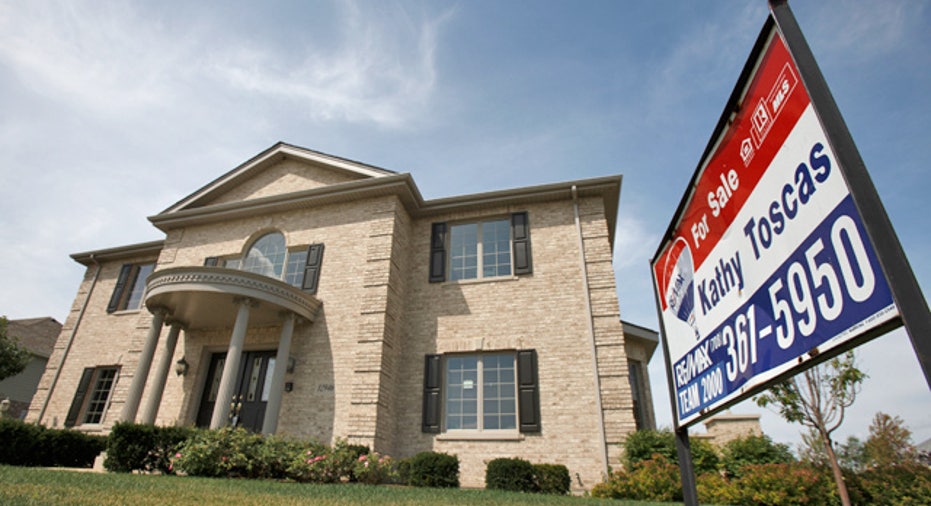 Conventional wisdom says buyers should wrap up their home-purchase deal at the end of the month so they can pay less prepaid interest at closing. That's not a bad strategy, but like so much conventional wisdom, it's often misunderstood and not always ideal.
In fact, buyers don't save money by closing at the end of the month, says Peter Thompson, a senior loan officer at Prospect Mortgage in Naperville, Ill. Rather, a month-end close means buyers pay less prepaid interest, but skip only one subsequent monthly payment. Meanwhile, buyers who close at the start of the month pay more prepaid interest, but then skip two monthly payments. Either way, there are no interest-free days; so in effect, the difference is more about cash flow than savings.
Closing earlier in the month also helps to avoid what Thompson describes as the month-end "traffic jam" that's typical at most mortgage, title and closing company offices.
"The mortgage company has to fund the loan," he says, "and if they have a bunch of files they're working on, they may not get back to that one file to get it done as quickly as they would if it's one of only a few they're working on at that time."
Month-End Can Mean Delays
That month-end traffic jam also means a greater likelihood of delays, which can push the closing to the beginning of the next month, when buyers will have to come up with that extra cash for the additional prepaid interest, says Randi Bennett, an escrow officer at First Centennial Title Co., in Reno, Nev.
"When buyers try to close at the end of the month, it does save their pocket dollars because they have to come up with a little bit less of the interest and pro rata (expenses), but when we get to the end of the month, it's crunch time," she says.
The crunch is worsened by lender timetables that dictate month-end closings for sales of foreclosures and short sales, Bennett says. A short sale requires the lender's approval because the sale price is less than the seller's loan balance.Buyers who want to buy a short sale home need patience, because it's impossible to predict the time of the lender's approval with any accuracy. Short sale approvals are so unpredictable, in fact, that Bennett says contracts sometimes call for closing "45 days from short sale approval" or similar terms. A small proportion of such contracts don't even specify a closing date.
A delay in approval of the buyer's financing can hold up closing as well, says Phyllis Yanagihara, a certified senior escrow officer at Master Escrow in Glendale, Calif. In a perfect world, she says, buyers' loan documents would show up well before the scheduled closing date. In reality, these documents more often arrive late in the afternoon the day before the closing. Then, Yanagihara says, "it's all-hands-on-deck, let's try to get it done."
A holiday, particularly if it lands on an end-of-the-month Friday, adds to the time crunch and can trigger an extra two or three days' delay, Yanagihara says.
Buyers and sellers should avoid scheduling out-of-town trips or vacations during a transaction or soon after the target closing date. Bennett says this sort of bad timing is "shockingly common" and can result in all kinds of hassles and added costs.
Sellers May Have a Say
Even in a buyer's market, buyers don't control everything in the transaction. In fact, Yanagihara says, sellers might have their own reasons to close at a specific time of the month. Sellers who are buying another home might want to schedule simultaneous closings. Sellers also might want to close before the next property tax installment or homeowners insurance premium is due because if the closing agent can't verify that payment, then its full amount, plus any late charges, will be held back from their proceeds from the sale.
Closing early in the month can complicate the seller's final mortgage payment, especially if it's on autopilot, but can also save interest expense on an existing mortgage, unless, says Thompson, the mortgage is insured by the Federal Housing Administration. In that case, the seller usually must pay an entire last month of interest, regardless of when the sale closes.
If the FHA loan amount is relatively small, say, $100,000, the extra interest might not be that significant, Bennett says. However, a larger loan amount combined with an early-in-the-month closing could cost the seller several hundred dollars. The only way to avoid that is to close on the last day of the month.