The Best CEO In the World Is...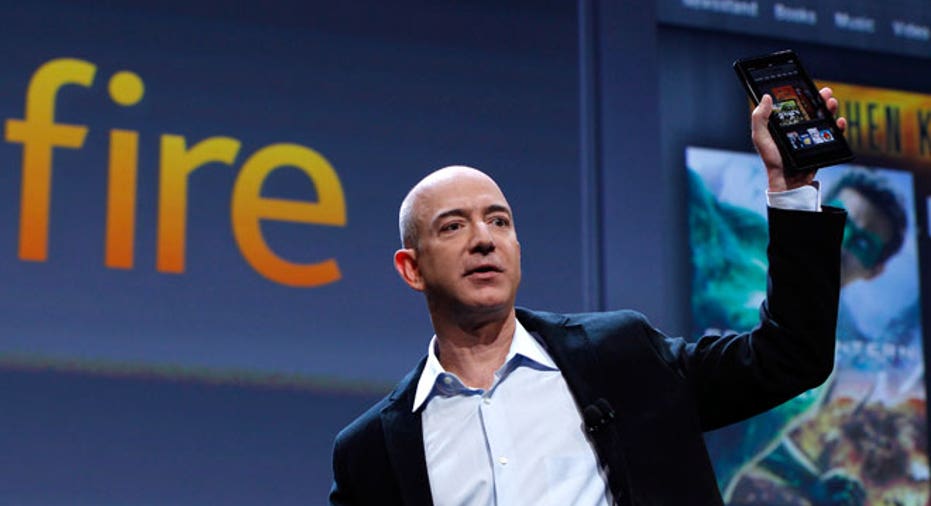 Despite passing away more than a year ago, former Apple CEO Steve Jobs continues to rack up the accolades.
The computer genius, who died in October  2011, tops the Harvard Business Review's latest rankings of the 100 best CEOs in the world. The rankings examine the entire tenure of a CEO and include only those who started in their position between 1995 and 2010 and served more than two years.
It was Apple's market value, which increased by $359 billion during Jobs' 17-year tenure, and a shareholder return that averaged a compound annual growth of 35 percent that led to his topping this year's rankings. He also led the list in 2010, when Harvard Business Review issued its first scorecard.
The new rankings leave Amazon CEO Jeff Bezos as the world's No. 1 living CEO. Under Bezos' leadership, Amazon delivered industry-adjusted shareholder returns of 12,266 percent, and its value increased by $111 billion.
"The knock on most business leaders is that they focus on quarterly earnings at the expense of longer-term performance. We wanted to shine a spotlight on CEOs worldwide who had created long-term value for their companies," said Morten Hansen, one of the researchers who conducted the study and a professor in entrepreneurship at INSEAD and the University of California, Berkeley.
The rankings were compiled based on three metrics: industry-adjusted shareholder returns, country-adjusted shareholder returns, and increase in market capitalization over each CEO's tenure. All told, the study analyzed 3,143 CEOs from 1,862 companies, of whom 1,007 were still in office. The entire group represented 64 nationalities and came from companies based in 37 countries.
"Unlike other rankings that are based on popularity or reputation, this list is based solely on hard data and evaluates which chief executives delivered the most solid results over the long term," said Adi Ignatius, the Harvard Business Review editor-in-chief.
The highest-ranked woman on the list was Meg Whitman, whose performance as the CEO of eBay between 1998 and 2008 earned her a top 10 ranking. Whitman, now Hewlett-Packard CEO, is one of only two women, the other being Dong Mingzhu of China's Gree Electric Appliances, to make the top 100.
Other CEOs ranked in the top 10 this year were:
The study found that on average, the top 100 CEOs delivered a total shareholder return of 1,385 percent during their tenures and increased their firms' market value by $40.2 billion. By contrast, the bottom 100 produced a total shareholder return of  minus 57 percent and watched their companies lose $13.6 billion in market value.
While no correlation was found between financial results and social responsibility, the research discovered numerous cases of the top CEOs tackling the key social or environmental issues facing their industries. Examples included Franck Riboud of Danone, which is battling obesity and unhealthy food consumption, and Alessandro Carlucci of Natura, which is trying to combat deforestation and poverty.
"These trend-setting CEOs not only reject the idea that financial market demands are more important than stakeholders' needs but also demonstrate that companies can excel at meeting both," said Herminia Ibarra, one of the study's authors and area chairwoman for the Organizational Behavior Department at INSEAD.
The complete rankings of the top 100 CEOs can be found on the Harvard Business Review's website.
Follow Chad Brooks on Twitter @cbrooks76 or BusinessNewsDaily @BNDarticles. We're also on Facebook & Google+.