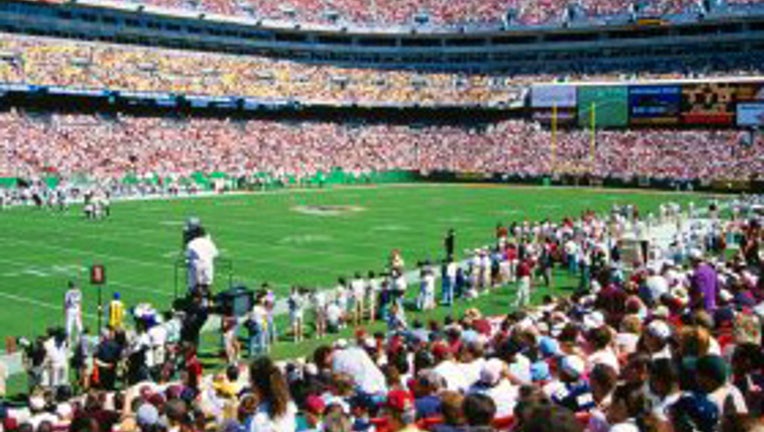 Millions of football fans tune in to the Super Bowl praying for a great game. Perhaps just as many watch hoping for great ads.
Small-business owners may not be able to relate to the super budgets that underwrite these uber-prime-time spots, but they can learn a lot from the Super Bowl ads that are true champs — and for that matter, from the pricey fumbles, too.
Some of the best ads have a light touch and keep it simple with clear brand messaging, whereas some of the worst go down in flames trying to be too clever. Let's have a look at both the winners and losers of the Super Bowl ad game:
The touchdowns
Coca-Cola and Mean Joe Greene
An iconic oldie, this ad features a behemoth defensive lineman who's cheered up by a little boy and a bottle of pop. "It works because it's simple and beautiful," says David Mitchel of Norton Mitchel Marketing in Santa Fe, New Mexico. "The tagline of 'Have a Coke and a Smile' reinforces the positive feelings that should come from consuming the beverage. The audience can identify with the young boy and can understand the benefits of drinking Coca-Cola."
Google's 2010 Super Bowl Ad
Much more current but no less effective, this spot starts with a Google search about studying in Paris, segues into strategies on how to impress French women, and concludes with the unseen Internet user Googling baby crib assembly instructions. It covers years of someone's life through search — all within 50-some seconds, and without showing us a single face.
"It simply showed us how one search leads to another and another. It was real life," says Ryan Prucker of Imagelight, a Washington, D.C., strategic communications company. "Business owners need to think of how they can show their product or service at work in everyday life for their customers. Going back to basics is often the answer."
Apple's '1984'
Apple's ad spotlighting the debut of the Macintosh has a lot going for it, including striking visuals and Orwellian overtones of frightening conformity. But however successful the spot was financially — more than $1 billion in sales volume, according to estimates — the behind-the-scenes lessons it taught were equally valuable.
Ironically, focus groups uniformly despised the spot, and Apple had to consider whether running the commercial would be worth it. "After trying to sell off the [ad] space before the game, Apple trusted its instincts and history was made," says Jordan Zimmerman of Zimmerman Advertising in Fort Lauderdale, Florida. "Lesson to small business? Trust and believe in your instincts."
The fumbles (and downright bombs)
Career Builder
This 2010 spot sputters — not because it isn't funny (it is), but because its message is ineffective within the context in which it appears. In an economy where millions are unemployed and many have abandoned hope of finding any job at all, 60 seconds of watching people scream or weep uncontrollably because they don't like the job they have comes across as rather callous.
"Instead of being the one resource to [help people] get back on track, they got stuck in their own company bubble," says Prucker. "These were awful commercials that didn't connect with what Americans were dealing with. You can't forget about your customers. Look at your company through their eyes — what do you need to say or do to reflect their needs and desires … to become the solution?"
Denny's Free Breakfast
Again, these ads aren't ineffective due to a lack of laughs — after all, what's not funny about chickens wearing ties and discussing jury duty? Rather, this lengthy ad's humor trips up the message. Forty-five seconds into the ad, you're laughing but have forgotten what it's attempting to sell. The ad also violates a bedrock advertising commandment: Promise, then deliver.
"Most say that it drove an unprecedented amount of people into Denny's. Maybe so, but who cares if the company couldn't operationalize the brand?" says Zimmerman. "What happened was that the restaurants were not able to handle the traffic and ran out of product. The very same people who were motivated to go to Denny's are the same people that will never come back."
GoDaddy.com
The Web-hosting company's spot features a masseuse ripping off her shirt, followed by the promise of "seeing more" at the company's website. It may have been every 13-year-old boy's vision of a trip to Xanadu, but for many more, the ad meant a quick trip to the fridge for another beer.
"Some use sex, or are sexist, with no point and no creativity because of the old conception that sex sells," says Ricardo De La Blanca of DLB Group in Miami. "The message is just worn out and obsolete."
Let that be a lesson — the best ads stay true to your company's core values and promise what they can actually deliver.
Here's hoping the Super Bowl is entertaining. And here's wishing the ads that intersperse the action are every bit as engaging and effective.
Jeff Wuorio is a veteran freelance writer and author based in southern Maine. He writes about small-business management, marketing and technology issues.