The Baseball Bat Is Finally Getting A Tech Upgrade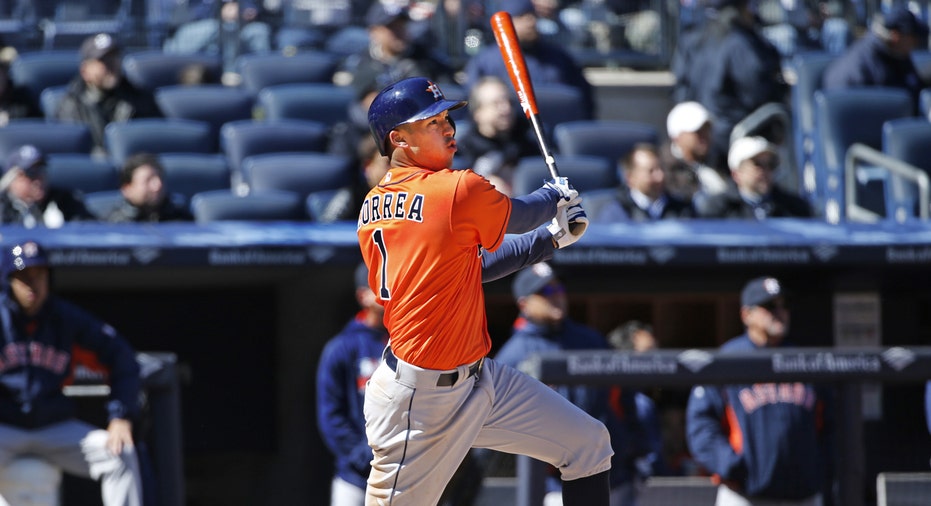 The traditional baseball bat's characteristics are as universal as they are simple – a cylinder of wood, wide at the barrel and narrow at the handle, with a circular knob at the base. But for the first time in decades, baseball's most recognizable piece of equipment is getting a major makeover.
Zepp Labs and Baden Sports are among multiple upstart manufacturers that are tinkering with the baseball bat, the design and use of which has remained largely unchanged for nearly two centuries. Zepp has embraced the digital age by developing a "smart bat" that provides data that, when analyzed, can help a player address weaknesses and improve their swing. Baden Sports is the proprietor of the "Axe Bat," which uses an innovative new handle design that purportedly enhances performance while reducing injury.
Companies like Baden and Zepp are marketing their products toward both Major League Baseball's most talented stars and youth baseball organizations around the country to gain a foothold. But to transform their gear from niche tool to mainstream offering, the would-be innovators have to convince the public that the bats MLB players have used on television for decades are now outdated.
"A round handle bat is such an imperfect design. It's not designed for the swing at all," Hugh Tompkins, Baden Sports' director of research and development, told FOXBusiness.com. "It's really a byproduct of manufacturing limitations they had 150 years ago. It's just that no one's ever bothered to address it over the last decade and a half."
Manufacturers are searching for fresh angles that will separate them from the competition in the United States' $538 million baseball and softball equipment market, where product offerings have mostly remained rooted in the sport's traditions. Last year, consumers spent $190.3 million on baseball and softball bats alone – an increase of 9.7% from 2014, according to data from the Sports and Fitness Industry Association.
The 'Axe Bat'
Baden began development on the "axe bat" concept in 2011. The next year, Tompkins joined the company and was tasked with turning the concept into a reality. The idea to alter the bat's traditional, circular handle originated from a section of baseball legend Ted Williams' famed book, "The Science of Hitting," which compared the ideal baseball swing to that of an axe.
"That was the inspiration, but we knew it wasn't going to be as simple as strapping an axe handle onto a baseball bat," Tompkins said. "There was going to be some refinement. We needed to design a handle that was [made] for the biomechanics of the baseball swing."
With Tompkins at the helm, Baden has spent years using computer modeling and prototype testing to perfect its "axe handle" design. While multiple studies meant to assess the Axe Bat's effectiveness are underway, Tompkins says the current design improves bat control and swing speed while eliminating many of the "pressure points" that can damage the hands and wrists during a grueling baseball season.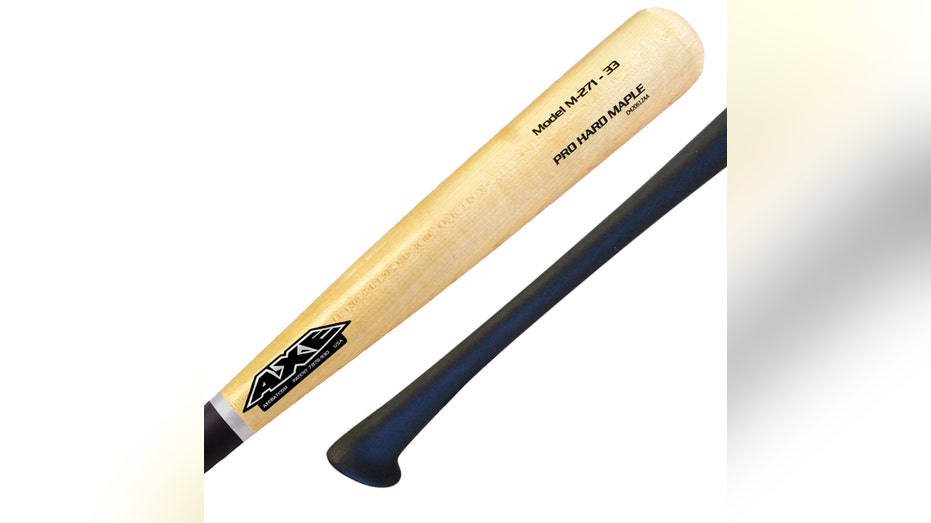 Major League Baseball approved the "Axe Bat" for in-game use in 2015. Soon after, Boston Red Sox second baseman Dustin Pedroia, in the midst of a recovery from lingering hand and wrist issues, became the first professional player to use the bat. Pedroia's teammate, Mookie Betts, quickly followed suit.
At present, players who have experimented with the "Axe Bat" in practice or used it during games include Pedroia, Betts, Chicago White Sox shortstop Jimmy Rollins and Houston Astros phenom Carlos Correa. Pedroia's early support for the concept provided a huge boost to its business.
Baden Sports partners with manufacturer Victus to produce the wooden version of the Axe Bat, which sells for between $150 and $200. Metal and composite versions, marketed toward high school and college baseball and softball players, sell for between $199 and $429.
Aside from its presence at the professional level, Baden is ramping up promotion at youth and amateur events. The University of Memphis is one of several colleges to make use of the Axe Bat. Baden plans to attend more than 60 youth tournaments and jamborees. Negotiations with potential MLB endorsers could be announced by as early as this season.
While sales so far have mostly relied on the ecommerce model, Baden is preparing for the Axe Bat's entry into brick-and-mortar stores, as evidenced by a recent trial run at Dick's Sporting Goods.
"We are developing relationships at every level," said Jay Helmick, Baden Sports' vice president of sales and marketing.
Long-term, Baden Sports sees the "Axe Bat" as not just a competitor in the baseball bat marketplace, but as a potential permanent substitute.
"We feel pretty confident that this could very well replace the old model," Helmick said.
The 'Smart Bat'
While Zepp's entry into the baseball marketplace stops short of a full-fledged bat redesign, it is aiming to fundamentally change the way players develop their skills. In 2014, the company released a sensor that provides what it calls "instant, actionable data" for athletes in baseball, softball, golf and tennis. The latest version of the sensor, dubbed the "Zepp 2," debuted in early April at a price of $149.99.
"We don't want to change the classic design. The baseball bat has been around forever," said John Hauer, senior manager for product marketing at Zepp.
Attached to the end of the baseball bat, the "Zepp 2" measures overall bat speed, the speed of the bat at the point of impact with the baseball and time of impact. In addition, the add-on provides data on the "attack angle" of a swing and the "bat vertical angle" at the time of impact, which allows players to analyze their mechanics in a quantifiable way. The data streams to Zepp's free digital app, "Smart Coach," which also provides personalized tips from Los Angeles Angels star Mike Trout and other top baseball and softball experts.
Aside from the separate bat sensor, Zepp partnered with Trout and his bat sponsor, Old Hickory, on the jointly designed "Mike Trout Smart Bat," which fully integrates Zepp's technology into the traditional bat handle. The "Smart Bat" will be available to consumers in the summer of 2016, although its manufacturers have yet to settle on a price.
Major League Baseball has yet to sign off on Zepp's bat sensor for in-game use, but the league has shown a willingness to allow similar products during practice. Officials have approved two other bat sensors, developed by Blast Motion and Diamond Kinetics, for use during batting practice.
Zepp has received approval from leading youth baseball organizations, including Perfect Game USA and Ripkin Baseball. It's also developed relationships with four MLB teams – the Angels, the San Diego Padres, the Tampa Bay Rays and the Arizona Diamondbacks – that implement their technology in both the minors and the pros.
Aside from its applications during training, Zepp's officials are adamant that approval for in-game use will improve the fan experience as well.
"This is just another way for us to tell the story of the swing and give more to fans about what's actually happening on the field," Hauer said. "How great is it, when someone crushes a 450-foot home run, to really know the science behind that?"