The 411 on Mobile Banking for Beginners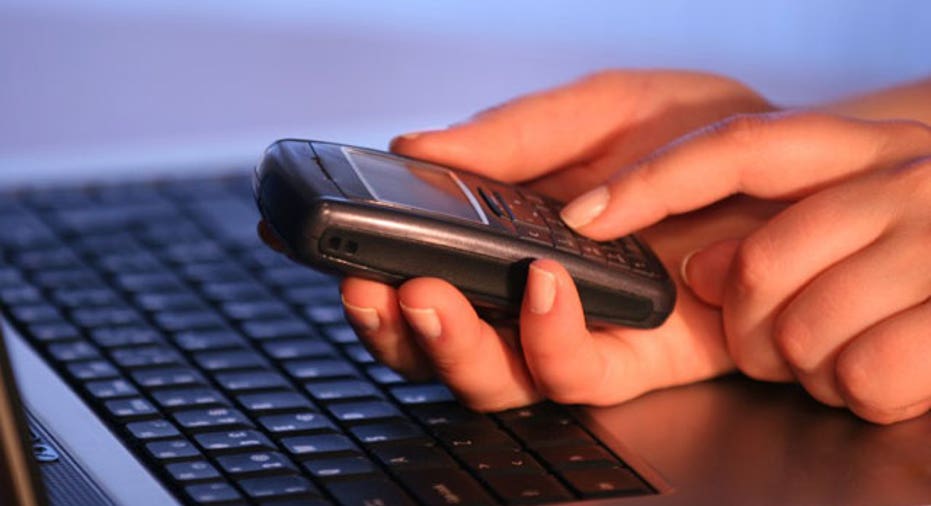 Take the Mobile Banking Plunge?
You may be used to checking your balances and making money transfers on your home computer or laptop, but are you ready to make the leap to using your smartphone for banking?
While most major U.S. banks now offer mobile banking, banking customers have been slow to switch their banking transactions to their cellphone, particularly those who may not be tech-savvy or who may fear security breaches.
But the leap from using online banking to mobile banking is not huge, says Thomas Hissam, a mobile banking expert for IBM in Armonk, N.Y. "People are becoming more dependent on their cellphones than their wallets," he says.
And as cellphones become "smarter" -- the majority of new smartphones available for the holidays this year will be equipped for mobile banking -- the number of people using mobile banking may surge in 2012.
"More people will become involved in mobile banking because it will come with their handset," says Ted Bissell, a New York-based mobile specialist with PA Consulting Group.
Should you carry your bank in your pocket? Here's what you need to know before you make the leap to mobile banking.
Your Bank Needs to be Mobile
While most large nationwide banks offer mobile banking, don't assume small local banks don't.
"Smaller banks -- and even some credit unions -- have been agile and on top of this," Bissell says. Small banks are able to offer mobile banking by buying third-party services that host mobile banking applications.
If your bank doesn't offer mobile banking services -- and you don't want to switch to a bank that does -- consider a service such as Mint.com that aggregates all your bank account data.
"These services are a backdoor mobile capability that allows you to go mobile even if your bank isn't there yet," Bissell says. The service allows a user to access his or her bank records via cellphone. However, bill payments and money transfers are restricted. While services such as Mint.com don't get customers all the way to mobile banking, Bissell says it can be a good makeshift solution until the customer's bank does offer it.
You Don't Need a Smartphone for Mobile Banking
You don't necessarily need the latest smartphone, such as an Android, BlackBerry or iPhone, to take advantage of many aspects of mobile banking. If you own a cellphone with Internet capability, you're in business. But make sure that your cellphone package includes a data plan or you might be paying extra each time you access your banking information.
If you already are using online banking at home on your personal computer, you may be able to access that same service using your cellphone. Plug in the URL of your bank into your browser to get to the bank's website, much as you would do at home on your PC.
However, some banks don't allow access to their online banking services through a mobile device, so check with your bank first.
Even simple-feature cellphones, such as flip phones that have been around for years, can be used for text-message-based banking.
"Some text messaging services are amazingly interactive and allow you to get your balance, latest transaction and do bill payments," Bissell says.
Smartphones Have Some Advantages
There are advantages to upgrading to a smartphone. It allows you to download the bank's mobile banking app, which eliminates the need to type in the bank's URL. It also shortens the steps to get to your bank's website.
Note that some banks have a special URL designed just for a mobile phone's small screen. Some banks, such as Citibank, will automatically detect mobile devices and take you to a different home page.
For security reasons, make sure that you download the app only through your bank's website or from your phone carrier. "The easiest way to find your bank's app is to go to the app store of whatever phone you own and search your bank's name," Bissell says.
A downloadable app gives you a better interface for accessing your bank account remotely. "Sometimes the app is easier to use than the regular website," Bissell says.
Mobile Banking and Then Some
Some better-designed apps are more in tune with the fact you are accessing the service with a mobile phone. For example, if you are in another city, away from your bank, the app can give you suggestions on where to withdraw money from an ATM with no fee by using your bank's partner network.
"You don't even need to know your ZIP code," Bissell says. "That's one of the nice things you can do when you have an app for your bank."
Some bank card apps even give you what's called "location-based services" with advice on hotels or restaurants with the best deals, and even coupons, says IBM's Hissam.
"There's a lot of convenience factors ??? and can include loyalty points and more," he says.
Applications also are combining mobile banking with near-field communication, or NFC -- a wireless communication technology that uses short-distance radio waves to transmit data -- to allow you to pay for services or products at the point of sale. Google Wallet and MasterCard PayPass are examples of this type of payment capability.
Some mobile banking applications allow you to take pictures of payroll or other checks written out to you and then digitally transfer the amount of the check into your account.
Still Reluctant to Try Mobile Banking?
Using a cellphone to check balances, transfer money and pay bills is still a novelty for many, particularly those who are older and still getting used to the idea of banking online.
For example, baby boomer Harlan Platt, professor of finance at Northeastern University in Boston who often speaks on mobile banking, says he's not ready to risk having his bank account hacked for the convenience of checking his balance remotely.
"Most of people's banking activity can be conducted at home, at night, on a safe network," he says.
Still, Bissell says that while the older demographic is slower to adapt to new technology, they usually catch up with the mainstream within two years, according to PA Consulting's research. And the security risks, while a reality, have been addressed by banks.
"Banks have hacking and antifraud controls in place," Bissell says. "Access to (customer) accounts from mobile devices is just as secure as online." In case a hacker does get into the system, many banks cover losses, with no minimum liability required of the customer.