The 3 Deadly Perils of D-I-Y Financial Planning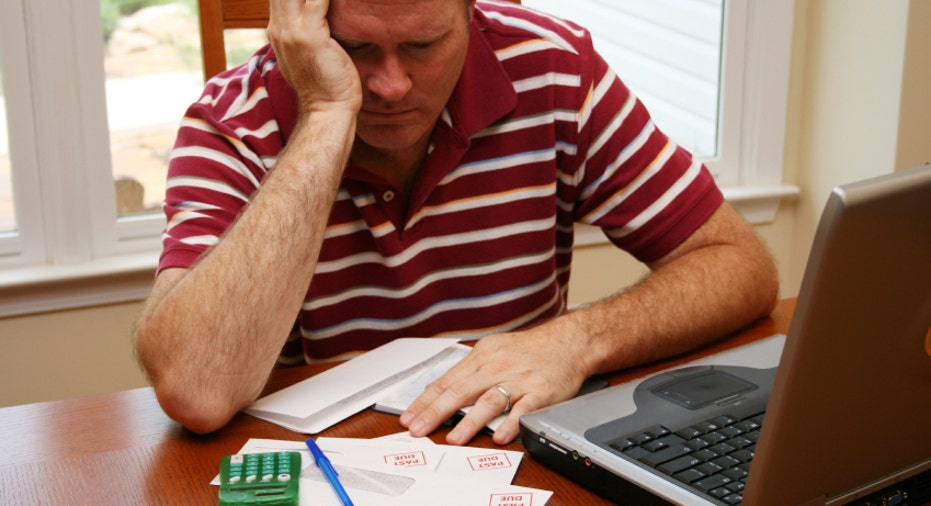 Financial planning doesn't have to be a scary process, but doing it yourself without a little research and preparation can lead your budget to a pretty scary place.
Book store shelves are filled with how-to books offering instructions on a wide variety of activities, from gardening, roof repairs to cutting our own hair. While these plights to master these things on our own can work out sometimes, often our plans go awry and we are left with a permanent bad hair day.
There are several tools available to consumers looking to get some insight on financial planning both in stores and online. But how do you know which are best for you and your budget? Here are three mistakes to avoid when practicing do-it-your-self financial planning and investing.
Relying on the Out-of-Date Information
Especially in our current economic landscape, it's hard for books on DIY books on financial planning and economics to stay up to date.
As our government tries to restore the economy, Congress has enacted a number of tax laws and legislation that impact the pocketbooks of many Americans, particularly the middle class.
These laws change rapidly.
In 2010, Congress passed laws that enable employees to maximize their workplace savings contributions to higher levels, reduced payroll taxes by 2% and the Bush-era tax cuts were extended through 2012.  These legislative changes greatly impact year-end and long term planning, however, no financial planning books published prior to 2010 contains this information.
If you find a book that you like make sure to double check the information to make sure it is still current or applicable.
Getting Tangled in the World Wide Web
While the internet has provided us with such conveniences like online banking and tools to easily manage our everyday living expenses, it should not be considered the best or only way to manage our investments.
Not only does a savvy investor need information, he or she also needs skills and knowledge of complex investment concepts like diversification, dollar cost averaging, efficient market hypothesis and capital asset pricing models (CAPM), which are not for the faint of heart.
For example, if an investor does not fully understand cash flow in evaluating a particular business, he or she may invest in a company that has a problem with liquidity. A clear concept on cash flow management is needed for the do it yourself investor especially if he or she expects to cash out relatively soon.
It's important to have a solid knowledge base of financial planning to make sure you are making sound investment decisions.
Exposing Yourself to Catastrophes
To give consumers a broad sense of certain investment or financial tools, expert sources tend to provide general guidelines or rules of thumbs.
For example, a rule of thumb that many people use to determine how much life insurance they need is to multiply their annual salary by six or 10.  This magic number should be the amount of life insurance that would be needed to replace your income if you die.  Therefore, if your annual salary were $50,000, you would need approximately $300,000 to $500,000 worth of life insurance coverage. But here's the problem: this equation doesn't take into account individual goals and life situations. For example, you may not have kids today, but what happens when you get married and have a family?  Would $300,000 to $500,000 worth of life insurance be enough to sustain them?
Some people are skeptical about carrying too much insurance, whether it is life or liability insurance because they do not see the immediate benefit.  In most cases, the insured of a life insurance policy will never benefit from the policy; but other loved ones will. Regarding liability insurance, keep in mind that whenever someone suffers a loss, regardless of the causes, the tendency now is to file a suit – and courts are awarding record judgments.
Not having enough insurance could be costly- and terrifying.  Awards in civil cases now exceed $25 billion, with a total of one million cases in the system according to the Rand Institute for Civil Justice Report.
Don't fall for the perils associated with do-it-yourself planning by avoiding these costly mistakes.  A good advisor will help you develop good spending and investing habits, while they help you do a better job of insuring and planning for contingencies.
As recent headlines prove, the financial market is always exposed to various risks, and an expert advisor can help you minimize those risks, including the dark side of information, the tangled web of information, and exposure to the catastrophic.
By planning together, you will reduce stress, save money and increase your financial security- fearlessly!
Family Finance Expert, Princess Clark-Wendel, holds an MBA from the University of Chicago and is the author of A Pocketbook of Hope in Tough Economic Times.  Ms Clark-Wendel is an international business consultant and financial advisor who has held management roles in two Fortune 100 companies. Visit Princess at www.livelifeworryfree.com