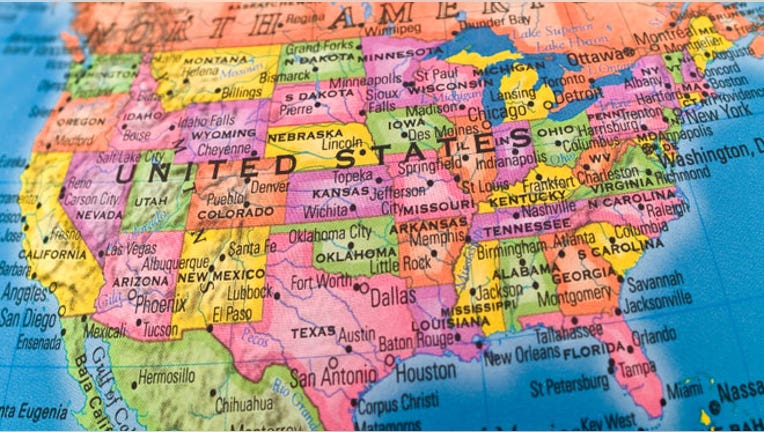 Having a positive work-life balance isn't totally dependent on your job; where you live can also play a role.
Bloomington, Indiana, tops this year's ranking of the best cities for work-life balance, according to the finance site NerdWallet. Home to Indiana University, the top employer in the region, Bloomington was crowned the best city for work-life balance because of the low number of average weekly hours worked, as well as its shorter average commute times.
"Workers who seek a healthy work-life balance can reduce stress and improve the quality of their lives," Divya Raghaven, a strategy associate at NerdWallet, wrote on the company's blog.
NerdWallet figured its rankings of 536 U.S. cities based on four factors: the mean hours worked per week by an average employee in each city, the average daily commute time, as well as the median earnings for full-time, year-round workers and the median rent in each city.
A common theme among the highest-ranked cities is that seven of the top 10 are home to major colleges or universities. Rounding out this year's 10 best cities for work-life balance are:
Provo, Utah — Employees in Provo average 30.9-hour workweeks, the lowest of all the 536 cities in the study. Brigham Young University is located in Provo and is among its top employers.
Gainesville, Florida — The average Gainesville employee works just 32.5 hours a week. A major employer there is the University of Florida, the eighth-largest university in the United States.
Eau Claire, Wisconsin — In addition to a workweek with fewer hours, Eau Claire employees spend less time commuting and have a relatively low cost of living. The home-improvement chain Menards is headquartered in Eau Claire and is one of the city's major employers.
Tuscaloosa, Alabama — Besides being home to the University of Alabama, Tuscaloosa is a manufacturing, service and retail hub. Employees there average just 33.1-hour workweeks.
Iowa City, Iowa – Employees inIowa City work an average of 34.1 hours a week and spend just 17.2 minutes on their daily commute. The University of Iowa is the largest employer in Iowa City.
College Station, Texas– College Station is home to Texas A&M University, one of the largest institutions for higher education in the nation.Residents there work an average of 34.1 hours each week and have an average commute of 17.1 minutes.
Eugene, Oregon – Employees in Eugene work an average of 34 hours a week and have median earnings of $42,288. Top employers in Eugene include PeaceHealth Medical Group and the University of Oregon.
Bellingham, Washington — Workers in Bellingham spend an average of 33.4 hours a week on the job and have average commute times of just 17.5 minutes.
Kalamazoo, Michigan — Employees in Kalamazoo work an average of 33.6 hours a week and spend an average of $866 a month on rent. Kalamazoo is home to companies in the pharmaceutical, life sciences and manufacturing industries.
Some of the cities that ranked among the worst for work-life balance include Dale City, Virginia; Waldorf and Germantown, Maryland; Menifee and Tracy, California; and New York City.
Originally published on Business News Daily