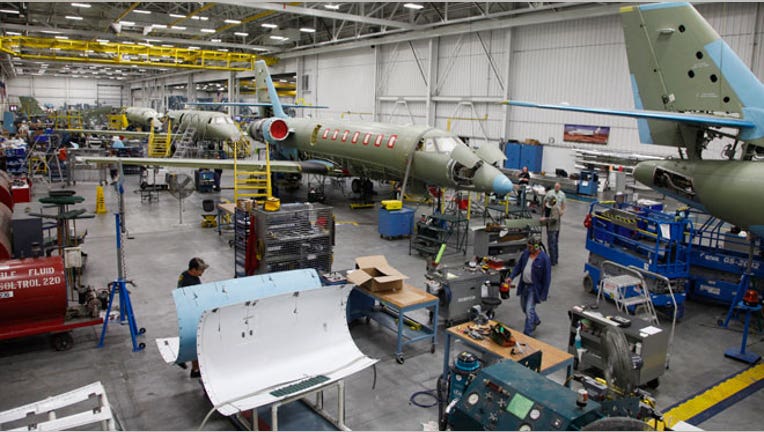 Textron Inc, the world's largest maker of business jets, reported a 17 percent rise in quarterly profit as sales of its flagship Cessna aircraft picked up after five straight quarters of decline.
Business jet sales have been sluggish for the past two years, mainly due to U.S. government budget cuts. But spending on such jets is expected to pick up in 2014 as business owners become more confident about the U.S. economy.
Textron, which also makes Bell helicopters and EZ-Go golf carts, delivered 62 Citation business jets in the fourth quarter ended Dec. 28, up from 53 a year earlier.
"There is optimism across the business jet industry that 2013 will have been the bottom year for unit deliveries of business jets," said Jens Hennig, vice-president of operations at General Aviation Manufacturers Association (GAMA).
Global business jet shipments fell 2 percent to 421 aircraft in the first nine months of 2013, according to GAMA, which represents more than 50 fixed-wing aircraft makers. Full-year figures are expected on Feb. 19. (http://r.reuters.com/xys83v)
Textron said on Wednesday it expects 2014 earnings of $2.00-$2.20 per share on revenue of $13.2 billion.
Analysts on average were expecting earnings of $2.23 per share on revenue of $13.11 billion, according to Thomson Reuters I/B/E/S.
The company's income from continuing operations rose to $171 million, or 60 cents per share, in the fourth quarter from $146 million, or 50 cents per share, a year earlier.
Revenue rose 4 percent to $3.50 billion.
Providence, Rhode Island-based Textron's shares have gained about 33 percent in the past 12 months and have outperformed the S&P 500 index, which has risen about 23.5 percent.
The stock closed at $36.10 on the New York Stock Exchange on Tuesday.