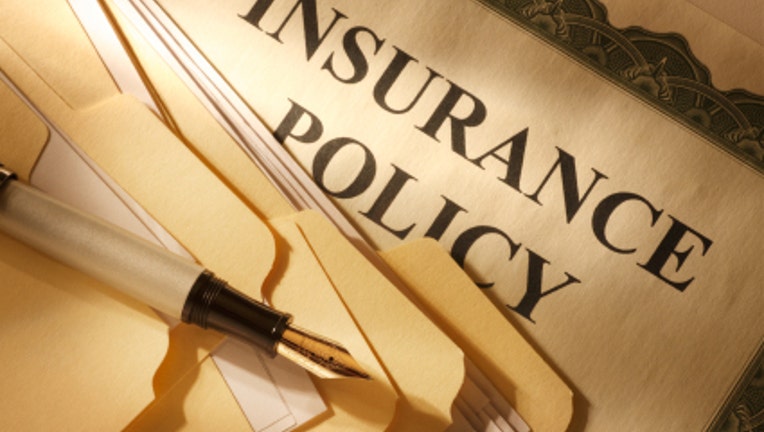 The next time your cellphone dings on the highway, think twice before reading your message: State and federal authorities are ramping up the war on texting in 2013:
You're more likely to get caught. Federal dollars will underwrite the cost of spotters who point out texting drivers to officers down the road.
You're likely to face a steeper penalty. Those federal dollars will reward states that increase penalties for repeat offenders.
You're more likely to see a car insurance hit. More states have begun to treat texting as a moving violation, the same as they do speeding.
Texting laws remain a hodgepodge -- 11 states don't even ban it, and some of the rest don't allow police to pull you over solely for texting -- but the trend remains clear.
How Will They Catch Me?
While enforcement of texting laws can be difficult, some officers say it is getting easier as drivers become more blatant.
"Drivers don't seem to even think about it anymore," says Sgt. Paul Paulos of the St. Paul, Minn., Police Department. "In fact, many drivers have become quite obvious."
"Obvious" includes drivers holding the phone in front of their faces, he says, or staring intently at their laps. And then there is the not-so-obvious: Texting drivers hesitate at traffic lights, weave or drift out of a lane, and drive below the speed limit.
Any of those behaviors could result in a traffic stop. But the federal government is stepping in to help police find better ways to enforce texting laws.
A U.S. Department of Transportation pilot project will test new enforcement methods in Connecticut and Massachusetts. One tactic involves putting spotters on overpasses to flag texting drivers for patrol cars down the road. Another approach is roving officers using unmarked high-riding SUVs to peer into cars, catching texters in the act. (Tennessee has already put unmarked SUVs on the road in texting hotspots.)
California and Delaware have also been awarded funds to ramp up enforcement and publicize the result. The first wave resulted in 4,753 tickets in early December, and two more "maximum enforcement" periods are planned in 2013.
The new highway appropriations law has other incentives for states that implement a full array of changes, escalating fines for repeat offenders and making distracted driving part of the driver's license exam.
But I Can't Help Myself
How common is texting these days? David Thomas at Cars.com used a few hidden cameras on his daily commute -- and the results are shocking.
It's not like drivers don't know the dangers. A recent AAA poll found 94% of Pennsylvania drivers consider texting while driving a serious threat -- and that 35% admitted reading a text or e-mail while driving in the last month.
In June 2011, over 196 billion text messages were sent or received in the U.S., up nearly 50% from June 2009, according to CTIA. Experts say that almost 80% of car crashes involve some type of driver inattention within 3 seconds of the crash.
U.S. Transportation Secretary Ray LaHood refers to distracted driving as a "national epidemic" and has called for a federal law banning talking on a cellphone or texting while driving.
Maybe even more technology can help.
A raft of apps and devices has hit the market, enabling those low on will power to avoid temptation. Most of them lock the driver out of a cellphone's texting, e-mail and Web functions; others can redirect incoming texts and calls as well.
TextBuster and Key2SafeDriving, for example, use a device that plugs into the car's onboard diagnostics port and communicates via Bluetooth with an application on the phone. Drivers can still make hands-free calls. (See "Please make me stop texting.")
The devices cost $100 to $200.
A Ticket, or a Ticket?
In many states, a texting ticket is a misdemeanor that won't even reach your motor vehicle record. That doesn't mean the ticket is cheap; in California, with fees and court costs, a texting citation can cost $336. It does mean your insurance company won't see the black mark and raise your rates as a result. (See "Tickets that don't raise your insurance rates.")
In increasing number of states -- Alabama, Illinois, Louisiana, Nevada, New York, Vermont, Wisconsin and Wyoming among them -- are handling texting tickets as moving violations that are reported to the department of motor vehicles and thus to your insurer.
"A single texting ticket is usually like a single minor speeding ticket," says Penny Gusner, consumer analyst at CarInsurance.com. "Your rates might go up, and they might not. But watch out for that second ticket, because it starts to look like a pattern of risky behavior."
A texting ticket that hits your motor vehicle record could push your rates up 10 to 20% for a first offense and 40% for repeat offenders, Gusner says.
The original article can be found at CarInsurance.com:Texting? Watch out for overpasses