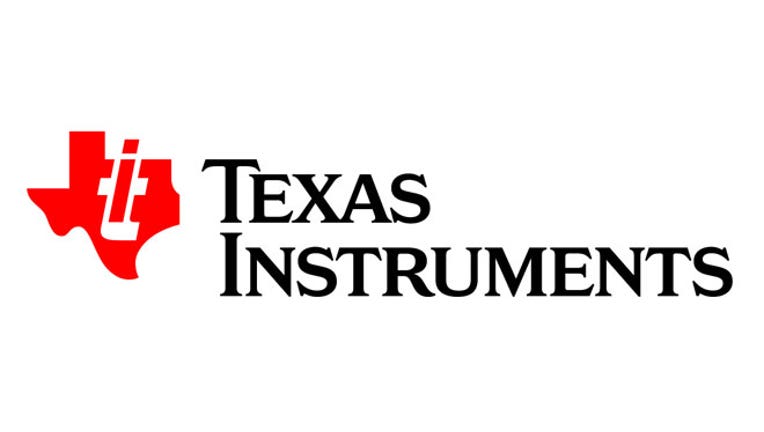 Texas Instruments (NYSE:TXN) revealed a 60% plunge in first-quarter profits on Monday amid slumping mobile sales, but the closely-watched chip maker's results surpassed Wall Street's expectations.
Shares of Dallas-based TI rallied more than 3% in extended trading on the report, which also included mostly in-line guidance for the current quarter and encouraging commentary going forward.
TI said it earned $265 million, or 22 cents a share, last quarter, compared with a profit of $666 million, or 55 cents a share, a year earlier. Net income was off 11% from the fourth quarter's $298 million.
Excluding one-time items like $174 million in acquisition-related charges, TI earned 32 cents a share, topping the Street's view of 29 cents.
Revenue declined 8% year-over-year to $3.12 billion, but that exceeded consensus calls for $3.06 billion.
"As we expected, our business cycle bottomed in the first quarter, and early signs of growth began to emerge," CEO Rich Templeton said in a statement.
Templeton specifically pointed to a 13% jump in orders and a backlog that has resumed growth.
TI's results continue to be impacted by declines in its wireless segment, which posted a 43% dive in sales to $373 million. On the other hand, analog revenue jumped 10% to $1.69 billion, while embedded processing sales slid 11% to $473 million.
Looking ahead, TI expects to earn 30 cents to 38 cents a share for the second quarter on revenue of $3.22 billion to $3.48 billion. That earnings guidance includes a charge of 6 cents a share. Analysts had been calling for EPS of 40 cents on sales of just $3.29 billion.
"We're poised for growth and share gains as markets rebound," said Templeton. "Our inventory is well-staged, and production in our factories is ramping. Our teams are confident and hungry, and we expect 2012 to be a good year for growth."
Last quarter TI disclosed a 68% plunge in fourth-quarter earnings thanks to acquisition-related charges. The company's non-GAAP results easily topped expectations, while its revenue declined by a slower-than-expected 3%.
After sinking 1.79% to $31.89 during regular trading, shares of TI were recently up 2.6% to $32.72 in after-hours action. TI closed the day up nearly 10% on the year.