Teva Hunts for a Successor as CEO Exits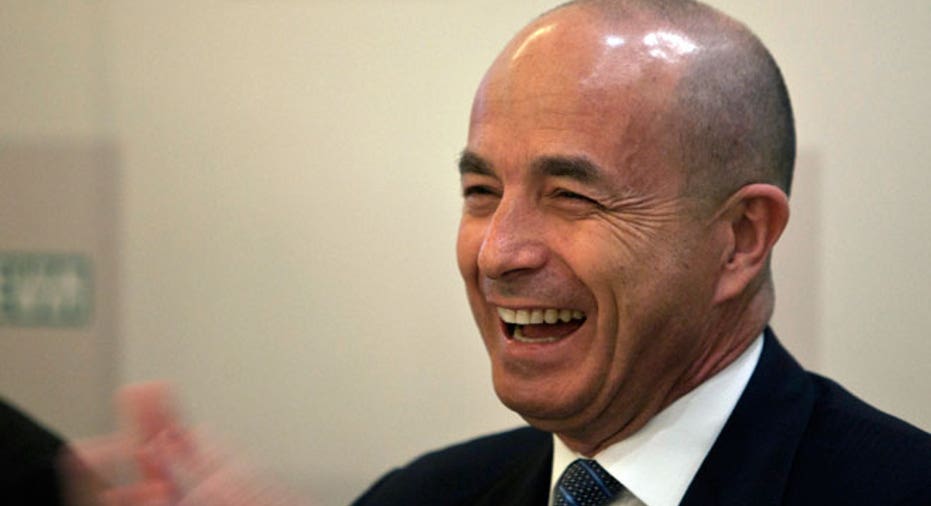 Teva Pharmaceutical's (NASDAQ:TEVA) chief executive Jeremy Levin abruptly stepped down from his role at the Israeli drug maker on Wednesday.
Teva's chief financial officer, Eyal Desheh, who has worked for Teva for a decade, including the last five years as CFO, was named interim CEO in his replacement.
The changes were effective immediately, and the board has formed a committee to begin searching for a permanent successor.
The company remains committed to moving forward with Teva's strategy, including developing new compounds, striking strategic acquisitions, forming joint ventures and cutting down on costs, said Teva Chairman Phillip Frost in a statement.
"I would like to thank Dr. Jeremy Levin for his meaningful contribution to Teva during the last two years," Frost said.
Teva did not give a reason for Levin's departure. However, the move may signal Teva is bracing for a lackluster third-quarter earnings report on Thursday.
Wall Street is anticipating Teva to report $1.26 a share, which would mark a decline from $1.28 a year ago, on flat sales of $5.0 billion.
Shares of Teva were down more than 7.5% to $37.90 in recent trade.
The departing CEO said he hopes to maintain his influence over the drug industry.
"I look forward to pursuing new opportunities where I can continue to apply my experience and contribute to the evolution of the global pharmaceutical industry," he said.