Tesla Warns More Model X Delays Possible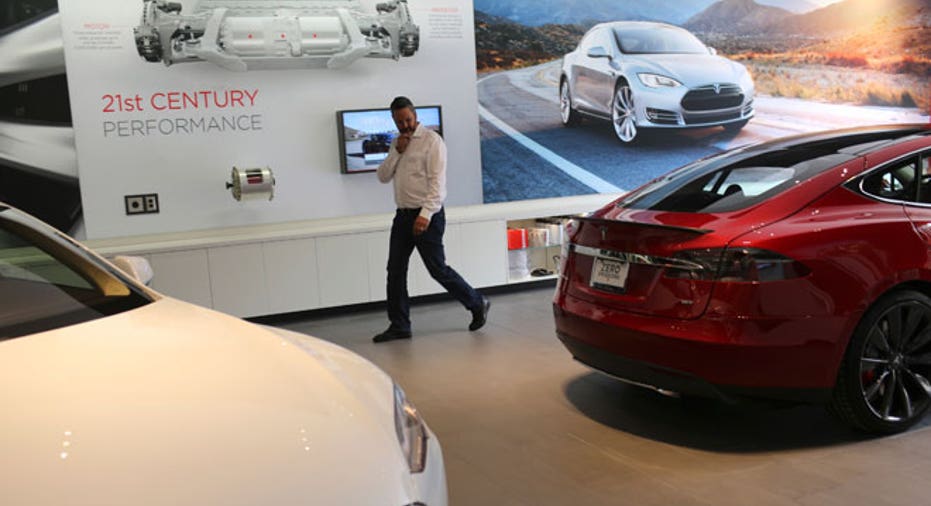 Tesla Motors (NASDAQ:TSLA) cautioned that its Model X sport-utility vehicle, which is due to begin shipping by the end of September, could run into more production delays.
In its second-quarter earnings report, Tesla said the Model X remains on pace to debut during the current quarter. Results for the period will include just a "small number" of Model X shipments, and production will be ramped up through the fourth quarter.
However, the electric car maker dampened expectations for full-year deliveries. Tesla is now targeting 50,000 to 55,000 shipments of the Model S and Model X in 2015, compared to prior guidance for 55,000.
CEO Elon Musk said Tesla is still "testing the ability" of the company's Model X parts suppliers to meet the planned production increase later this year.
A mere one-week delay due to an issue with a supplier could cut Model X quarterly production by 800 cars, according to Tesla. The Model S would be affected in that scenario as well, since the sedan is on the same general assembly line.
"Simply put, in a choice between a great product or hitting quarterly numbers, we will take the former," Musk wrote in an open letter to shareholders. "To build long-term value, our first priority always has been, and still is, to deliver great cars."
Tesla sounded more optimistic about 2016, when the Palo Alto, Calif.-based company expects "a steady state production and demand" of 1,600 to 1,800 Model S and Model X vehicles each week.
The Model X, which shares a platform with the Model S, was first unveiled as a prototype in February 2012. The SUV was initially planned to hit assembly lines by the end of 2013. Several delays pushed the launch to 2015.
With crossovers and SUVs in high demand across the U.S., investors and analysts have been watching the Model X timeline closely.
The Model X is Tesla's second high-volume product. Tesla plans to introduce the Model 3, a less expensive car, in 2017.
Tesla shares have gained 21.5% since the start of 2015.