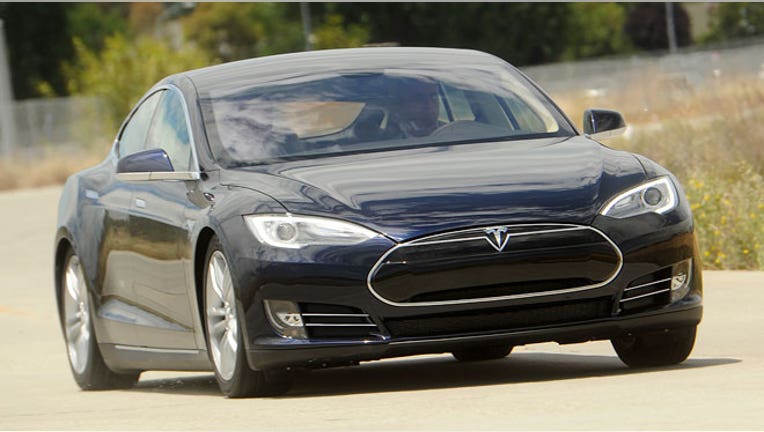 Tesla Motors (NASDAQ:TSLA) is making the most of its stock's recent surge, unveiling plans Wednesday afternoon to raise capital by selling more shares.
The maker of electric cars said a new offering of common stock and convertible senior notes is expected to provide net proceeds of $830 million, which will be used to pay off the balance of a $465 million loan from the U.S. Department of Energy.
Shares jumped 4.67% to $88.60 in after-hours trading. The stock has roughly doubled in value since early April and got another boost last week when Tesla announced its first quarterly net profit. In the last five sessions, Tesla shares have risen 55.5%.
Tesla will offer up to 3.1 million new common shares and $450 million worth of notes in separate public offerings.
Chief Executive Elon Musk plans to buy $100 million worth of Tesla shares, the company added.
Over the last week, speculation mounted that Tesla would raise more capital to take advantage of the increasing value of its stock.