Tesla to Triple Charging Network's Coverage Area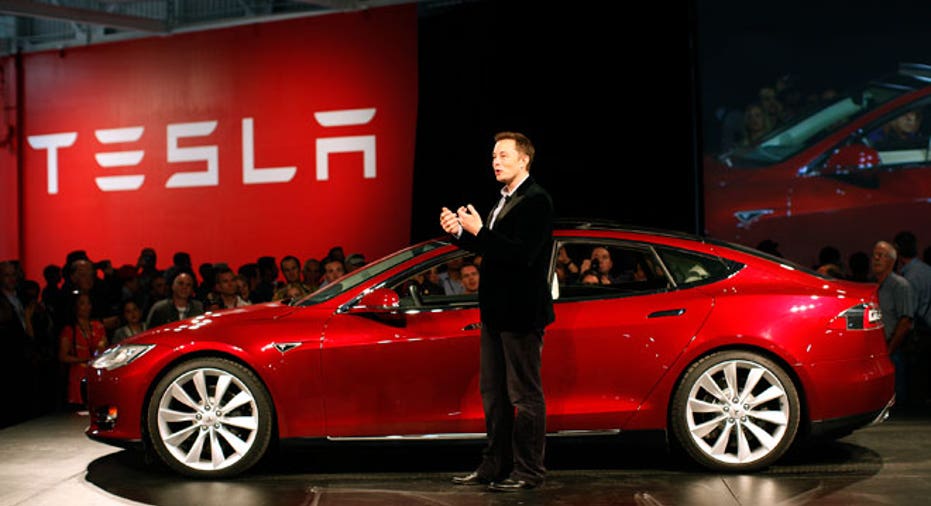 Tesla Motors (NASDAQ:TSLA) Chief Executive Elon Musk said the maker of electric cars plans to triple the area covered by its charging stations, allowing owners to drive from New York City to Los Angeles using only the company's Superchargers.
Tesla expects to make a formal announcement on Thursday, Musk said at the D: All Things Digital technology conference.
Analysts have said a significant expansion of Tesla's charging network would be an important step in convincing drivers that the Model S and future Tesla vehicles are capable of traveling long distances.
Tesla currently has nine of the solar-powered charging stations along the East Coast and in California. The Superchargers add 150 miles of driving range in 30 minutes of charging, while a traditional 240-volt outlet provides a range of 16 miles over the same period.
"Traditional charging is way too slow," Musk acknowledged.
Musk also said Tesla is on pace to be "better than slightly profitable" by the fourth quarter, excluding tax credits, with 25% gross margins.
Tesla shares have rapidly gained steam in the wake of Tesla's first quarterly profit. The stock climbed 4% to $108.85 in late morning trading Thursday. The In the last 30 days, shares have roughly doubled.