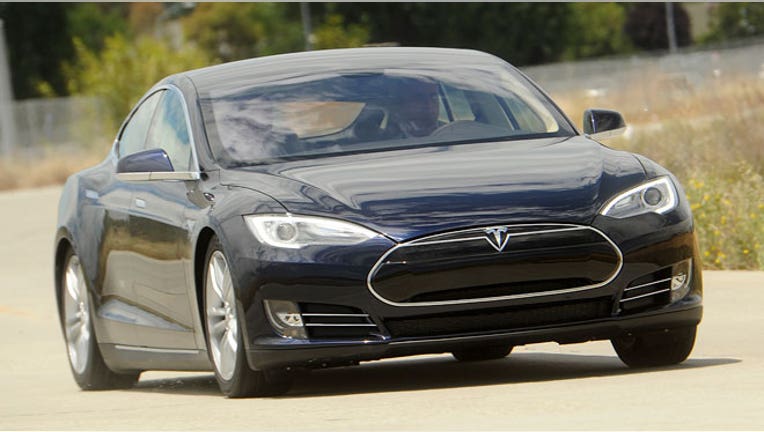 Responding to several fires involving its Model S sedan, Tesla Motors (NASDAQ:TSLA) is adding a titanium shield to protect the vehicle's underbody and prevent objects from puncturing the battery.
Tesla has already started installing the shields on cars currently in production, according to a blog post from chief executive Elon Musk on Friday. Current owners can have their vehicles upgraded upon request or as part of a normal service visit.
Musk described the shield as having three layers, including a hollow aluminum bar and a titanium plate. The final layer, a solid aluminum extrusion, would cause the vehicle to climb up and over an object on the road.
In January, the Palo Alto, Calif.-based company issued a software update to raise the suspension of the Model S, increasing ride height at high speeds.
"As the empirical evidence suggests, the underbody shields are not needed for a high level of safety. However, there is significant value to minimizing owner inconvenience in the event of an impact and addressing any lingering public misperception about electric vehicle safety," Musk wrote.
The National Highway Traffic Safety Administration on Wednesday closed its investigation into the matter, saying the two Model S upgrades should reduce fire risk and the frequency of objects striking the underbody.
Musk previously suggested that Tesla didn't need to add shielding to the Model S, which was involved in two car fires in the U.S. last year.
In both incidents, the drivers were unharmed, but their vehicles sustained significant damage. Tesla subsequently introduced a fire warranty on its electric cars.
Tesla shares rallied 4.2% to $215.96 in recent trading. The stock was already up 37.8% on the year through Thursday's close.