Tesla to open service centers, hire technicians as Model 3 hits production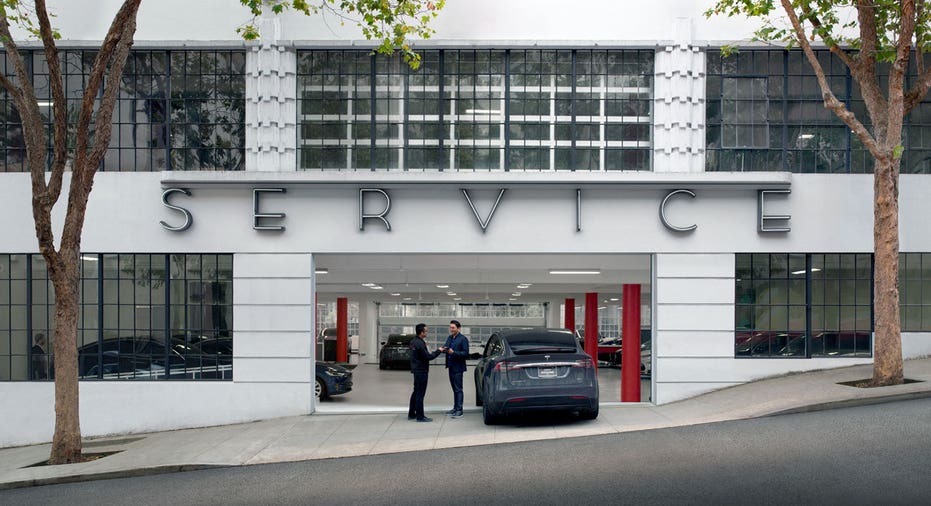 Tesla (NASDAQ:TSLA) said Tuesday it plans to open new service centers to accommodate owners of the Model 3, which goes on sale this month.
The electric car maker expects to add 100 service centers globally in the next year, mostly in areas that had the highest concentration of Model 3 pre-orders. That would give Tesla a total of more than 250 service centers. The new locations will have a larger footprint, some with up to 40 repair lines.
Tesla will also expand its mobile fleet with 350 vans that visit owners' homes or offices to repair vehicles. Tesla currently uses only 30 or so mobile repair vans to reach customers who live too far from a service center. The vans include other perks such as espresso machines, snacks and activities for kids.
The company has been testing a repair fleet in San Francisco before rolling out the service across the U.S. Repairs for Tesla vehicles don't require a car lift 80% of the time, according to the company.
Tesla expects to hire more than 1,400 technicians this year to work for the service centers and mobile units.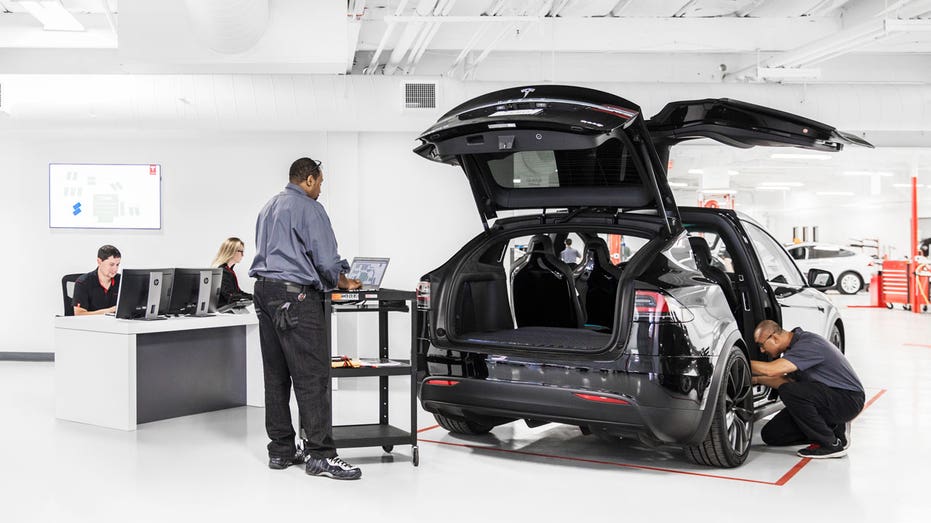 Tesla CEO Elon Musk had said the automaker would add capacity to its service operations, noting that extra locations would be necessary once the Model 3 arrived. The more affordable Model 3, which starts at $35,000, started production this week. The electric sedan is Tesla's first foray into the mass market after selling the Roadster, Model S and Model X, which have competed with luxury brands.
Musk posted a photo of the first Model 3 production vehicle earlier this week. However, certain details about the car have yet to be released, including what type of warranty Tesla will offer. The Model S sedan and Model X crossover come with four-year, 50,000-mile limited warranties, while the battery and motor fall under an eight-year warranty with unlimited miles.
The Model 3 attracted 373,000 reservations as of May 2016, the last update provided by Tesla. Interested buyers had to place refundable $1,000 deposits to reserve a car.
The Palo Alto, California-based company has set ambitious production targets to meet demand for the Model 3, saying it will build 500,000 vehicles in 2018. Tesla made 84,000 last year.
Wall Street has grown increasingly worried that Tesla could miss its targets. Last week, Goldman Sachs analysts cut its price target amid flattening sales of the Model S, a possible sign that demand for the Model 3 could be weaker than expected.
Tesla's stock has recovered after a dismal run last week. Shares climbed 0.8% to $318.53 in recent trading, although Tesla remains well below its all-time high of $386.99 recorded in June.