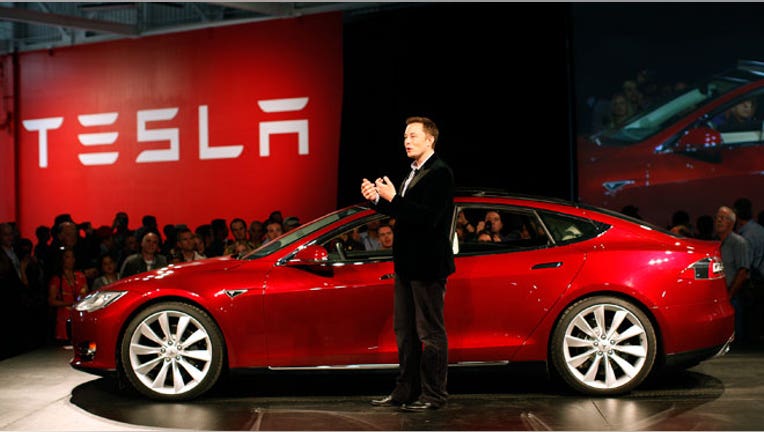 Tesla Motors (NASDAQ:TSLA) will begin offering Model S owners the ability to swap out a depleted battery for a fully charged one, Chief Executive Elon Musk said.
Must touted the battery swap as another step toward putting Tesla's electric vehicles on the same level of convenience as gasoline cars.
Automated quick-change battery stations will be installed alongside the car maker's charging stations, starting with major highways.
The battery swap will take as little as 90 seconds to complete and cost the equivalent of 15 gallons of gasoline, Musk said. Tesla's Superchargers will remain free for car owners.
The Tesla founder noted that the company's Model S was initially designed to allow for on-the-fly battery changes.
Tesla's Model S held onto a clean record until this week, when the company issued a partial recall to resolve a manufacturing defect in the rear seat mounting bracket.
Shares were up 1.4% at $102.08 in early morning trading.