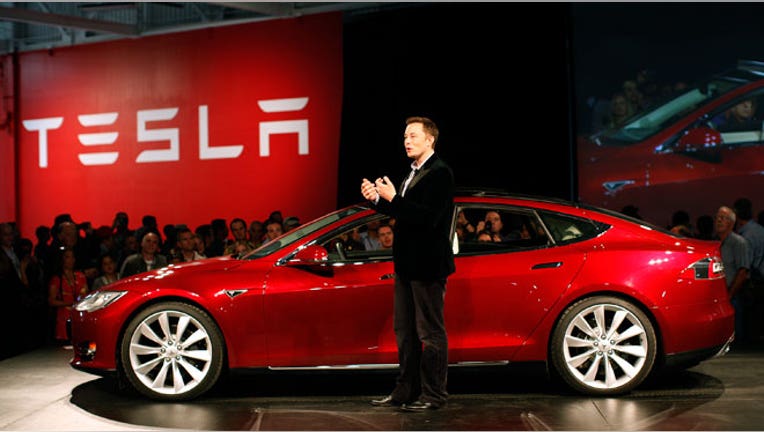 Tesla Motors (NASDAQ:TSLA), which has built a sales model that bypasses franchised dealerships, will no longer sell its high-end electric cars in New Jersey after the state rebuffed its direct-sales approach.
The company operates two retail locations in the Garden State, where Tesla also planned to expand its footprint. It remains unclear what Tesla plans to do with its current outlets, with sales due to end by April 1.
New Jersey will join Arizona and Texas as the third state where Tesla's Model S cannot be sold directly to consumers. The company has long fought against franchise laws around the country, pushing for state legislation that would permit car sales outside of licensed dealers.
Like other states, New Jersey has franchise laws that require automakers to sell their new vehicles through independent dealers. Instead, Tesla has opened showrooms around the country and accepts sales orders online.
Tesla was granted two dealer licenses in New Jersey, but the state's Motor Vehicle Commission altered its rules to require all car retailers to obtain a franchise agreement with automakers.
Tesla engaged in a last-minute attempt to fend off the rule change. On Tuesday, the company posted a notice on its website to call attention to the move, which was finalized in the afternoon. The rule was first proposed in October 2013.
Tesla accused Gov. Chris Christie's administration of going "back on its word" to delay the proposed rule change. The Palo Alto, Calif.-based company also said it has tried for nine months to obtain a third sales license but was met with "unexplained delays."
"We strongly believe it is vital to introduce our own vehicles to the market because electric cars are still a relatively new technology," Tesla said.
A Tesla spokesperson said the company had no further comment on Wednesday morning.
Kevin Roberts, a spokesman for Gov. Christie, countered by saying the state made it clear that Tesla would need to engage the legislature on a bill to establish direct sales in New Jersey. The administration notified Tesla of its position when the company began operating in New Jersey a year ago, he added.
"This administration does not find it appropriate to unilaterally change the way cars are sold in New Jersey without legislation and Tesla has been aware of this position since the beginning," Roberts said.
Tesla is also fighting an Ohio bill that would prohibit direct sales. Company officials recently met with the Ohio Automobile Dealers Association to discuss the issue.
Tesla shares rallied 4.2% to $244.28 in recent trade.