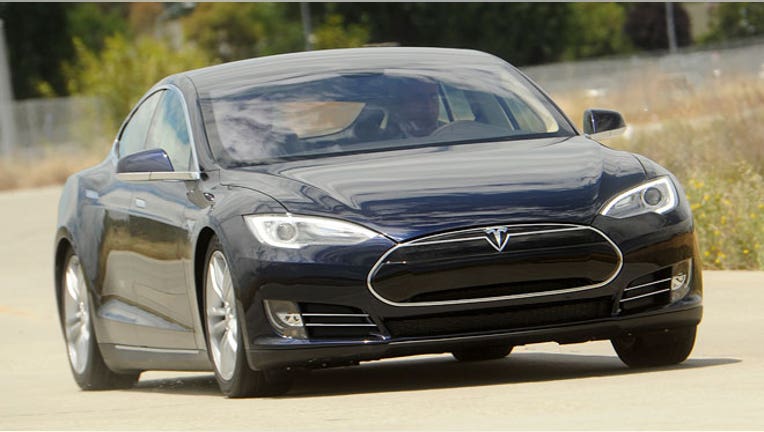 Tesla is starting up a new leasing program aimed at small and medium business owners.
The program, announced last week in a blog post, comes one year after Tesla introduced a leasing-alternative program for individuals. Spokeswoman Shanna Hendriks says the business leasing program will more easily enable business owners to write off their car expenses on their taxes.
"[Small and medium businesses] can now deduct monthly lease payments from their taxes," says Henriks. She says the company sees professionals from doctors and lawyers to real estate agents as being part of the target demographic.
"Businesses that are on the road a lot [are interested in the Model S], because since there's no gas, it's cheaper to travel," says Hendriks.
The leasing process can be completed on Tesla's website, which also breaks down the costs associated with leasing a Tesla Model S. With a down payment of $5,000, monthly payments for a 36-month lease on a Model S with a 60 kWHz battery come to $1,012. On the site, Tesla estimates that the real cost of leasing a vehicle is closer to $400, after deducting average gasoline savings of $261 and a business tax benefit of $343.
Business leasing is currently available in California, Colorado, Connecticut, Florida, Illinois, Massachusetts, Maryland, New York, Texas and Washington. Hendriks says these states have been chosen due to high customer interest. She says leasing will be available in more states in the coming months, though she declined to comment on which states would be added next.
Hendriks would not comment on how many business customers have inquired about or applied for leases since the program became available last week.
"We're definitely pleased with the interest we've received," says Hendriks.