Tesla Sinks After Consumer Reports Questions Reliability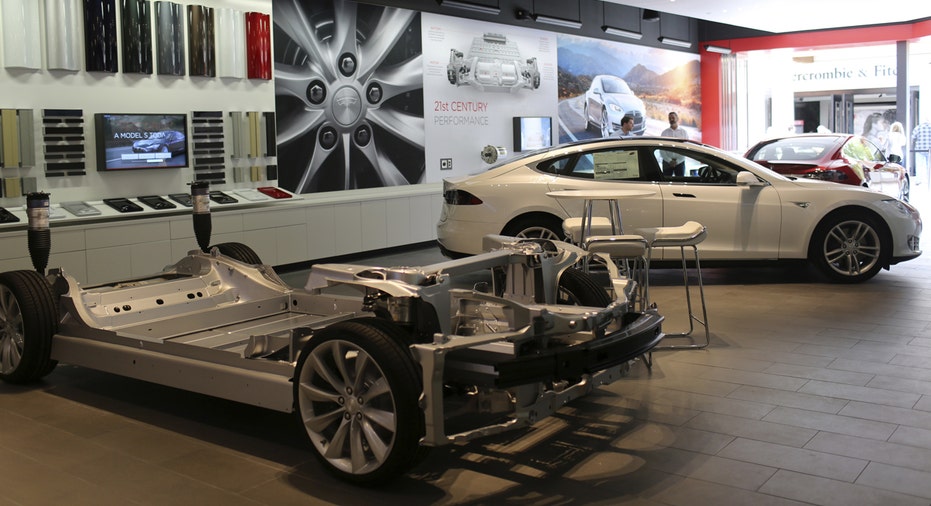 Tesla (NASDAQ:TSLA) shares fell sharply on Tuesday after Consumer Reports pulled its recommendation and issued below-average reliability ratings for the electric car maker's Model S.
The Model S P85D, a high-performance sedan with all-wheel drive, received the highest rating ever given by Consumer Reports. However, in its annual reliability survey, Consumer Reports said 1,400 responses from current owners included complaints about the drivetrain, charging and power equipment, the center console and body squeaks.
Consumer Reports issued a worse-than-average predicted reliability score for the Model S, which previously held the magazine's "recommended" label reserved for cars that meet certain criteria.
Tesla shares dropped as much as 11.4% in afternoon trading. A company spokesperson did not immediately respond to a request for comment.
The Consumer Reports reliability scores, which are closely watched by the industry, are based on questionnaires completed by owners. This year's report continued to find issues with in-car electronics and transmissions, Consumer Reports said.
Lexus, Toyota (NYSE:TM), Audi, Mazda and Subaru ranked as the most reliable brands.