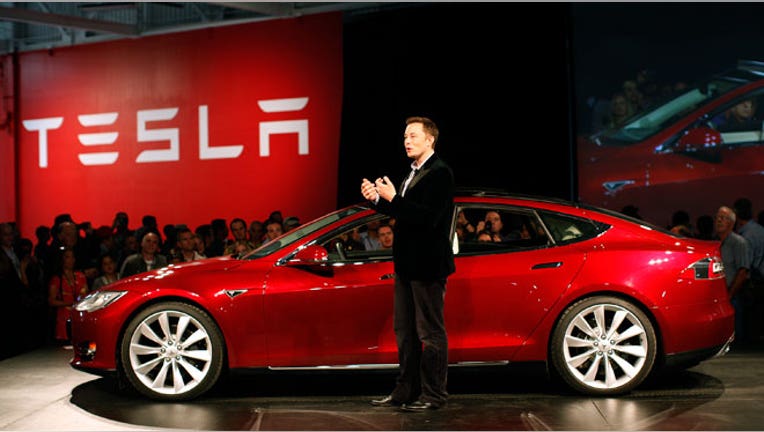 Tesla (NASDAQ:TSLA) shares went into reverse Tuesday after a Goldman Sachs (NYSE:GS) report on the auto industry issued a price target well below Monday's closing price.
Shares tumbled 14.6% to $108.70 in late afternoon trading. As of Monday, the stock was up 275% higher.
Goldman Sachs described what it believes are several likely scenarios for the maker of electric cars, taking the average of those scenarios to reach a price target of $84.
The investment bank said in a best-case scenario, Tesla will achieve about 3.5% global market share in the entry- and mid-level luxury categories with total volume of 200,000 vehicles, sending shares as high as $113. The 3.5% market share is consistent with typical gains recorded by the most successful players in the luxury category over the last decade, the report noted.
Total sales of just 105,000 vehicles, comprised of 50,000 Model S sedans and 55,000 next-generation models, would reflect the worst-case scenario and a price target of $58.
Shares quickly accelerated starting with the end of March, when Tesla said its flagship Model S was beating sales targets and indicated the company would soon after post its first quarterly profit. In May, the car maker reported an $11 million profit for the first quarter.
Tesla also launched a share offering and used some of the proceeds to repay a $452 million federal loan it received in 2010.