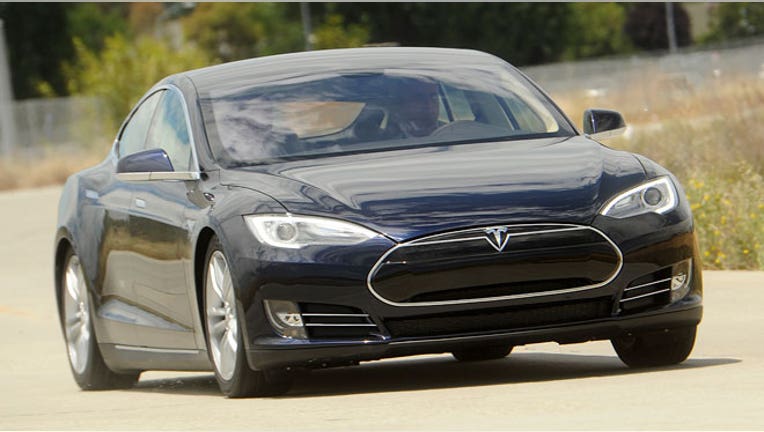 The rapid acceleration of Tesla Motors (NASDAQ:TSLA) continued Tuesday when shares of the electric car maker reached another all-time high, following the news that it will soon be added to the Nasdaq 100 index.
Shares have quickly risen since the end of March, when Tesla indicated that sales of its flagship Model S sedan were beating targets and a first-quarter profit was in order. In May, Tesla launched a share offering and used some of the proceeds to repay a $452 million federal loan it received in 2010.
On Tuesday, Tesla was up 2.6% at $124.76 in early afternoon trading. The stock hit an all-time high of $125.00 early Tuesday morning.
Palo Alto, Calif.-based Tesla will replace Oracle (NASDAQ:ORCL) in the Nasdaq 100, an index of the 100 biggest nonfinancial stocks, when the business software giant moves to the New York Stock Exchange. Tesla has a market value of about $14.2 billion.
The switch will take place before the market opens on July 15.