Tesla Shares Pop on NHTSA Safety Rating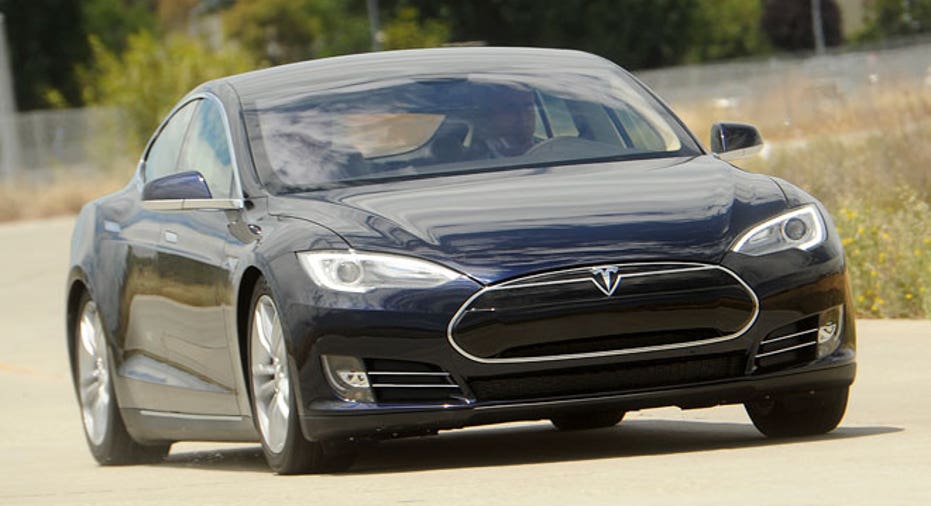 Shares of Tesla Motors (NASDAQ:TSLA) soared 5% Tuesday morning after a federal safety agency reaffirmed the five-star safety rating of the electric car maker's Model S despite recent fire incidents.
The blessing from the National Highway Traffic Safety Administration could help ease safety concerns that had been dogging Tesla in recent months.
After Monday's closing bell, Tesla said the NHTSA reaffirmed the five-star safety rating of the Model S overall and in all subcategories for model year 2014. The five-star rating is the highest one awarded by the agency.
Tesla said its vehicles are five times less likely to suffer a fire than the average gasoline car and noted there haven't been any serious injuries or deaths "for any reason ever, fire or otherwise, in a Model S."
Last week, a fire department in Southern California revealed a garage fire may have been sparked by an overheated charging system in a Model S, Reuters reported. Tesla disagreed with the findings by the Orange County Fire Authority.
This fall there were three road fires in Model S sedans, including one in Washington state that was captured in an online video in October and caused Tesla's share price to tumble. No one was injured in that fire, which occurred after a collision with an object in the middle of the road.
Tesla said it is still waiting for feedback from the NHTSA on its investigation of recent fire incidents. However, the auto maker said the German Federal Motor Transport Authority recently concluded no manufacturer-related defects after reviewing the fire incidents.
"Over the course of more than 100 million miles driven in almost every possible terrain, weather and crash conditions, the Tesla Model S has consistently protected its driver and passengers, achieving the best safety track record of any car on the road," Tesla said in a statement.
Shares of Palo Alto, Calif.-based Tesla rallied 5.27% to $151.20 Tuesday morning, extending their 2013 surge to a whopping 347%.