Tesla Roadster to offer 'crazy' SpaceX option package, Elon Musk says
Tesla CEO Elon Musk said the electric car maker's future $200,000 Roadster will offer an option package inspired by another one of his ventures: rocket manufacturer SpaceX.
During Tesla's annual shareholder meeting Tuesday, Musk told attendees that Roadster specifications previously revealed by Tesla are just for the base model.
"It's going to have a SpaceX option package," he said. "It's crazy."
Musk didn't offer additional details about the package, which might offer performance benefits over the base model.
Tesla unveiled the Roadster in November, claiming it will be the fastest production vehicle ever made. The Roadster is expected to have a zero-to-60 mph time of just 1.9 seconds and a range of 600 miles on a single charge.
The Roadster is scheduled to begin production in 2020. Prices will start at $200,000, while the first 1,000 models off the assembly line will cost $250,000.
Musk told shareholders that it's "important to show an electric vehicle can outperform a gasoline car," adding that a high-performance electric sports car can "get rid of that halo effect" for similar gas-powered vehicles.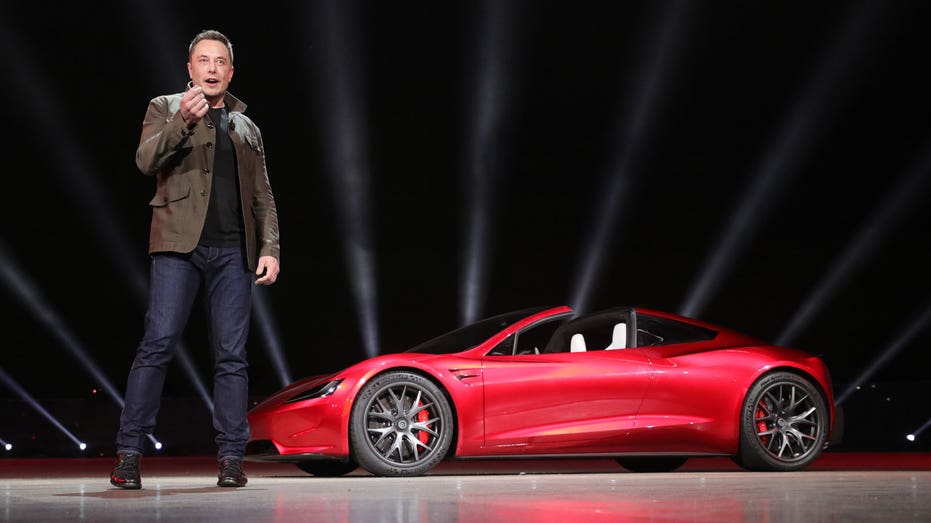 Similar to its plans for a SpaceX package, Tesla has already created "Ludicrous mode" and "Insane mode" in current vehicles. "Ludicrous mode" made its debut in the Model S sedan. The Model S P100D with the option included goes from zero to 60 mph in 2.5 seconds.