Tesla Quarterly Loss Doubles to $75M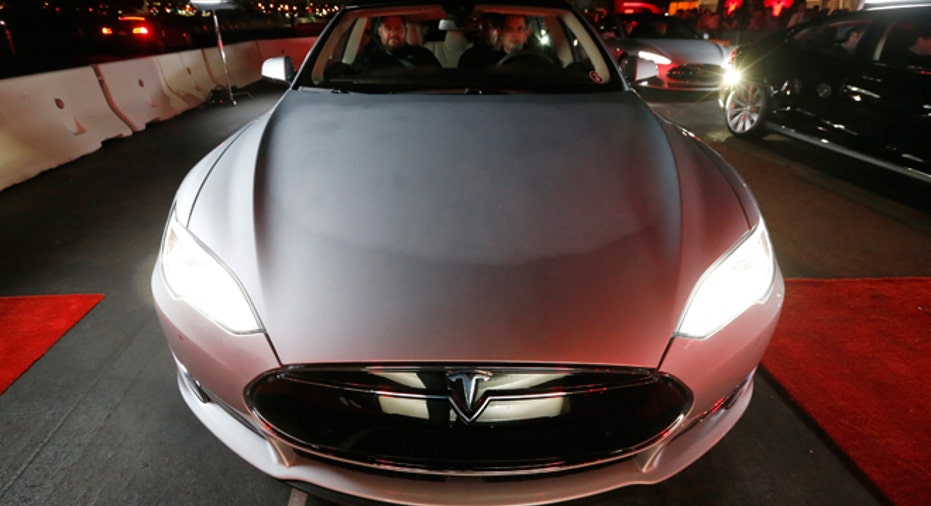 Electric car maker Tesla Motors Inc (NASDAQ:TSLA) said its third-quarter loss nearly doubled from a year ago to $75 million, as manufacturing, sales and development expenses increased to meet rising demand for its Model S sedan.
The company also said production of its next vehicle, the Model X crossover, will be delayed by several months until the autumn of 2015. Tesla did not give a reason for the delay.
Its shares rose after-hours, however, as non-GAAP income of 2 cents a share beat Wall Street's consensus view of a loss of 1 cent per share.
Tesla said its net loss was 60 cents a share, compared with a net loss of 32 cents a year ago.
Revenue doubled to $852 million, while operating expenses climbed to $291 million.
The company delivered a record 7,785 Model S sedans in the quarter, most of them in North America.
In a shareholder letter on Wednesday, Chief Executive Elon Musk said Tesla still expects to build 35,000 Model S sedans this year and deliver 33,000. Model S sales next year are expected to rise 50 percent, to nearly 50,000, Musk said.
Tesla expects to keep up that annual growth rate "probably for several years to follow," Musk and Chief Financial Officer Deepak Ahuja said in the shareholder letter.
Research and development spending climbed as Tesla added a new dual-motor version of the Model S and readied the Model X crossover for production later in 2015.
Tesla said it is investing an unspecified amount to increase production at its Fremont plant in Northern California to more than 2,000 vehicles per week by the end of 2015.
The company has earmarked about $350 million in the fourth quarter for capital expenditures, including the Fremont plant expansion and for construction of a multibillion-dollar battery factory it is building in Nevada with Panasonic Corp.
Tesla shares were up more than 5 percent at $242.95 in after-hours trading after closing on Wednesday at $230.97 per share.
(Reporting by Bernie Woodall and Paul Lienert in Detroit; editing by Matthew Lewis)