Tesla Meets 4Q Estimate Delivering 17,400 Vehicles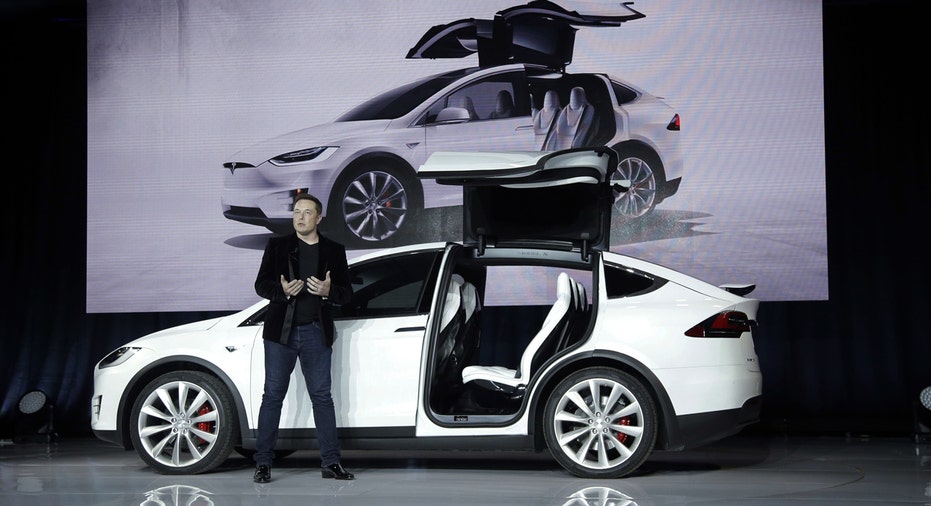 Tesla Motors, the pioneering electric car maker, said on Sunday it delivered 17,400 vehicles during the fourth quarter of 2015, in line with its forecasts, and a total of 50,580 for the year.
The Palo Alto, California-based company headed by Chief Executive Elon Musk delivered about 75 percent more of its Model S than during the same period of the previous year, Tesla said.
Tesla's total fourth-quarter deliveries were consistent with its November 2015 projection to ship between 17,000 and 19,000 vehicles during the period.
Deliveries of Tesla's new electric sports utility vehicle, the Model X, are also "in line" with the company's early stages of production, the company said. Tesla delivered its first Model X in September.
Tesla was producing 238 Model X vehicles per week by the last week of 2015, the company said.
While global adoption of electric vehicles has been slow, Tesla has been the U.S. pioneer in luxury electric cars.
Investors are counting on the Model X, an SUV designed to compete with those from luxury automakers, to make the company profitable after years of losses.
The launch of the long-awaited Model X was a milestone for the loss-making Silicon Valley automaker during a period of high spending and modest growth because it can now boast a second model in production beyond its Model S sedan, launched in 2012.
CEO Musk estimated in September that 25,000 customers had pre-ordered the $144,000 Model X online or in its stores and that it would take eight months to 12 months for those ordering from now to receive the SUV.
The all-wheel drive Model X, which includes two electric motors, is capable of traveling about 250 miles (about 400 km) on a single charge and seats seven people.
The vehicle also features so-called "falcon-wing" doors that open upward rather than to the side - controlled by sensors that can modulate the height to clear garage ceilings - seats that can be adjusted separately and a panoramic windshield that extends overhead.
(Reporting by Suzanne Barlyn; Additional reporting by Alexandria Sage; Editing by Alan Crosby)