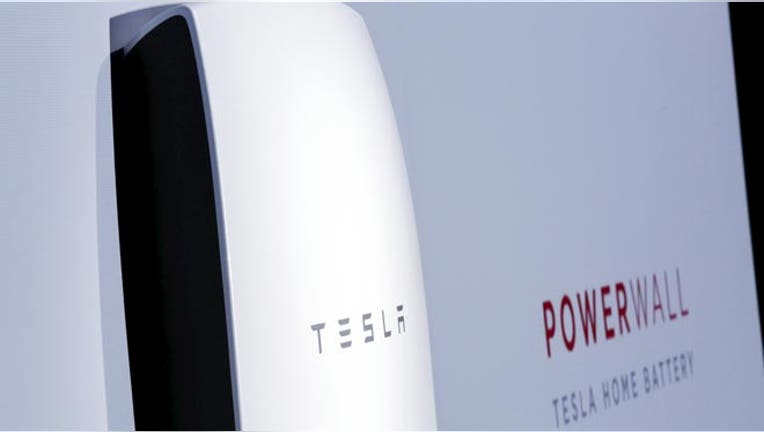 Tesla Motors (NASDAQ:TSLA) revealed a new line of batteries for consumers and businesses Thursday night. While the announcement was met with much fanfare, Wall Street wasn't as impressed.
Chief Executive Elon Musk has thrust Tesla into the energy storage market, eyeing new business opportunities beyond the company's electric cars. Musk, also the chairman of SolarCity (NASDAQ:SCTY), characterized the new venture as an attempt to revamp the electric grid.
Investors didn't show the same enthusiasm, at least immediately. Tesla's stock retreated 1.7% to $222.20 Friday afternoon. Shares fell as low as $220.40 following the announcement.
In a note to clients following the unveiling, Stifel Nicolaus said conservative estimates for Tesla's battery line would suggest a $60 to $70 incremental rise in the stock long-term. Deutsche Bank was even more bullish earlier this week, calling for a $100-a-share upside.
However, Stifel noted that many questions about the business, including potential consumer applications with and without solar panels, remain unanswered.
Pacific Crest will also be looking for more details in Tesla's quarterly earnings announcement next week. Analyst Brad Erickson believes Tesla has set a "very high bar" by projecting full battery capacity by 2020.
The Gigafactory, a massive plant that will produce Tesla batteries, is under construction. For now, Tesla will manufacture its Powerwall home battery and Powerpack commercial unit at its car factory in California. Production will shift to the Gigafactory in Nevada once it opens in 2016.
Musk referred to the plant as Gigafactory 1, a sign that Tesla expects to build additional battery factories.
Tesla has said the Gigafactory will help bring down the cost of lithium-ion batteries, which are used in Tesla's Model S sedan.
Prices for Tesla's residential battery will range from $3,000 for a 7 kilowatt-hour unit to $3,500 for a 10 kwh unit, not including the cost of installation and an inverter. Orders will begin shipping in three to four months.
One 7 kwh battery can provide backup power for a few home appliances during a power outage. Customers can stack up to nine Powerwalls together.
Powerwalls are mainly designed for consumers who want to store energy generated by rooftop solar panels. Tesla plans to sell Powerwall batteries to third-party distributors, such as SolarCity, who can handle installation. Distributors can resell the units or lease them to customers.
SolarCity was already offering Tesla-made batteries to customers. Wal-Mart Stores (NYSE:WMT) and Target (NYSE:TGT) are among a handful of large companies who have been using the batteries.
Tesla didn't reveal pricing for its large Powerpack commercial batteries.
By comparison, companies like Generac (NYSE:GNRC) sell residential generators that run on natural gas or propane and start around $2,000, plus installation.
Generac saw its shares fall 4% to $40.03 Friday. The company is coming off a disappointing earnings report.