Ten Worst States for Credit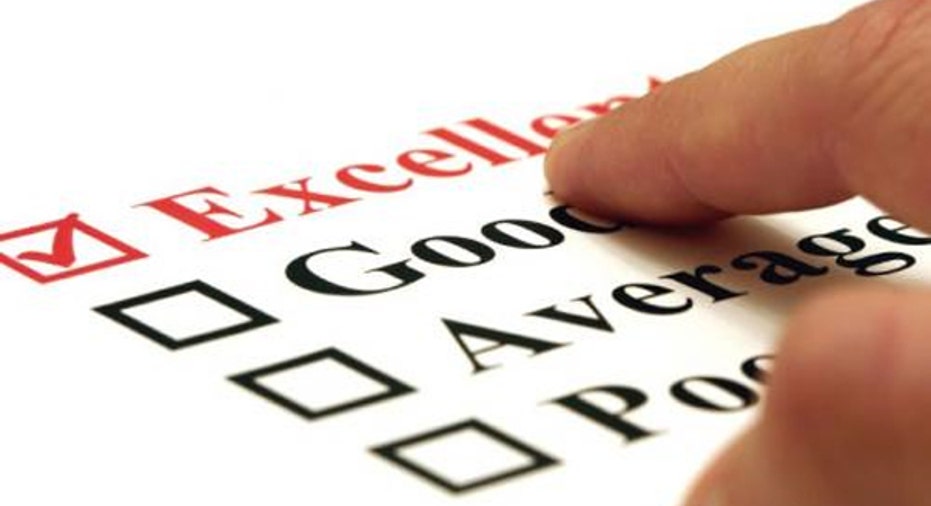 If one member of a community has bad credit, that's a personal problem. If enough people in that community have bad credit, it can quickly become a problem for everyone in the area&even if you hold one of the best credit cards and are using it responsibly.
This is why CardRatings.com has analyzed credit statistics in all 50 states to give a general idea of which states are on a slippery financial slope. Companies looking for places to do business, and individuals looking for places to live and work, need to know whether the environment they choose has a healthy financial foundation, or has some work to do--which in some cases could mean bargains aplenty for those taking the long view.
How credit health was measured CardRatings.com looked at five criteria to assess overall credit conditions on a state-by-state basis:
-Average credit scores (Experian, June 2011)
-Foreclosure rates (RealtyTrac, May 2011)
-Credit card delinquency rates (TransUnion, Q1 2011)
-Unemployment rates (Bureau of Labor Statistics, May 2011)
-Bankruptcy rates (American Bankruptcy Institute, Q1 2011) All 50 states were scored from based on each of these criteria.
The rankings were then combined, and the states with the lowest combined score were ranked as the worst states for credit conditions. Based on this analysis, CardRatings.com presents the 10 worst states for credit, along with some commentary on why each state made the list.
The 10 states with the worst credit health Based on the five criteria listed above, the following are the 10 worst states for credit.
1. Nevada. Normally in this kind of analysis, each state will have some strengths and weaknesses, but when it comes to credit health, it's just bad news across the board for Nevada. Remarkably, Nevada came in dead last out of the 50 states in each of the five criteria CardRatings.com used to measure credit conditions, which of course makes the Silver State dead last overall.
2. Georgia. Georgia is the second-worst state for bankruptcies, and fourth worst for credit card delinquencies. In all, Georgia ranked in the bottom 10 in all five categories of credit factors. 3. California. The Golden State is not shining so brightly economically these days, and those troubles are reflected in California's credit conditions. California has the second-highest unemployment rate in the nation, the third-highest foreclosure rate, and the fourth-highest rate of bankruptcies.
4. Florida. With a score tied overall with California, but leading the Golden State in three out of five categories and thus ranked higher, the most significant credit problem in Florida is having the second-worst rate of credit card delinquencies in the nation. Foreclosures and unemployment are also among the 10 worst.5. Arizona. Like other warm-weather states on this list, Arizona went through a cycle of boom-and-bust which has exacerbated economic problems in the Grand Canyon State. This is reflected by Arizona's rank as the second-worst state for foreclosures. Arizona is also among the 10 worst states for credit scores, credit card delinquencies and bankruptcies.6. Alabama. The foreclosure rate in Alabama is actually lower than in most states, but credit conditions in the state are undermined by being among the 10 worst states for credit scores, credit card delinquencies and bankruptcies.
7. Tennessee. Like Alabama, Tennessee made the overall list of the 10 worst states for credit conditions despite have a lower foreclosure rate than most states. In Tennessee's case, its chief Achilles' heel is having the third-highest rate of bankruptcies out of all 50 states.
8. Michigan. Make no mistake about it: While U.S. automakers have bounced back from the verge of bankruptcy, Detroit is no longer close to the manufacturing powerhouse it once was, and neither is Michigan's economy. Though the state does have a lower rate of credit card delinquency than most states, Michigan is among the 10 worst states for foreclosures, unemployment, and bankruptcies.
9. Mississippi. Mississippi made this list despite having one of the lowest foreclosure rates in the nation. Why? Because like its neighbor Alabama, Mississippi ranks among the five worst states for credit scores, credit card delinquencies, and unemployment. 10. Idaho. Average credit scores in Idaho are actually better than in most states. However, Idaho is below average in every other category, including having the seventh-worst rate of foreclosures in the nation. What if you live in a bad credit state? Even if you have good credit, living in a state with generally poor credit conditions can affect you in these ways:
--Local lending institutions may be in weakened financial condition, which could limit the type and quality of financial services available to you.
--Outside financial institutions might be reluctant to extend credit or generally make services available in an area where people have a poor record of making payments on time.
--Living in an area where many people are financially distressed is ultimately likely to affect even those who have avoided excess credit card debt and other credit problems. It can result in a slower local economy, which would affect employment and business conditions, and can drag down real estate values.
So, while maintaining good credit is an individual responsibility, it is also wise to know the general credit health of the people around you as well.
For information on areas where things are better--much better--see the companion CardRatings.com article on the 10 best states for credit. After all, it is only a matter of time before a community's financial problems start to weigh on the individual families and business in that community, no matter how responsibly they have behaved. And to see the rankings of all 50 states, see Best and worst states for credit: the complete list.
The original article can be found at CardRatings.com:10 worst states for credit