Ten People Who Have to Work on Labor Day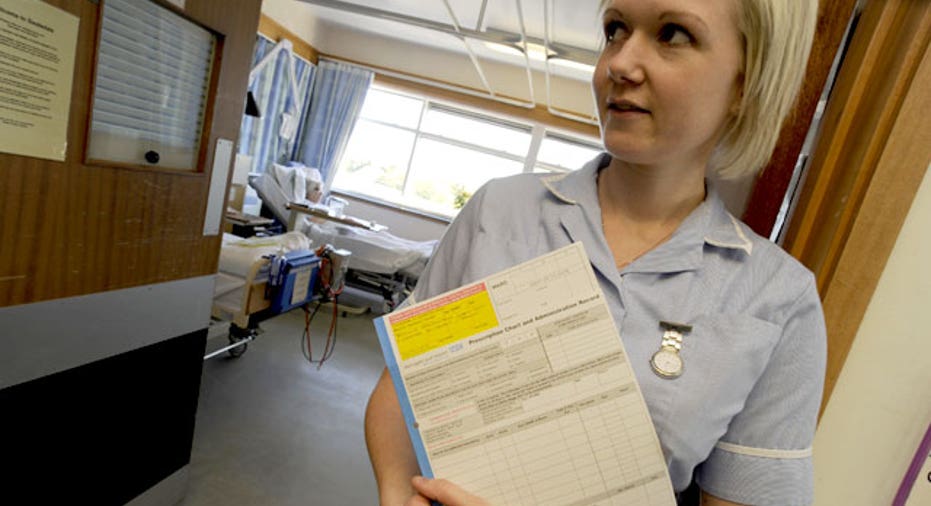 On Labor Day, Americans honor the countrys workforce and the end of summer. However, while most of us enjoy a day off, millions must continue to work to keep the countrys utilities going, its people safe and its economy running.
These workers, while being saluted, do not get to celebrate themselves. They may be at work simply because their boss requires it or in response to an emergency. In many cases, the work simply needs to continue firefighters must be ready to extinguish fires and nurses must tend to patients.
Read the story on 24/7 Wall St.
Whats more, workers of some occupations have an increased workload on Labor Day. Police officers, for example, monitor parades and respond to crimes. Air traffic controllers need to deal with the increase in travel common to Labor Day.
24/7 Wall St. has identified crucial jobs in transportation, utilities, security and health care that America cannot afford to let have a day off. We then used the Bureau of Labor Statistics Occupational Employment Statistics database to identify specific job categories and attendant data for each. Of course, not everyone employed in these fields has to take a shift on Labor Day, but unlike traditional factory work or office jobs, the work must go on, and someone still needs to do it.
10. Correctional Officers and Jailers > Number: 457,550 > Median Income: $39,040Unlike most security guards, who may or may not have to work on holidays, prison guards must work on Labor Day prisons never close. Correctional officers and jailers remain on active watch on all major holidays. The guards not only are there to maintain order, but also have to assure no prisoners escape. Needless to say, a prison break would pose a serious threat to nearby residents.
9. Electrical Power Line Repairmen > Number: 105,540 > Median Income: $58,030While most stores and businesses may close on Labor Day, utilities must remain operational. This includes water, phones and, perhaps most important, electricity. If a storm knocks down a power poles, the electric company cant wait until the following day to repair them. Hours without power is an inconvenience for most, but for services like transportation and hospitals, every minute counts. Linemen must be on call 24/7, including on Labor Day.
Read: The Highest Paying Jobs With the Most Time Off.
8. Police and Sheriffs Patrol Officers > Number: 644,300 > Median Income: $53,540Charged with the public safety, most police officers do not get holidays off. In fact, police work usually increases substantially on Labor Day, when many vacationing people are out on the roads. Not only do police forces increase patrol units on that day, they also are charged with monitoring the many Labor Day parades and festivals, further increasing their workload.
7. Nuclear Power Reactor Operators > Number: 5,080 > Median Income: $75,650These workers control and monitor power-generating plants and the various equipment and instruments involved in their operation. The nuclear energy field has an exceptional safety record, partly because of the near-constant surveillance on the reactors. Plant operators are regularly on call at night, on weekends, and during holidays. They ensure that electricity is generated and safely.
6. Air Traffic Controller > Number: 23,970 > Median Income: $108,040Trains dont stop running for Labor Day, and neither do national or international flights. Air traffic controllers often are busier on this and other holidays as a result of the increase in travelers. Twenty years ago, not a month before Labor Day, then-president Ronald Reagan fired 11,000 air traffic controllers an event many air traffic controllers now remember on Labor Day.
Read: 7 Jobs That Will Make You Sick
5. Telecommunications Equipment Installers and Repairers > Number: 190,100 > Median Income: $54,710Telephones and computers are ever-present for most Americans. When these services fail, it is usually an inconvenience. When it is critical that service remains uninterrupted, companies often have equipment installers and repairers available 24 hours a day. Even when repairers shifts do not cover holidays, they may be on call to provide services on those days.
4. Railroad Conductors and Yardmasters > Number: 42,700 > Median Income: $49,770Major transportation services continue to run on national holidays. They often run at max capacity, strained by the higher number of travelers and limited holiday schedule. Labor Day is no exception. People take advantage of the long weekend to leave the city for a vacation home, or they visit relatives for a Labor Day barbecue. Many take trains into the city to attend festivals, parades and other special events. Despite the reduced holiday schedule, the conductors who run most commuter and long-distance trains, as well as local metro lines, usually have increased work as a result of the holiday traffic.
3. Firefighters > Number: 302,400 > Median Income: $45,250Firefighters work every day to protect people and property from fire. Labor Day, specifically, has a number of characteristics that may increase its risk. Late summer often has hot, dry conditions. Many people grill and have fires to barbecue. Fireworks are also a favorite on Labor Day. Legally sanctioned fireworks displays must have firemen present at the event.
Read: The Best Paying Jobs of the Future
2. Water and Wastewater Treatment Plant and System Operators > Number: 108,330 > Median Income: $40,770The importance of clean water cannot be overstated. Water and waste-water plants operate nonstop, requiring high levels of supervision. Some large plants require constant monitoring. As a result, there must always be an operator on site, even on holidays. Tap water and waste-water are both highly regulated, making oversight a top priority.
1. Registered Nurses > Number: 2,655,020 > Median Income: $64,690Unfortunately for nurses, illness and accidents never take a day off. Hospitals are always on the countrys front line. It is necessary that they remain open and operating at all times. Registered nurses work on Labor Day to monitor and attend to patients, administer essential medications and assist doctors in life-or-death surgery.