Telecom, Other High-Yielding Stocks Benefit From Debt-Ceiling Worries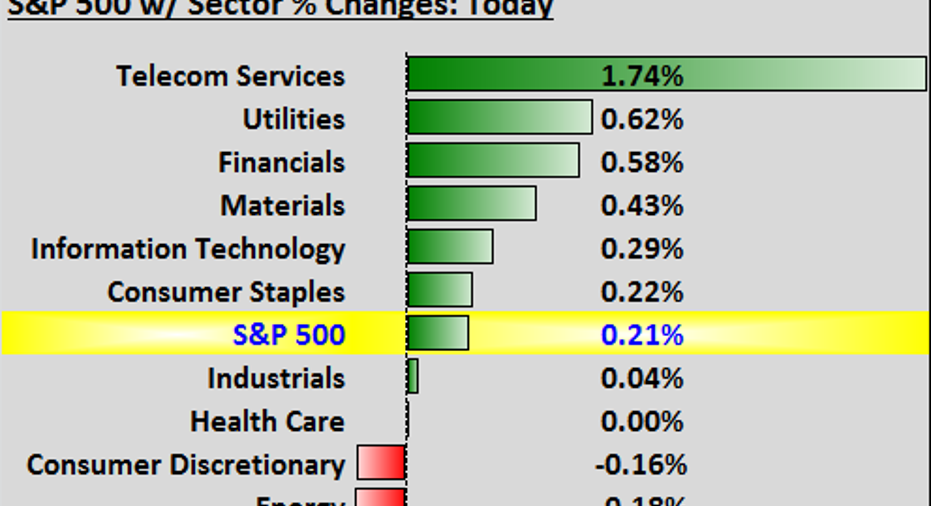 Is the uncertainty over the debt ceiling and a possible default driving investors into dividend-paying stocks?  Sure looks that way.
The telecom sector, known for its rich dividend payouts, is leading the market's advance today by a very wide margin, with all 6 telecom stocks in the S&P 500 trading higher  Also, the three highest-yielding stocks in the S&P – Windstream Holdings, Frontier Communications, and CenturyLink – are telecoms.
Below is a list of the 20 stocks in the S&P 500 with the highest dividend yields.  As a group they are up 1% today, more than triple the advance in the S&P.